Per­son­al­ized can­cer vac­cines stake their claim to the next fron­tier in im­muno-on­col­o­gy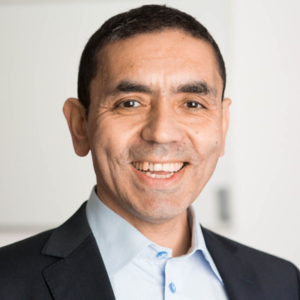 Ugur Sahin, BioN­tech
Two small hu­man stud­ies us­ing per­son­al­ized can­cer vac­cines en­gi­neered with mu­tant pro­teins that col­lec­tive­ly cre­ate a unique thumb print which can be used to iden­ti­fy and tar­get can­cer cells for a pre­ci­sion at­tack by the im­mune sys­tem have demon­strat­ed strong po­ten­tial in a se­lect num­ber of cas­es. And their ear­ly suc­cess­es — out­lined in Na­ture to­day — are out­lin­ing a path for­ward that many aca­d­e­m­ic and in­dus­try re­searchers be­lieve rep­re­sents one of the next big steps for­ward for com­bi­na­tions us­ing the lead­ing PD-(L)1 ther­a­pies now on the mar­ket.
These first ear­ly for­ays in sin­gle arm stud­ies in­volve tech­nolo­gies now in de­vel­op­ment at Neon Ther­a­peu­tics and BioN­Tech, two biotechs on op­po­site sides of the At­lantic which share some com­mon goals. And they both fo­cused on high-risk pa­tients who had un­der­gone surgery to have their tu­mors re­moved.
The work done by Ugur Sahin, the CEO and co-founder of Ger­many's BioN­Tech, in­volved 13 melanoma pa­tients treat­ed with a mes­sen­ger RNA ther­a­py con­tain­ing up to ten mu­tat­ed pro­teins iden­ti­fied through ge­net­ic se­quenc­ing. Of eight pa­tients in re­mis­sion at the time of ther­a­py, all eight re­mained in re­mis­sion af­ter a year. Of the five who had seen their can­cer spread ahead of ther­a­py with a per­son­al­ized can­cer vac­cine, two saw their tu­mors shrink. One lat­er saw the can­cer resurge while a third went in­to re­mis­sion af­ter the use of a PD-1 check­point.
BioN­Tech is al­ready close­ly part­nered with Genen­tech in a $310 mil­lion deal that lays the foun­da­tion for com­bi­na­tion stud­ies us­ing the phar­ma gi­ant's PD-L1 drug Tecen­triq. Neon, mean­while, is push­ing ahead with com­bi­na­tions us­ing Bris­tol-My­ers Squibb's Op­di­vo.
The oth­er study from Neon Ther­a­peu­tics in­volved a small­er group of six melanoma pa­tients treat­ed with a per­son­al­ized neoanti­gen vac­cine, where the neoanti­gens se­lect­ed could bind well with MHC pro­teins and stood a good chance of kick­ing up an im­mune re­sponse that would tar­get the can­cer cells and leave healthy tis­sue alone. This ap­proach al­so has demon­strat­ed po­ten­tial in re­cruit­ing CD4 and CD8 T cells that can fight the can­cer while al­so cre­at­ing dura­bil­i­ty, so the vac­cines can con­tin­ue to do their work and hold can­cer at bay.
Af­ter two years, four were with­out re­cur­rence of the can­cer and the two oth­ers ex­pe­ri­enced a com­plete re­sponse af­ter a PD-1 was added.
"Al­though the num­bers of peo­ple who were treat­ed in these stud­ies were small, both stud­ies in­di­cat­ed po­ten­tial ben­e­fits," ob­served Lei­den Uni­ver­si­ty's Cor­nelis Melief in an ac­com­pa­ny­ing ed­i­to­r­i­al. One not­ed ben­e­fit was a re­duc­tion in metas­ta­sis.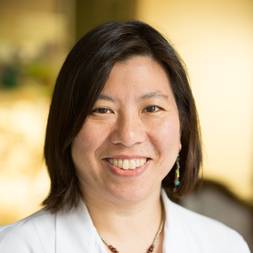 Cather­ine Wu, Dana-Far­ber Can­cer In­sti­tute
"This re­search shows that it is fea­si­ble to pro­duce pep­tide-based per­son­al­ized neoanti­gen vac­cines, and these vac­cines can gen­er­ate im­mune re­spons­es with re­li­a­bil­i­ty and po­ten­cy," said Cather­ine Wu, a Dana-Far­ber in­ves­ti­ga­tor and Neon co-founder. "In this study, over 70% of all pep­tides suc­cess­ful­ly gen­er­at­ed mea­sur­able CD4 and/or CD8 T cell re­spons­es. In ad­di­tion, while pa­tient num­bers are lim­it­ed, the ini­tial clin­i­cal da­ta is in­trigu­ing and wor­thy of ex­plo­ration be­yond the ad­ju­vant set­ting in­to pa­tients with ac­tive dis­ease with im­muno-on­col­o­gy com­bi­na­tions."
Some big hur­dles re­main. The re­sults have to be repli­cates in much larg­er stud­ies in­volv­ing many more pa­tients. Re­searchers will have to iden­ti­fy which can­cers are most like­ly to re­spond to this kind of ther­a­py. And a man­u­fac­tur­ing process that cur­rent­ly takes months will need to be cut down to a mat­ter of weeks, notes the ar­ti­cle in Na­ture. In ad­di­tion, the check­points alone cost $150,000 a year, and a com­pli­cat­ed per­son­al­ized can­cer vac­cine won't be cheap.
BioN­Tech and Neon are al­so work­ing in a field with a num­ber of ri­vals, in­clud­ing Grit­stone and Mod­er­na, which will like­ly see these new stud­ies as fur­ther val­i­da­tion for their own work.