Pfiz­er, NEA back Cy­dan II's plans to launch a fresh slate of biotech star­tups fo­cused on rare ge­net­ic dis­eases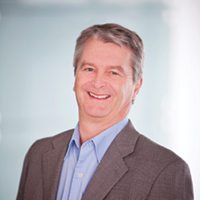 Cy­dan CEO Chris Adams
Six months ago the biotech start­up Vtesse grabbed a $200 mil­lion up­front pay­out for their buy­out deal with Su­cam­po, pro­vid­ing a nice en­dorse­ment for the Cam­bridge, MA-based Cy­dan group that spawned the com­pa­ny.
Now the ex­ecs at Cy­dan say their first ef­fort at spin­ning out ear­ly-stage biotechs fo­cused on ex­tra­or­di­nar­i­ly rare and large­ly over­looked dis­eases is done.
It's time for Cy­dan II, and the small op­er­a­tion — with sev­en staffers now — has just raised a fresh $34 mil­lion to make it hap­pen. That fig­ure tops the $26 mil­lion Cy­dan start­ed out with in 2013.
Vtesse, with its lead drug fo­cused on rare cas­es of Nie­mann-Pick type C1 dis­ease, was a great ex­am­ple of what the team at Cy­dan can do. In the mean­time, they've al­so ramped up a slate of new biotechs, like Imara, which is de­vel­op­ing IMR-687, a nov­el treat­ment for sick­le cell dis­ease.
"Or­phan ge­net­ic dis­eases are still very big," Cy­dan CEO Chris Adams tells me. But un­like, say, cys­tic fi­bro­sis or Duchenne mus­cu­lar dy­s­tro­phy or the oth­er rare ge­net­ic dis­eases now in the pub­lic eye, Cy­dan wants to go where there are no or few oth­er com­peti­tors look­ing to field a ri­val ther­a­py.
Cy­dan has some of the deep­est ven­ture pock­ets in the busi­ness back­ing its R&D start­up mod­el. Lon­gi­tude Cap­i­tal is join­ing Cy­dan's ex­ist­ing in­vestors on the new round, join­ing fund leader New En­ter­prise As­so­ci­ates as well as Pfiz­er Ven­ture In­vest­ments, Alexan­dria Ven­ture In­vest­ments and Lund­beck­fond Ven­tures. The same syn­di­cate is avail­able to bankroll Cy­dan II's star­tups, once they have some­thing ready for the clin­ic. And Adams says he ex­pects the new ven­ture will get 4 to 6 new com­pa­nies off the ground in the next cou­ple of years.
Along with the new cash, Cy­dan is al­so ex­pand­ing its team. Adams has brought in Shi Yin Foo, the for­mer CMO at Bris­tol-My­ers sub Car­dioxyl, as chief med­ical of­fi­cer. Niels Sven­strup joined as vice pres­i­dent of de­vel­op­ment.
When Cy­dan's team finds the right dis­cov­ery pro­gram, they will typ­i­cal­ly want to do an ex­ten­sive due dili­gence pro­gram, run­ning a new pre­clin­i­cal study to see if they can match up re­sults and val­i­date ex­pec­ta­tions. Once in the clin­ic, these com­pa­nies share the kind of de­vel­op­ment pro­file that quite a few buy­ers in the mar­ket like to kick the tires on.
"We have a cou­ple of deals lined up," says Adams. "We'll see what hap­pens by the end of the year."