Su­cam­po bags rare dis­ease play­er Vtesse in $200M buy­out agree­ment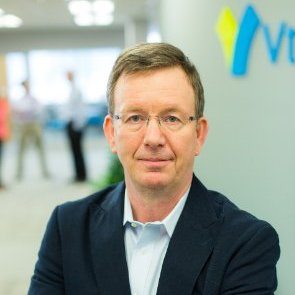 Ben Machielse, Vtesse CEO
Just a lit­tle more than two years af­ter it was launched, the sin­gle-as­set biotech Vtesse is be­ing bought out by Su­cam­po for $200 mil­lion up front.
Vtesse spun out of the in­cu­ba­tor Cy­dan with a Se­ries A that even­tu­al­ly swelled to $42 mil­lion. The biotech used the cash to ad­vance a hu­man study in­to a new drug — which picked up a break­through drug des­ig­na­tion — for rare cas­es of Nie­mann-Pick type C1 dis­ease. And Rockville, MD-based Su­cam­po pledged back­ers a roy­al­ty stream on any mar­ket­ing rev­enue.
Su­cam­po is pick­ing up a late-stage as­set, VTS-270, now in a glob­al piv­otal tri­al, with a read­out ex­pect­ed in mid-2018. Su­cam­po is con­fi­dent­ly pro­ject­ing a mar­ket launch in 2019.
The drug at­tacks a dis­ease char­ac­ter­ized by a mal­func­tion of lipid trans­port in­side cells, lead­ing to an ac­cu­mu­la­tion of lipids that can even­tu­al­ly be fa­tal. And the com­pa­ny was in line for a pri­or­i­ty re­view vouch­er on ap­proval.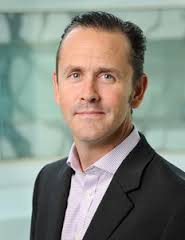 Pe­ter Green­leaf, CEO of Su­cam­po
Ben Machielse, the CEO of the Gaithers­burg, MD-based biotech, an­nounced just two weeks ago that the com­pa­ny had com­plet­ed re­cruit­ing for the piv­otal study.
The buy­out is a cru­cial next step for Su­cam­po. The com­pa­ny ran straight in­to a cat­a­stro­phe last year as its lead drug, co­bipro­s­tone, flunked back-to-back mid-stage stud­ies, spurring the com­pa­ny to give up on the drug af­ter the flops shred its stock price $SCMP. The com­pa­ny start­ed to­day with a mar­ket cap of $477 mil­lion.
Alexan­dria Ven­ture In­vest­ments, Bay City Cap­i­tal LLC, Lund­beck­fond Ven­tures, New En­ter­prise As­so­ci­ates, and Pfiz­er Ven­ture In­vest­ments backed the com­pa­ny.
"(W)e be­lieve that this ac­qui­si­tion not on­ly has the po­ten­tial to make an im­por­tant dif­fer­ence in the lives of pa­tients, their fam­i­lies, and the ded­i­cat­ed physi­cians who care for them, but al­so to cre­ate val­ue for share­hold­ers. We wel­come the em­ploy­ees of Vtesse to our team and look for­ward to ac­cel­er­at­ing the glob­al de­vel­op­ment of VTS-270 in the hopes of bring­ing this nov­el treat­ment to pa­tients af­flict­ed by Nie­mann-Pick Dis­ease Type C1 in the U.S. and around the globe," said Pe­ter Green­leaf, the CEO of Su­cam­po.