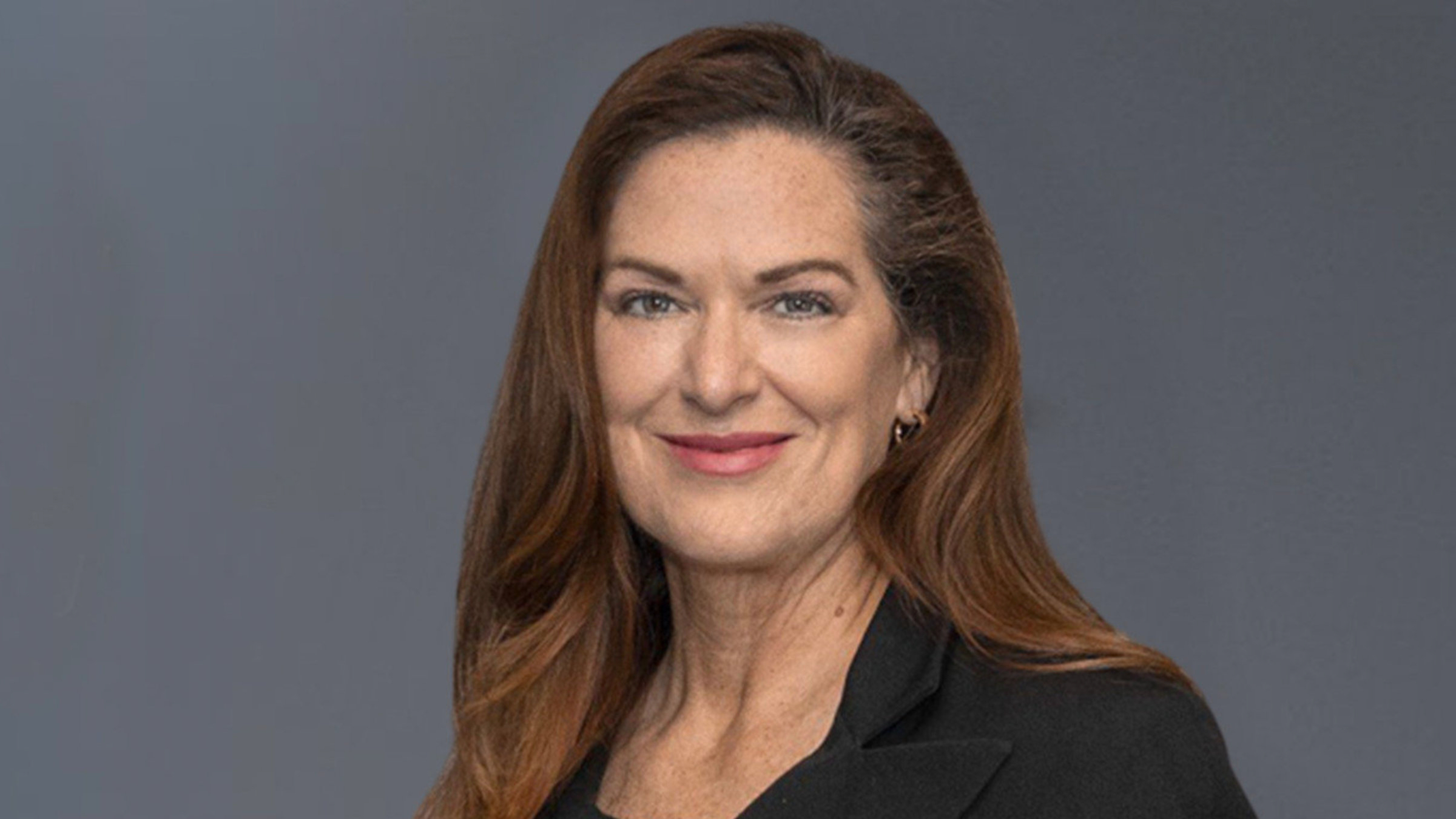 Christine Roth, Bayer global oncology head
'Pluck­ing our way up that list': Bay­er high­lights on­col­o­gy am­bi­tions in new Kendall Square labs
It's been just a few months since Bay­er opened its new $140 mil­lion on­col­o­gy re­search and in­no­va­tion cen­ter in Cam­bridge, MA, just down the road from its old Kendall Square digs. Now it's all hands on deck to beef up the pipeline — and that means deals are com­ing, ac­cord­ing to glob­al on­col­o­gy head Chris­tine Roth.
Though the phar­ma gi­ant is still hold­ing its cards close to the vest, Roth told End­points News on Wednes­day that she's most in­ter­est­ed right now "in that Phase I-plus space."
"Mid-stage de­vel­op­ment, things where Bay­er can ei­ther pro­vide ex­per­tise and de­vel­op­ment, so our ex­per­tise in chem­istry, small mol­e­cule man­u­fac­tur­ing, or places where we al­ready have es­tab­lished in­fra­struc­ture, boots on the ground in a giv­en coun­try," she said in an in­ter­view at Bay­er's US Sci­ence & In­no­va­tion Fo­rum at the new lo­ca­tion.
It's all part of Bay­er's strat­e­gy to be­come a top 10 on­col­o­gy play­er by 2030, start­ing in prostate can­cer and the com­pa­ny's re­cent­ly ap­proved Nube­qa and ear­li­er treat­ment Xofi­go. Nube­qa was first ap­proved in 2019 for men with non-metasta­t­ic cas­tra­tion-re­sis­tant prostate can­cer, but swung an ad­di­tion­al in­di­ca­tion in com­bi­na­tion with do­c­etax­el last month.
Bay­er faces a suite of ri­vals in the prostate can­cer space, in­clud­ing Pfiz­er and Astel­las' Xtan­di and John­son & John­son's Er­lea­da. De­spite on­ly rak­ing in $239 mil­lion in 2021, Bay­er raised its peak sales fore­casts for Nube­qa in Feb­ru­ary from €1 bil­lion to €3.4 bil­lion. The com­pa­ny has since plucked two on­col­o­gy heads from ri­val GSK — Roth and Tara Fren­kl, the new head of on­col­o­gy de­vel­op­ment.
The path ahead lies in com­bi­na­tions, Roth said, while al­so tout­ing the com­pa­ny's new state-of-the-art pre­ci­sion med­ical on­col­o­gy labs in Kendall Square.
The sun­ny lab spaces with stun­ning views of the Charles Riv­er — in­clud­ing space for cell and tis­sue ex­per­i­ments and chem­istry pro­teomics labs — oc­cu­py the top floor of Bay­er's new of­fices, which al­so house Bay­er's busi­ness de­vel­op­ment and li­cens­ing units. She called Vi­t­rakvi, ap­proved in 2018 for TRK fu­sion can­cers, "our very first suc­cess sto­ry" in pre­ci­sion on­col­o­gy.
"I grew up in IO. I think if we can be­come the Keytru­da back­bone ther­a­py, the one that any prostate can­cer in­ves­ti­ga­tor will want to have as their com­bi­na­tion part­ner, that will al­so fur­ther dif­fer­en­ti­ate Nube­qa in the fu­ture," Roth said. "In five years, I'd like to see us have the mar­ket lead­ing po­si­tion in prostate can­cer through mul­ti­ple as­sets there and the com­bi­na­tions."
The on­col­o­gy head wouldn't di­vulge much about the com­pa­ny's BD strat­e­gy. How­ev­er, she did say that "it's very easy for us to look at small­er deals that are ei­ther ad­ja­cen­cies to where we are to­day, or add-ons to the com­mer­cial foot­print that we have around the world."
That doesn't mean big deals are out of the pic­ture. "We have a very clear idea of what a very ex­pen­sive mid-stage ac­qui­si­tion would have to look like for us to do it," she added.
The com­pa­ny's new lab space puts it close to Blue­Rock, AskBio and Vi­vid­ion, all com­pa­nies Bay­er ac­quired and has said it will work with at the Kendall Square fa­cil­i­ty. It's al­so home to ven­ture cap­i­tal arm Leaps by Bay­er, which just yes­ter­day an­nounced the launch of Cap­stan Ther­a­peu­tics, put to­geth­er by a who's who group of cell ther­a­py sci­en­tists, in­clud­ing for­mer Sil­ver­back CEO Lau­ra Shawver, cell en­gi­neer­ing ex­perts Carl June and Bruce Levine, among oth­ers.
Leaps head Juerg Eck­hardt told End­points that the ven­ture arm will make a to­tal of 10 in­vest­ments this year, and will make progress in Asia in the com­ing years, where "we be­lieve there are op­por­tu­ni­ties there that we don't want to miss."
"Whether we ac­quire the sci­ence or not, it just starts your mind think­ing in new di­rec­tions," Roth said of Leaps in­vest­ments.
As for Bay­er, Roth added that the com­pa­ny is go­ing to keep "pluck­ing our way up that list." The com­pa­ny is cur­rent­ly among the top 20 on­col­o­gy play­ers. "In five years, I think we could prob­a­bly make it to 13," she added.