Porges sees the pros — and cons — for Bio­gen in Lil­ly's Alzheimer's sna­fu; Idera forges de­vel­op­ment pact; UK gov­ern­ment adds more cash for R&D pro­grams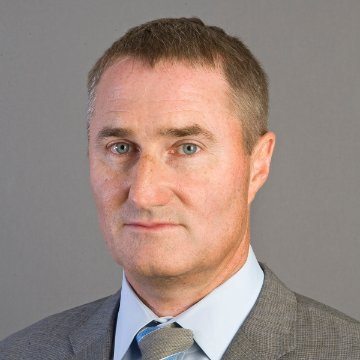 Ge­of­frey Porges, Leerink
Leerink's Ge­of­frey Porges had some good news and some bad news to re­late to Bio­gen $BI­IB on Fri­day. The good news is that Eli Lil­ly's flop heard round the world on Alzheimer's with their lat­est Phase III for solanezum­ab means that a suc­cess for ad­u­canum­ab would be worth much, much more now in terms of po­ten­tial rev­enue, now that the phar­ma gi­ant is out of the game. The bad news: Now that Lil­ly $LLY has thrown even more cold wa­ter on the amy­loid be­ta the­o­ry be­hind the mem­o­ry-wast­ing dis­ease, ad­u­canum­ab is far less like­ly to suc­ceed — even though it's a dis­tinct­ly dif­fer­ent pro­gram. Porges cut his prob­a­bil­i­ty of suc­cess from a quite high 65% to a quite low 35%.
Cam­bridge, MA-based Idera $IDRA has struck a deal to out-li­cense IMO-9200, an an­tag­o­nist of TLR 7, 8 and 9 for non-ma­lig­nant gas­troin­testi­nal dis­or­ders, to the Bermu­da-based biotech Vivelix Phar­ma­ceu­ti­cals. Idera gets $15 mil­lion in cash and up to $140 mil­lion in mile­stones. Idera al­so has a re­spon­si­bil­i­ty to car­ry out ad­di­tion­al re­search on back­up drug can­di­dates, at the re­quest of Vivelix, which cre­ates an­oth­er $52.5 mil­lion in mile­stones.
UK sci­en­tists have turned cau­tious­ly op­ti­mistic that the British gov­ern­ment will ac­tu­al­ly fol­low through on promis­es of in­creased spend­ing on R&D. A new agency is en­vi­sioned in the gov­ern­ment's plan, un­veiled last week, to boost R&D spend­ing by about $6 bil­lion over the next 5 years. Some of that will be man­aged by a new "chal­lenge fund" that will be mod­eled on DARPA in the US. And some will no doubt find it­self fund­ing drug R&D, where the coun­try has a long tra­di­tion of cut­ting-edge sci­ence.