Porges to Bio­gen: I don't like your neu­ro­path­ic pain drug; Ex-Mod­er­na ex­ec Bolen joins PureTech as CSO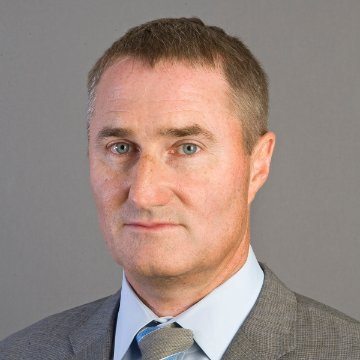 Ge­of­frey Porges, Leerink
Leerink's Ge­of­frey Porges is pour­ing cold wa­ter over Bio­gen's rax­a­t­rig­ine (BI­IB074), a neu­ro­path­ic pain drug it ob­tained in their $675 mil­lion deal to buy Con­ver­gence. Writes Porges: "We be­lieve that Bio­gen's neu­ro­path­ic pain treat­ment can­di­date rax­a­t­rig­ine (BI­IB074) faces long-odds due to the poor record of the class and trou­bling de­vel­op­ment his­to­ry of this mol­e­cule; ear­ly sig­nals are en­cour­ag­ing but at this stage we don't see enough con­sis­tent ev­i­dence of ben­e­fit to add this to our mod­el and val­ue propo­si­tion for Bio­gen."
For­mer Mod­er­na R&D chief Joseph Bolen has joined Daphne Zo­har's PureTech as its CSO. Bolen, who al­so had a stint at Mil­len­ni­um, will now take his place at a com­pa­ny that's rou­tine­ly scout­ing for new biotech ideas to ad­vance.
Shares of Puma Biotech­nol­o­gy $PBYI dipped af­ter it an­nounced plans to raise $150 mil­lion with a sec­ondary of­fer­ing. The biotech's ner­a­tinib is cur­rent­ly un­der re­view at the FDA.
Swe­den's Neu­ro­vive has been strug­gling with Ar­bu­tus over the fate a hep B drug dubbed NVP018. But the con­fronta­tion is over now. Ar­bu­tus is re­turn­ing its rights to the drug.