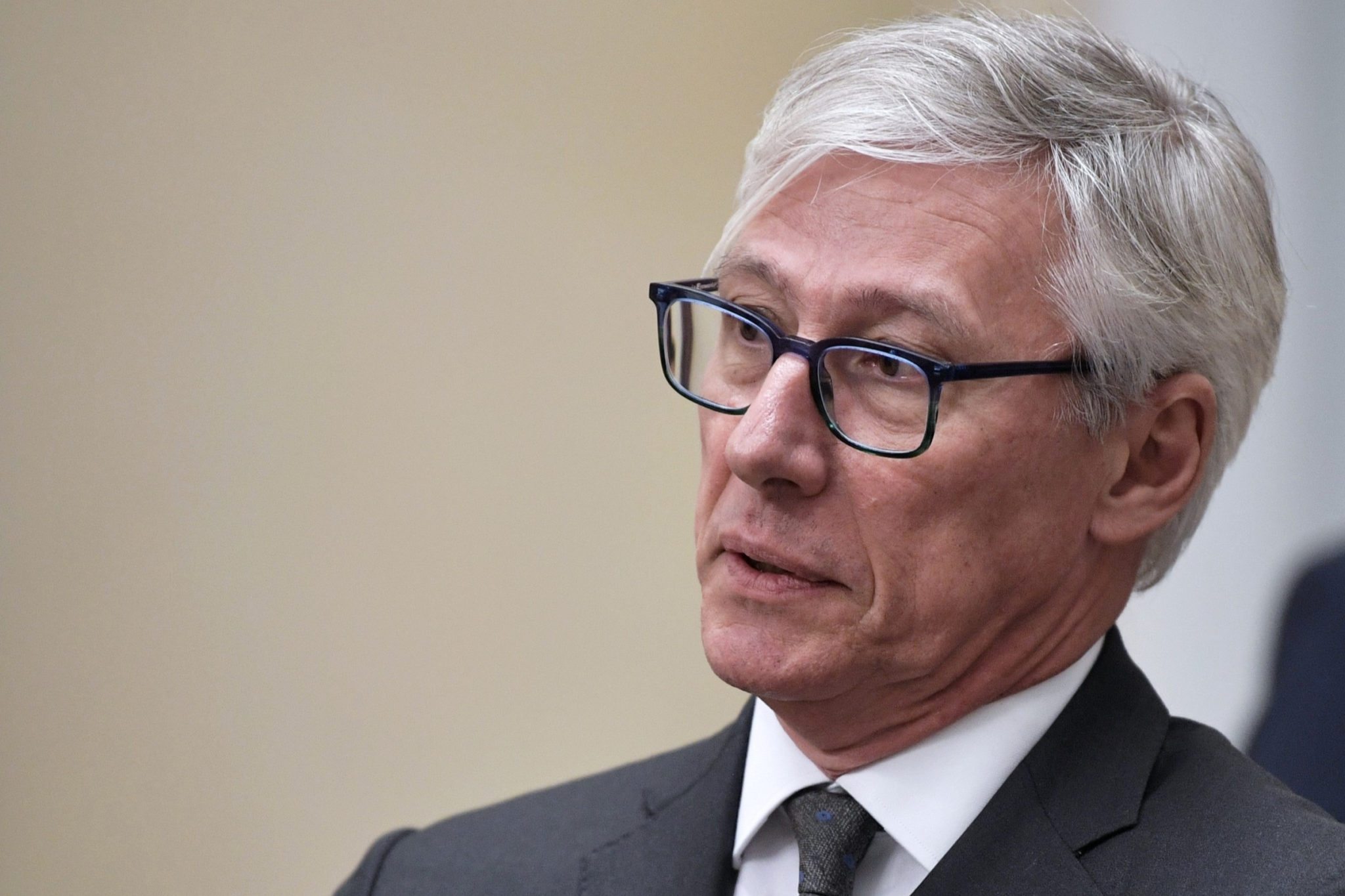 Pralu­ent Odyssey: Re­gen­eron/Sanofi gun for mar­ket break­out with first-ever mor­tal­i­ty ben­e­fit — and a big price dis­count
Few drug ri­val­ries have been car­ried out with more di­rect, hand-to-hand fight­ing than the scrap over the PC­SK9 mar­ket. Mar­gin­al as the mar­ket is now, the com­bined forces of Re­gen­eron and Sanofi al­lied against Am­gen have nev­er­the­less punched it out in court and the play­ing field in the de­vout be­lief that bil­lions are at stake. And all three have had to strug­gle with a pay­ers' back­lash against the two drugs they're sell­ing.
Now Re­gen­eron/Sanofi are launch­ing a full scale as­sault, armed with new da­ta from the 18,924-pa­tient Odyssey Out­comes study high­light­ing ground­break­ing ev­i­dence of a mor­tal­i­ty ben­e­fit for Pralu­ent that they be­lieve will give them an edge. And they're fol­low­ing through by dra­mat­i­cal­ly mark­ing down the pub­lic price they are propos­ing to charge for pay­ers will­ing to fi­nal­ly dis­man­tle the hur­dles they've erect­ed to stop their mem­bers from tak­ing their cho­les­terol treat­ment.
Just as Am­gen won ku­dos for its work to con­vince pay­ers to do the same with mon­ey-back guar­an­tees, this new round marks the in­dus­try's in­creas­ing will­ing­ness to ne­go­ti­ate over what it charges — a trend that is cre­at­ing a sea change over some drugs that have to sur­vive in a com­pet­i­tive scene.
First, here's the long-await­ed Odyssey Out­comes da­ta, re­leased at the Amer­i­can Col­lege of Car­di­ol­o­gy's sci­en­tif­ic meet­ing in Or­lan­do.
Re­searchers say they have con­clu­sive ev­i­dence that Pralu­ent not on­ly sig­nif­i­cant­ly re­duced the num­ber of car­dio in­ci­dents ex­pe­ri­enced by pa­tients on the LDL drug, with the vast ma­jor­i­ty al­so on high-in­ten­si­ty statins, they al­so have a clear re­duc­tion in deaths — the goal that elud­ed Am­gen when it float­ed their Fouri­er da­ta last sum­mer.
— Look­ing at MACE (Ma­jor Ad­verse Car­diac Events) among pa­tients with an LDL lev­el over 100 mg/dL, there was a drop of 3.4 points be­tween the place­bo arm and Pralu­ent rates — 14.9% to 11.5%, a risk re­duc­tion of 24%.
— For CV death the rate dropped from 4.2% to 2.9%.
— And for all-cause deaths the de­crease was 5.7% to 4.1%, with a 1.7 point drop; a 29% drop in risk.
To put it an­oth­er way, for every 1,000 pa­tients who met this pro­file and were on drug, 17 peo­ple would still be alive. And that, say the part­ners, should be the telling dif­fer­ence for pay­ers.
To dri­ve that mes­sage home, Sanofi to­day has agreed to cut their price of Pralu­ent to $4,460 to $7,975 a year for pay­ers who are will­ing to stop throw­ing up road­blocks to this drug, drop­ping to a price that on the low end is not much high­er than the $10-a-day cost of the old gen­er­a­tion of statins be­fore they went gener­ic. At the high end, it still marks a sharp drop from the $14,000 whole­sale price that had been the mar­ket stan­dard used to peg dis­counts against.
"Too many pa­tients in ur­gent need of ad­di­tion­al treat­ment op­tions on top of statins have faced tremen­dous hur­dles to gain ac­cess to this im­por­tant med­i­cine. We are pre­pared to change this by im­prov­ing ac­cess and af­ford­abil­i­ty, elim­i­nat­ing these bur­den­some bar­ri­ers for high-risk pa­tients in need," said Sanofi CEO Olivi­er Brandi­court in a state­ment. "We will be­gin work­ing with pay­ers to en­sure that high-risk pa­tients have ap­pro­pri­ate ac­cess. This is the right thing to do for pa­tients."
That was not an easy con­ces­sion for Sanofi, but these drugs are earn­ing on­ly a frac­tion of what an­a­lysts had ex­pect­ed.
At this point, there's vir­tu­al­ly no ques­tion that these drugs work as billed, slash­ing LDL lev­els safe­ly. In fact, many an­a­lysts would al­so tell you that they are re­mark­ably sim­i­lar. Per­haps they were a lit­tle too sim­i­lar for a judge who once or­dered Re­gen­eron and Sanofi to yank their drug dur­ing their court bat­tle with Am­gen over the patents in­volved. That rul­ing was over­turned, but the le­gal fight con­tin­ues.
Re­gen­eron/Sanofi are com­ing out with a dif­fer­en­ti­at­ed pro­file now, though, af­ter Am­gen hus­tled its Repatha out­comes da­ta out last year, trum­pet­ing sig­nif­i­cant re­duc­tions in car­dio events but no mor­tal­i­ty ben­e­fit. And pay­ers re­mained unim­pressed.
Why did Odyssey Out­comes suc­ceed on that mor­tal­i­ty score?
Bob Pordy, the vice pres­i­dent of car­dio­vas­cu­lar and me­tab­o­lism ther­a­peu­tics at Re­gen­eron, says you can mark that down to the fact they fo­cused on a group of ACS pa­tients who were by far at the high­est risk, with a sig­nif­i­cant­ly longer du­ra­tion of treat­ment in the study.
"Odyssey Out­comes stud­ied Pralu­ent in the high­est risk pa­tients," echoes Jay Edel­berg, Sanofi's head of car­dio de­vel­op­ment. "They re­main at high risk of re­cur­ring heart at­tacks. By study­ing these high­est risk pa­tients, we were able to demon­strate re­duc­tions in MACE and a re­duc­tion in mor­tal­i­ty."
While most of the at­ten­tion in the cho­les­terol mar­ket has cen­tered on the two PC­SK9 drugs, the two key com­pa­nies aren't alone here. Es­pe­ri­on CEO Tim Mayleben has made it clear that they plan to charge un­der $4,000 for their late-stage cho­les­terol pill, now in late-stage de­vel­op­ment. That price point may not look like so much of a bar­gain now. And The Med­i­cines Com­pa­ny has been putting all their eggs in one RNAi bas­ket on LDL cho­les­terol as well, which may al­so face al­tered prospects.
This kind of pub­lic dis­cus­sion about re­tail drug prices is a re­mark­able change for an in­dus­try that has ben­e­fit­ed enor­mous­ly by keep­ing their true prices as opaque as pos­si­ble. But now da­ta aren't enough, as pay­ers find new ways to put some dis­tance be­tween them­selves and the mass mar­ket drugs that threat­en to eat in­to their mar­gins.
Now you al­so have to pub­licly com­pete on the stick­er price, on oc­ca­sion.
---
Im­age: Sanofi CEO Olivi­er Brandi­court on Jan­u­ary 31, 2018 Alek­sey Nikol­skyi/Sput­nik via AP