Pre­emp­tive sham­ing as­sault on No­var­tis' CAR-T pi­o­neer un­der­scores a dis­con­nect on R&D costs
It's no se­cret that tax­pay­ers fund a lot of the ba­sic sci­ence work done in the US. But should that ear­ly re­search sup­port for new drugs trans­late in­to low­er prices?
A group called Pa­tients for Af­ford­able Drugs thinks so, launch­ing a pre­emp­tive strike against No­var­tis' CAR-T drug CTL019— now up for an ap­proval — de­mand­ing fair pric­ing in light of the $200 mil­lion-plus that was used to back the trans­la­tion­al work on CAR-T in gen­er­al. There's no break­down on what slice of that helped No­var­tis.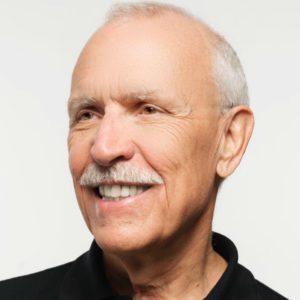 David Mitchell, Pa­tients for Af­ford­able Drugs
"I urge you in the strongest pos­si­ble terms to price your CAR-T drug fair­ly in light of the fact that U.S. tax­pay­ers in­vest­ed hun­dreds of mil­lions of dol­lars to de­vel­op CAR-T be­fore your com­pa­ny be­came se­ri­ous­ly in­volved," David Mitchell, pres­i­dent of Pa­tients For Af­ford­able Drugs, wrote in the let­ter to No­var­tis chief Joe Jimenez.
That com­ment de­serves some added con­text.
No­var­tis spent close to $9 bil­lion on R&D last year, about 18% of rev­enue. The phar­ma gi­ant spent more than $9 bil­lion on R&D the year be­fore that, and it will do the same in 2017. While it will like­ly pub­licly han­dle this gam­bit on pric­ing with its usu­al wood­en (and very cor­po­rate) lack of feel­ing, it has no rea­son to apol­o­gize for what it charges for its CAR-T.
At one point the com­pa­ny had a large, 400-em­ploy­ee group de­vot­ed to cell and gene ther­a­py and a blank-check ap­proach to CAR-T from Jimenez that in­clud­ed huge sup­port for the Uni­ver­si­ty of Penn­syl­va­nia. That strat­e­gy was scrapped, but No­var­tis paid dear­ly to stay a pi­o­neer in this per­son­al­ized med­i­cine field, as Kite and Juno took their own in­de­pen­dent ap­proach in dri­ving de­vel­op­ment.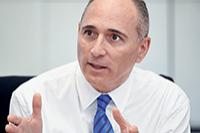 No­var­tis CEO Joe Jimenez
The first CAR-Ts won't be cheap by any stan­dard. Rev­o­lu­tions in drug sci­ence don't come cheap. But while No­var­tis and Kite and Juno and the oth­ers owe a debt to fed­er­al­ly spon­sored R&D in the field, the ini­tial amounts pro­vid­ed by the feds are on­ly a small part of the to­tal.
The pub­lic doesn't gen­er­al­ly rec­og­nize that. But they should if we want to dis­cuss drug pric­ing se­ri­ous­ly. There are plen­ty of big is­sues sur­round­ing pric­ing and rein­ing in costs that de­serve re­al de­bate. But this is the wrong ap­proach on R&D.
The NIH is be­com­ing more di­rect­ly in­volved in drug de­vel­op­ment than ever be­fore. That's ev­i­dent in two oth­er sto­ries in to­day's edi­tion, from Thomas Wynn's de­ci­sion to move from NIH to Pfiz­er and the new work on TCR en­gi­neer­ing re­lat­ed to Kite. That move needs to be fos­tered, if we're se­ri­ous about get­ting new drugs to pa­tients.