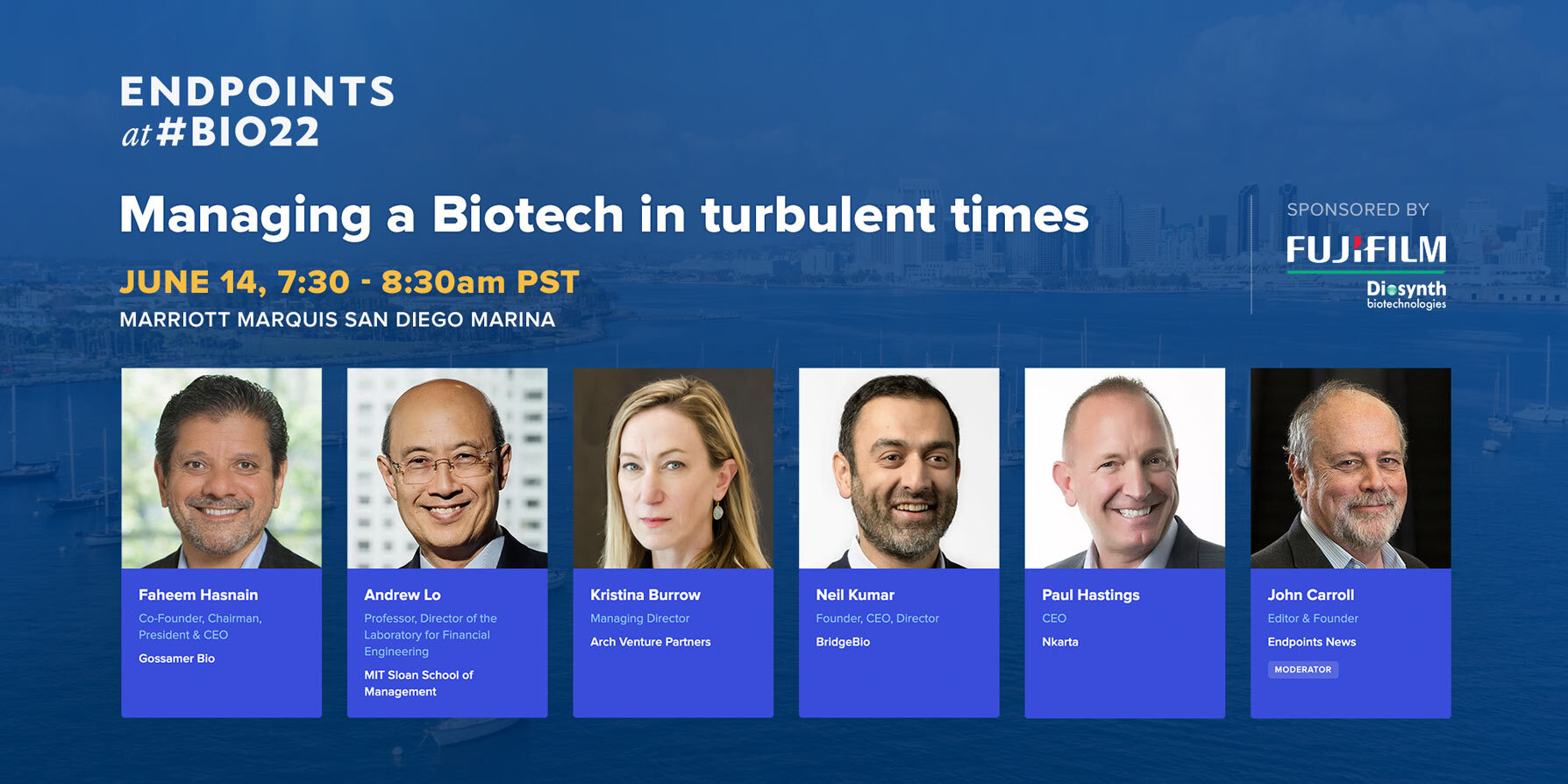 Pre­sent­ing a live End­points News event: Man­ag­ing a biotech in tur­bu­lent times
Biotech is one of the smartest, best ed­u­cat­ed in­dus­tries on the plan­et. PhDs abound. We've had a long enough track record to see a new gen­er­a­tion of savvy, ex­pe­ri­enced ex­ecs com­ing to­geth­er to run star­tups.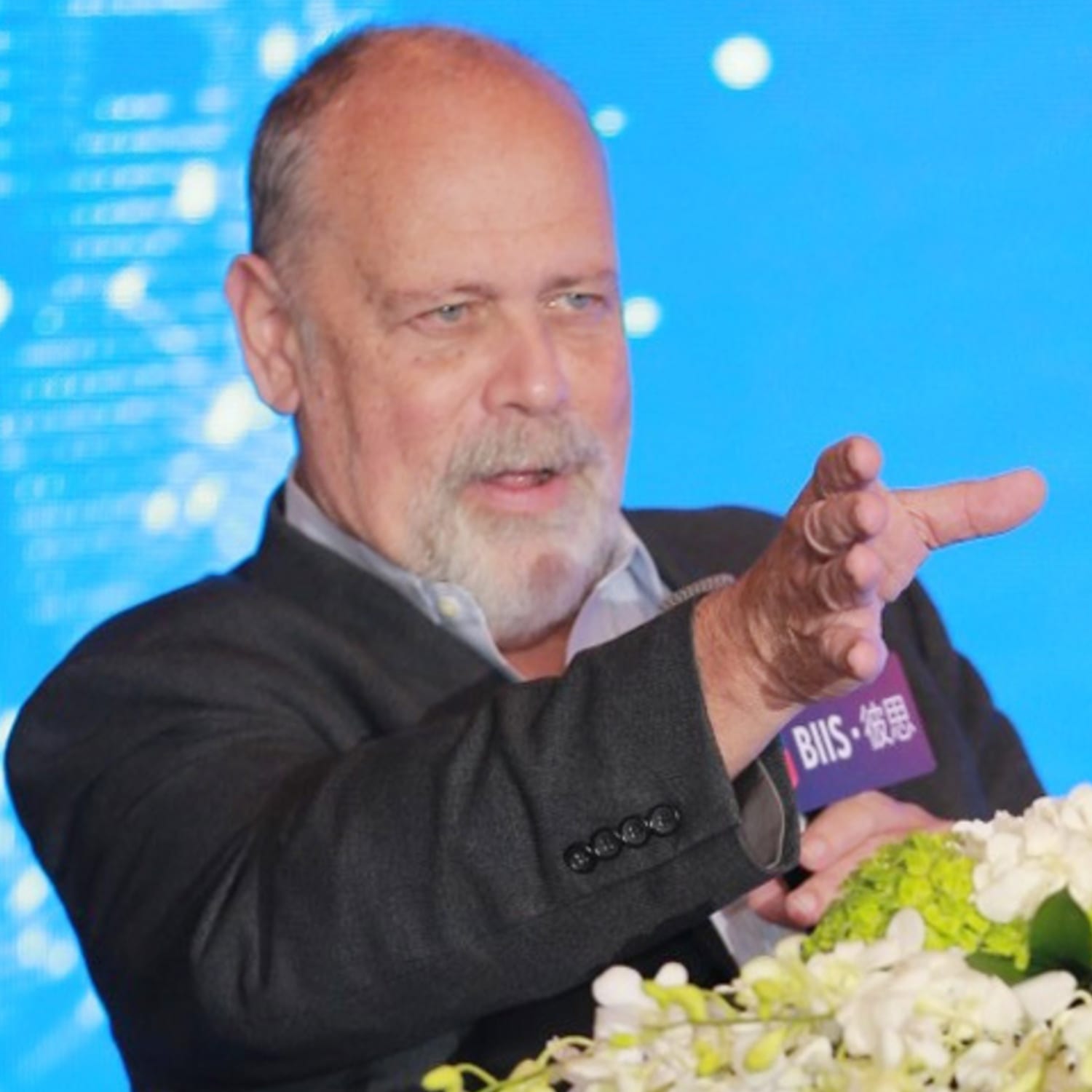 Bioreg­num Opin­ion Col­umn by John Car­roll
And in these times, they are be­ing test­ed as nev­er be­fore.
Biotech is go­ing through quite a rough patch right now. For 2 years, prac­ti­cal­ly any­one with a de­cent re­sume and some half-baked ideas on biotech could start a com­pa­ny and get it fund­ed. The pan­dem­ic made it easy in many ways to pull off an IPO, with tra­di­tion­al road shows shut down in ex­change for a se­ries of quick Zoom meet­ings. Gen­er­al­ist in­vestors flocked as the num­bers raised soared in­to the stratos­phere.
But it wasn't all over the top. Some of these far out ideas are des­tined to change the prac­tice of med­i­cine and save lives. And they will make some peo­ple wealthy along the way. The num­bers, though, got to be too good to be true. And now it's time to pay the piper as even good biotechs with strong prospects are be­ing cooked in the same boil­ing ket­tle as the bad.
So how do you re­spond to these ex­tra­or­di­nary times?
In a nut­shell, that's what I'll be ex­plor­ing dur­ing our up­com­ing live pan­el dis­cus­sion at the Mar­riott Mar­quis San Diego Ma­ri­na dur­ing BIO22 week in San Diego on June 14. The net­work­ing gets start­ed bright and ear­ly be­tween 6 and 7 am. And I've got a great pan­el lined up for the dis­cus­sion. I'll be joined by:
— An­drew Lo, one of the orig­i­nal, out-of-the-box thinkers in biotech who's been fas­ci­nat­ing au­di­ences on biotech fi­nanc­ing from his post at MIT for years.
— Neil Ku­mar, CEO of Bridge­Bio, will be on hand to dis­cuss his own ex­pe­ri­ences re­or­ga­niz­ing the com­pa­ny in the past cou­ple of months.
— Kristi­na Bur­row, the man­ag­ing di­rec­tor at ARCH, who has fund­ed a slew of biotechs that have laid out ex­treme­ly am­bi­tious goals, will of­fer her in­sights on how she's ad­vis­ing them through this dif­fi­cult pe­ri­od.
— The al­ways out­spo­ken Paul Hast­ings, CEO of Nkar­ta, has been rais­ing mon­ey and nav­i­gat­ing trou­bled wa­ters through the year. He's got a lot of ideas on what CEOs should do now.
— And Fa­heem Has­nain, best known for sell­ing Re­cep­tos to Cel­gene for $7.2 bil­lion, rounds out the pan­el with his in­sights on push­ing the en­ve­lope in 2022 — biotech style — as he runs his lat­est cre­ation, Gos­samer.
We'll get it start­ed with a fire­side chat with Se­bas­t­ian Guth, Bay­er's pres­i­dent of phar­ma­ceu­ti­cals for the Amer­i­c­as re­gion, with plen­ty of net­work­ing op­por­tu­ni­ties built in­to the break­fast.
And of course, I'll be there, mod­er­at­ing the dis­cus­sion, look­ing to you for some ques­tions. I hope you'll come and join us for this live event in San Diego. I'll be stay­ing on well past the end of the pan­el dis­cus­sion to chat with the au­di­ence. I hope you come by to say hel­lo. And let me know if there are any ques­tions you would like me to ask this group.
It should be fun. This is our first live event in more than 2 years, and I am re­al­ly look­ing for­ward to see­ing a biotech crowd come to­geth­er again.
Lo­ca­tion: Mar­riott Mar­quis San Diego Ma­ri­na

San Diego Ball­room
333 W Har­bor Dr­San Diego, CA 92101
You can buy tick­ets for the event here.
You should al­so check out the full slate of vir­tu­al pan­els and fire­sides we're plan­ning for that week. Here's the link.