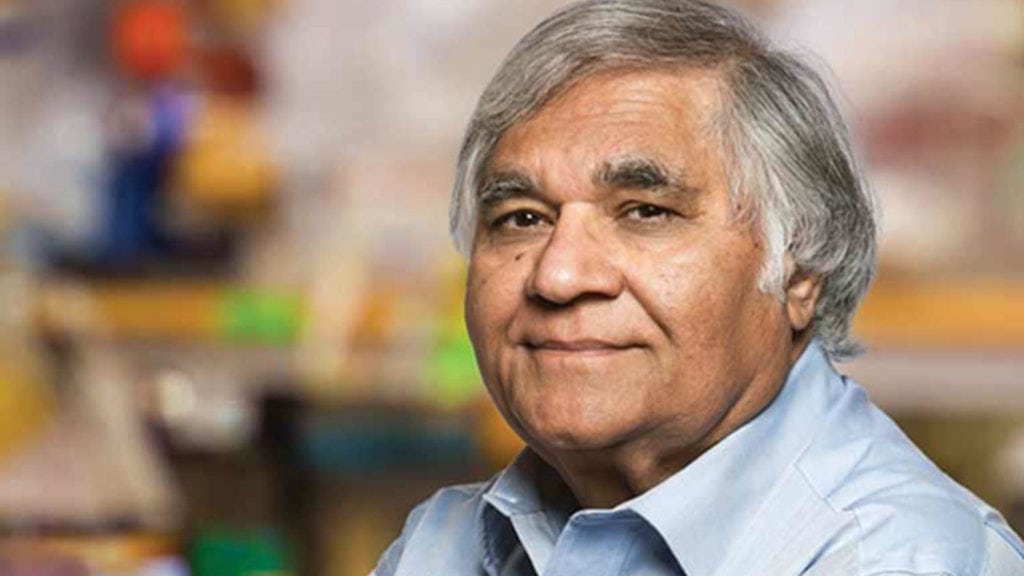 Following allegations of sexual harassment, Inder Verma, a prominent cancer biologist noted for his contribution to the fields of gene therapy and immuno-oncology, has resigned from the Salk Institute for Biological Studies.
The San Diego-based institute said Verma resigned on June 6, days before the board of trustees were scheduled to review the institute's formal investigation into allegations against him. The board had convened today to discuss those findings — based on which "appropriate responsive action" had been considered — but ended up voting unanimously to accept his resignation.
In April, Science published a detailed account of allegations made by eight women who said that Verma "grabbed their breasts, pinched their buttocks, forcibly kissed them, propositioned them, and repeatedly commented on their physical attributes in professional settings." Among them were a Salk lab technician, a postdoctoral researcher, other Salk staffers and faculty, and women outside of the institute who had professional encounters with Verma. Five were named while three requested anonymity.
Salk suspended Verma, who first joined in 1974, when the institute received a list of questions from Science writer Meredith Wadman a few days prior to the story's publication and saw claims that the institute "was not previously aware of." That led them to also expand the scope of an investigation on Verma that began in February in response to other allegations.
At that time, Verma denied the allegations through a statement to the media:
I have never used my position at the Salk Institute to take advantage of others. I have also never engaged in any sort of intimate relationship with anyone affiliated with the Salk Institute. I have never inappropriately touched, nor have I made any sexually charged comments, to anyone affiliated with the Salk Institute. I have never allowed any offensive or sexually charged conversations, jokes, material, etc. to occur at the Salk Institute.
Verma's departure may mark an end to his episode of the #MeToo movement, but Salk's tension with women among its ranks is far from over.
In 2017, three female Salk senior scientists sued the institute for gender discrimination. Biologists Katherine Jones, Vicki Lundblad and Beverly Emerson each filed lawsuits accusing Salk of being an "old boys' club" where women were shut out of opportunities and consistently undervalued.
As a result of the lawsuits, Verma — who was named in two of them for impeding female scientists' career advancement — was placed on leave as editor-in-chief of the prestigious Proceedings of the National Academy of Sciences (PNAS) journal. He resigned from the position in May.
The lawsuits are expected to go to trial in December.
---
Image: Inder Verma. SALK
---
The best place to read
Endpoints News

? In your inbox.

Comprehensive daily news report for those who discover, develop, and market drugs. Join 47,400+ biopharma pros who read Endpoints News by email every day.

Free Subscription
---
---
---