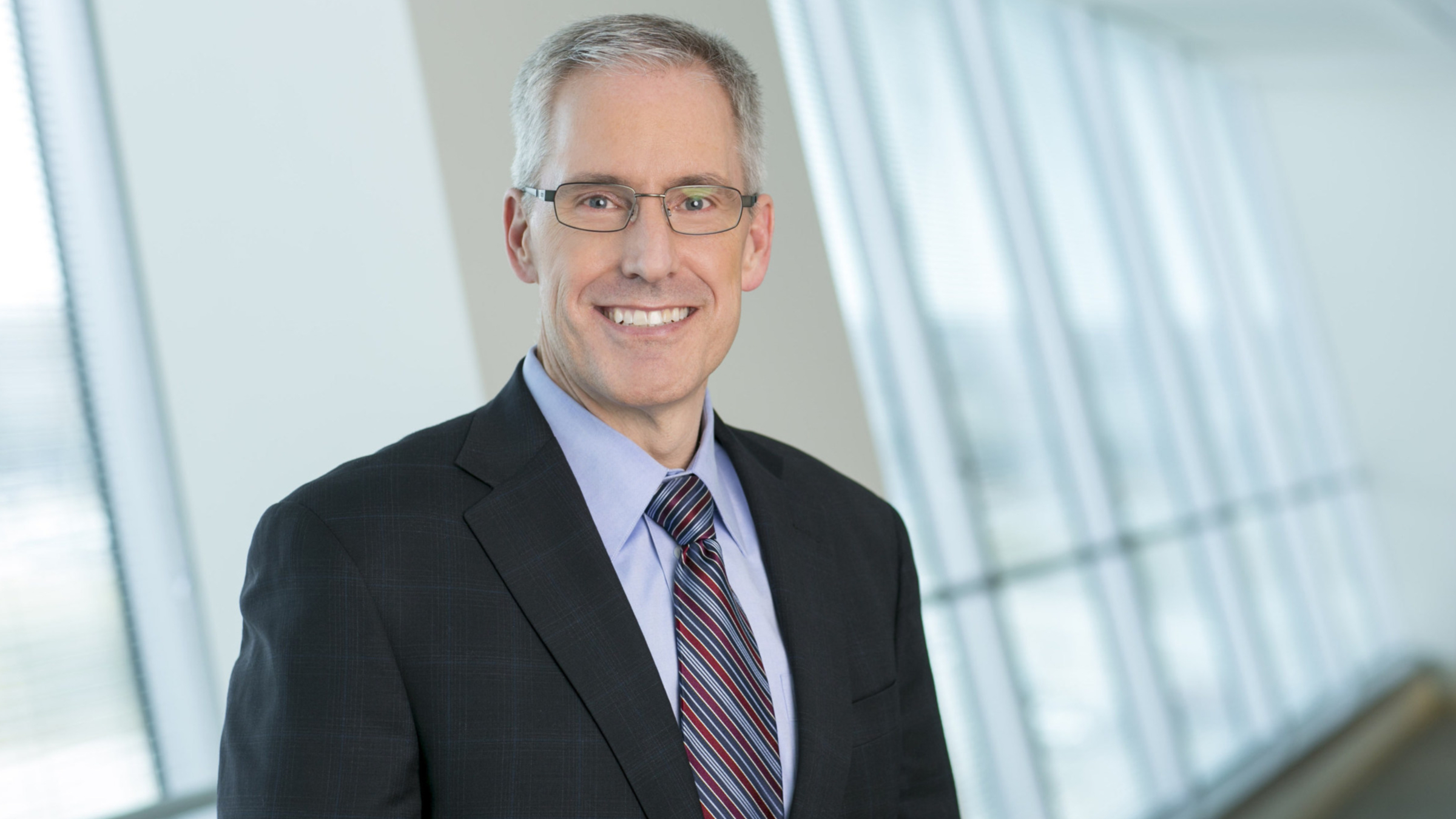 Bernhardt Zeiher, outgoing Astellas CMO (Astellas)
Q&A: Astel­las' re­tir­ing head of de­vel­op­ment re­flects on gene ther­a­py deaths
For anyone who's been following discussions about the safety alarms surrounding the adeno-associated viruses (AAV) commonly used to deliver gene therapy, Astellas should be a familiar name.
The Japanese pharma — which bought out Audentes Therapeutics near the end of 2019 and later built a gene therapy unit around the acquisition — rocked the field when it reported three patient deaths in a trial testing AT132, the lead program from Audentes designed to treat a rare muscle disease called X-linked myotubular myopathy (XLMTM).
When the company restarted the trial, it adjusted the dose and instituted a battery of other measures to try to prevent the same thing from happening again. But tragically, the first patient to receive the new regimen died just weeks after administration. The therapy remains under clinical hold, and just weeks ago, Astellas flagged another safety-related hold for a separate gene therapy candidate. In the process of investigating the deaths, the company has also taken flak about the way it disclosed information.
Big questions remain — questions that can have big implications about the future of AAV gene therapies.
Bernhardt Zeiher did not imagine any of it when he first joined Astellas as the therapeutic area leader in inflammation, immunology and infectious diseases. But his ascent to chief medical officer and head of development coincided almost exactly with Astellas' big move into gene therapy, putting him often in the driver's seat to grapple with the setbacks.
As Zeiher prepares to retire next month after a 12-year tenure — leaving the unfinished tasks to his successor, a seasoned cancer drug developer — he chatted with Endpoints News, in part, to discuss the effort to understand what happened, lessons learned and the criticism along the way.
The transcript has been lightly edited for length and clarity.
Endpoints: I want to also ask you a bit about the gene therapy efforts you've been working on. Astellas has really been at the forefront of discovering the safety concerns associated with AAV gene therapy. What's that been like for you?
Zeiher: Well, I have to admit, it's been a bit of a roller coaster. We acquired Audentes. Huge amount of enthusiasm. What we saw with AT132 — that was the lead program in XLMTM — was just remarkable efficacy. I mean, kids who went from being on ventilators, not able to eat for themselves, sit up, do things like that, to off ventilators, walking, you know, really — one investigator called it this Lazarus-like effect. It was just really dramatic efficacy. And then to have the safety events that occurred. So they actually occurred within that first year of the acquisition. So we had the three patient deaths. Me and my organization became very, very much involved. In fact, Ed Conner, who had been the chief medical officer, he left after some of the deaths, but I stepped in as the kind of acting chief medical officer, we had another chief medical officer who was involved, and then we had a fourth death, and I became acting again for a period of time.
Premium subscription required
Unlock this article along with other benefits by subscribing to one of our paid plans.