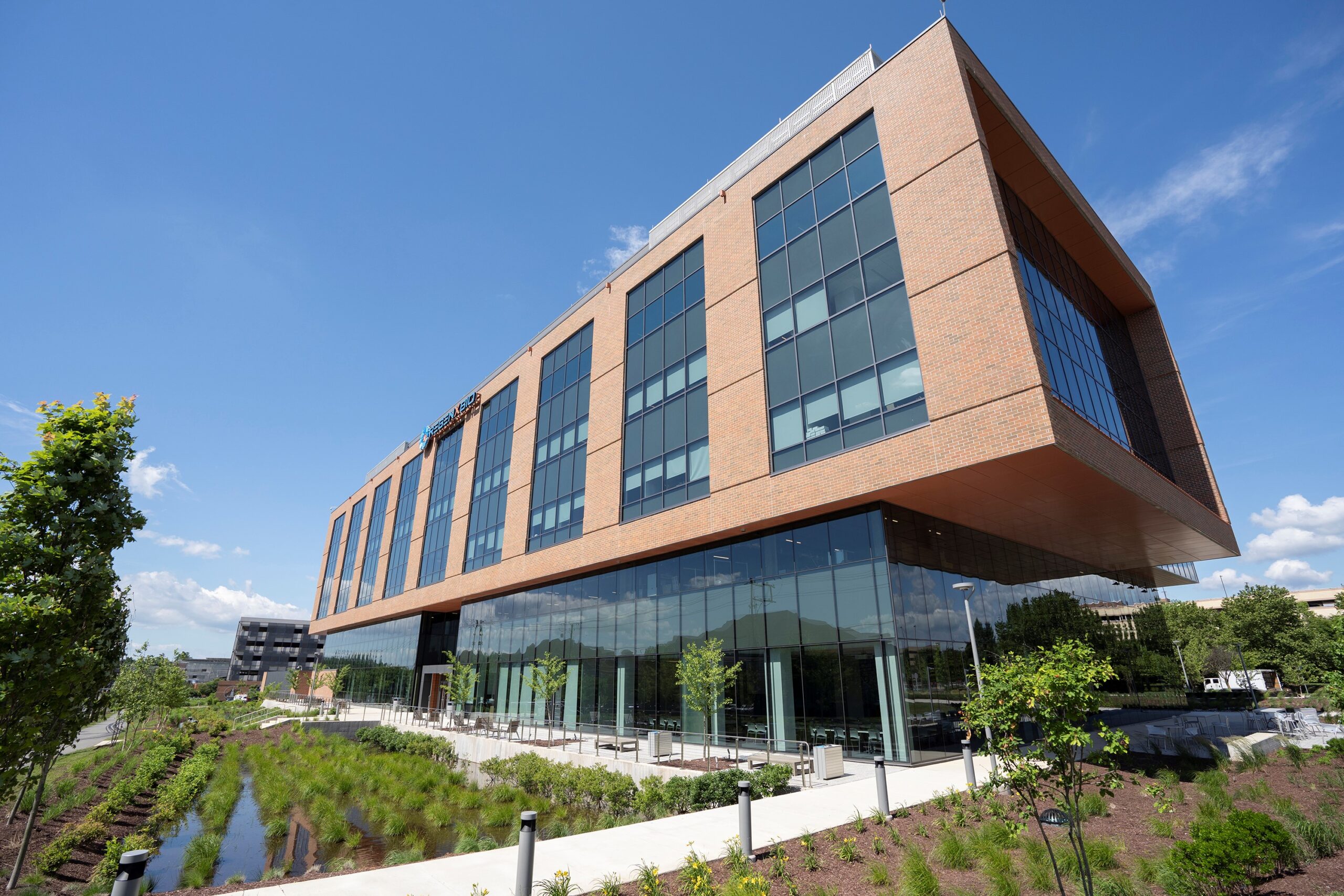 Regenxbio's new manufacturing facility in Rockville, MD (via Regenxbio)
Re­genxbio opens gene ther­a­py man­u­fac­tur­ing fa­cil­i­ty at its Mary­land HQ
Re­genxbio is push­ing deep­er in­to the gene ther­a­py space with the open­ing of a new fa­cil­i­ty at its cam­pus in the Wash­ing­ton D.C., sub­urb of Rockville, MD.
Built in a year, the $65 mil­lion, 132,000-square-foot GMP fa­cil­i­ty will en­able the com­pa­ny to boost its man­u­fac­tur­ing of NAV Tech­nol­o­gy-based ade­no-as­so­ci­at­ed virus, or AAV, vec­tors at scales up to 2,000 liters. The fa­cil­i­ty will al­so im­ple­ment Re­genxbio's plat­form sus­pen­sion cell cul­ture process.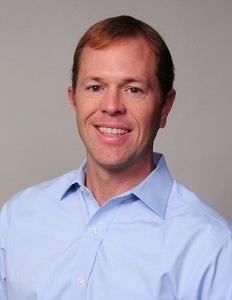 Ken Mills, Re­genxBio CEO
"We be­lieve our in-house man­u­fac­tur­ing ca­pa­bil­i­ties will en­able us to rapid­ly tran­si­tion pro­duc­tion process­es across the prod­uct life­cy­cle, and ef­fi­cient­ly ad­vance new AAV Ther­a­peu­tics from re­search and ear­ly de­vel­op­ment to clin­i­cal pro­grams to com­mer­cial readi­ness, and in­to the hands of pa­tients who may ben­e­fit from these po­ten­tial one-time ad­min­is­tra­tion ther­a­pies," said Re­genxbio's CEO Ken Mills in a state­ment.
The site now in­cludes two in­de­pen­dent bulk drug sub­stance pro­duc­tion suites, a fi­nal drug prod­uct suite and in­te­grat­ed qual­i­ty con­trol labs, and pro­duc­tion at the site be­gan in May.
Mills said in an email to End­points News, that the com­pa­ny re­ceived $800,000 in fi­nanc­ing in­cen­tives from the gov­ern­ment of Mont­gomery Coun­ty and the state of Mary­land for the build­out of their head­quar­ters, which in­cludes the new man­u­fac­tur­ing cen­ter. Aside from an­oth­er es­ti­mat­ed $19.5 mil­lion in ten­ant im­prove­ment al­lowances, the rest of the project was fund­ed di­rect­ly by Re­genxbio. No debt was in­curred re­lat­ed to the build-out.
Last year, the com­pa­ny in­vest­ed more than $100 mil­lion in­to the build­out of its head­quar­ters in Rockville and the com­pa­ny has made over 200 hires in the past two years bring­ing its to­tal to over 400 peo­ple, with more than 100 ded­i­cat­ed to man­u­fac­tur­ing.
How­ev­er, the news of the build-out has done lit­tle to soothe in­vestors, es­pe­cial­ly amidst the cur­rent bear mar­ket woes for biotechs. The com­pa­ny finds its stock price $RGNX down 44% from the be­gin­ning of the year.
The com­pa­ny al­so suf­fered a set­back when No­var­tis told the FDA in Au­gust that Re­genxbio shouldn't have filed for a PTE for its AAV9 vec­tor be­cause that ap­pli­ca­tion should have come from No­var­tis.