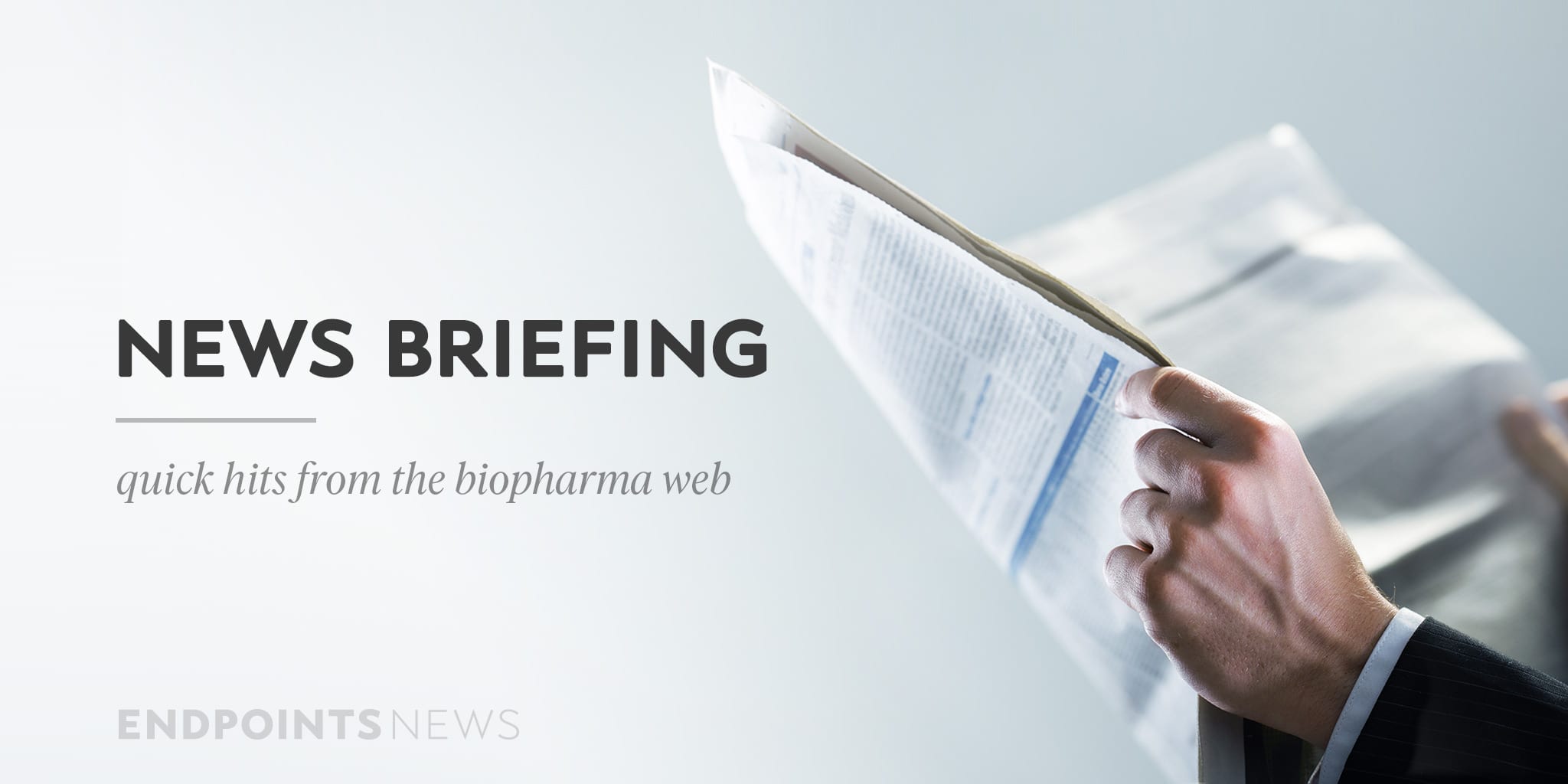 Relmada to explore psychedelic avenue in pursuit of depression treatment; Italian manufacturer joins NYSE
There has been a surge in investment in psychedelic biotechs in recent years, and Relmada Therapeutics is hopping on board.
CNS-focused Relmada will pay a total of $15 million upfront — a mix of cash and equity purchase — to grab rights to a new psilocybin and derivate program from Arbormentis everywhere except Asia. The goal will be to develop treatments for neurological and psychiatric disorders by combining the assets with its own knowledge of neuroplasticity.
Neuroplasticity is a key part of Relamada's lead program, REL-1017. In October 2019, Relmada presented data from its Phase II clinical trial of REL-1017 as an adjunctive treatment in patients with treatment-resistant depression. The study evaluated the safety, tolerability and efficacy of two doses of REL-1017, 25 mg once a day and 50 mg once a day. Findings show that both patients dosed with the 25 mg and 50 mg of REL-1017 experience statistically significant improvement of their depression compared to subjects in the placebo group on all efficacy measures. REL-1017 is currently in Phase III trials for treatment of depression. — Josh Sullivan
Italian syringe manufacturer joins NYSE
Italian drug delivery company Stevanato Group has priced its IPO at $21 per share, the company announced last Thursday.
The company will be listed on the New York Stock Exchange under the ticker $STVN. The offering is set to close today. Bank of America Securities, Morgan Stanley and Jefferies are lead book-running managers for the offering. The deal is good for $672 million, and underwriters have a 30-day option to buy up to another 4,800,000 shares.
The former glassware manufacturer came into the healthcare industry in 1970. It develops glass and plastic drug containment as well as diagnostics systems for preclinical to commercial-stage clients.
Shares were down 19% to $17.05 on the first day of trading, and were at $19.35 at the opening bell Tuesday morning. In the company's F-1 filing, it estimated that the total addressable market was more than $11 billion, and includes pre-fillable syringes, drug delivery systems and molecular diagnostics. — Josh Sullivan
Post hoc analysis turns up encouraging survival numbers for AB Science's ALS study
AB Science's clinical trials for masitinib may be on hold, but that's not stopping the French biotech from touting new data from older studies.
In a post hoc analysis involving a select group of amyotrophic lateral sclerosis patients who got masitinib through compassionate use following the end of the Phase II/III AB10015 study, AB Science says adding masitinib to the standard riluzole treatment extended survival by 25 months. The median OS was 69 for those 50 patients, versus 44 months for patients who were treated with riluzole alone (p=0.037).
To see this result, the company focused on those with "mild or moderate ALS," meaning those who had not suffered a complete loss or severe impairment of ALSFRS-related functionality at the time they started masitinib.
Notably, no effect was observed for the overall group — either on survival or the original primary endpoint of improvement on the ALSFRS scale.
As part of a sprawling development program with a checkered track record, AB Science is planning a confirmatory Phase III study focusing on the mild to moderate group, pending the completion of its ongoing safety review. — Amber Tong
GenFleet partners with AI company Insilico
In a move that will bring together two sets of computational platforms to develop new oncology and immunology programs, GenFleet Therapeutics and Insilico Medicine are partnering up.
GenFleet will complement its R&D systems with Insilico's end-to-end drug discovery platform, which is powered by artificial intelligence. This will allow for the exploration of structure-activity relationship between target proteins and drug molecules, the company said.
In the press release, GenFleet co-founder Qiang Lu said:
GenFleet's portfolio strategy is heavily based on solid technical capabilities, and since its inception, GenFleet has been leveraging such top-notch capabilities world-wide. Through the integration of conventional biotech approaches with emerging technologies such as AI and computational biology, we expect that our R&D capability and efficacy will get a tremendous boost through optimization of target screening, molecular design, real world clinical research, among others. We are very excited to form a collaboration with such leading companies as Insilico, and we look forward to some 'game-changers' out of it.
Insilico's discovery engine Chemistry42 allows for the design of molecules with properties that don't exist in the known chemical space, and InClinico predicts clinical trial outcome.
CEO Alex Zhavoronkov praises GenFleet as "one of the most innovative biotechnology companies in China now working on unleashing the power of world-class artificial intelligence systems to discover and develop cutting-edge therapeutics." — Josh Sullivan
J&J mulling spinoff to diminish award for asbestos plaintiffs
J&J is looking to created a new business to offload liabilities from litigation stemming from a lawsuit connected to asbestos in its baby powder, Reuters reported Saturday.
The company could still abandon the plan. J&J is up against legal action from tens of thousands of patients who say that its baby powder and other talc products had asbestos and caused cancer. Women with ovarian cancer and others battling mesothelioma are among the plaintiffs in the case.
If J&J were to go forward with the breakout company, the potential payouts could be much smaller for plaintiffs, if they are to win in court. The company is considering using Texas' "divisive merger" law, which allows a company to split into two entities.
The company has a market value of $443 billion. The US Supreme Court turned away J&J's appeal of a Missouri court ruling that handed plaintiffs who alleged that the baby powder caused ovarian cancer $2 billion in June. — Josh Sullivan