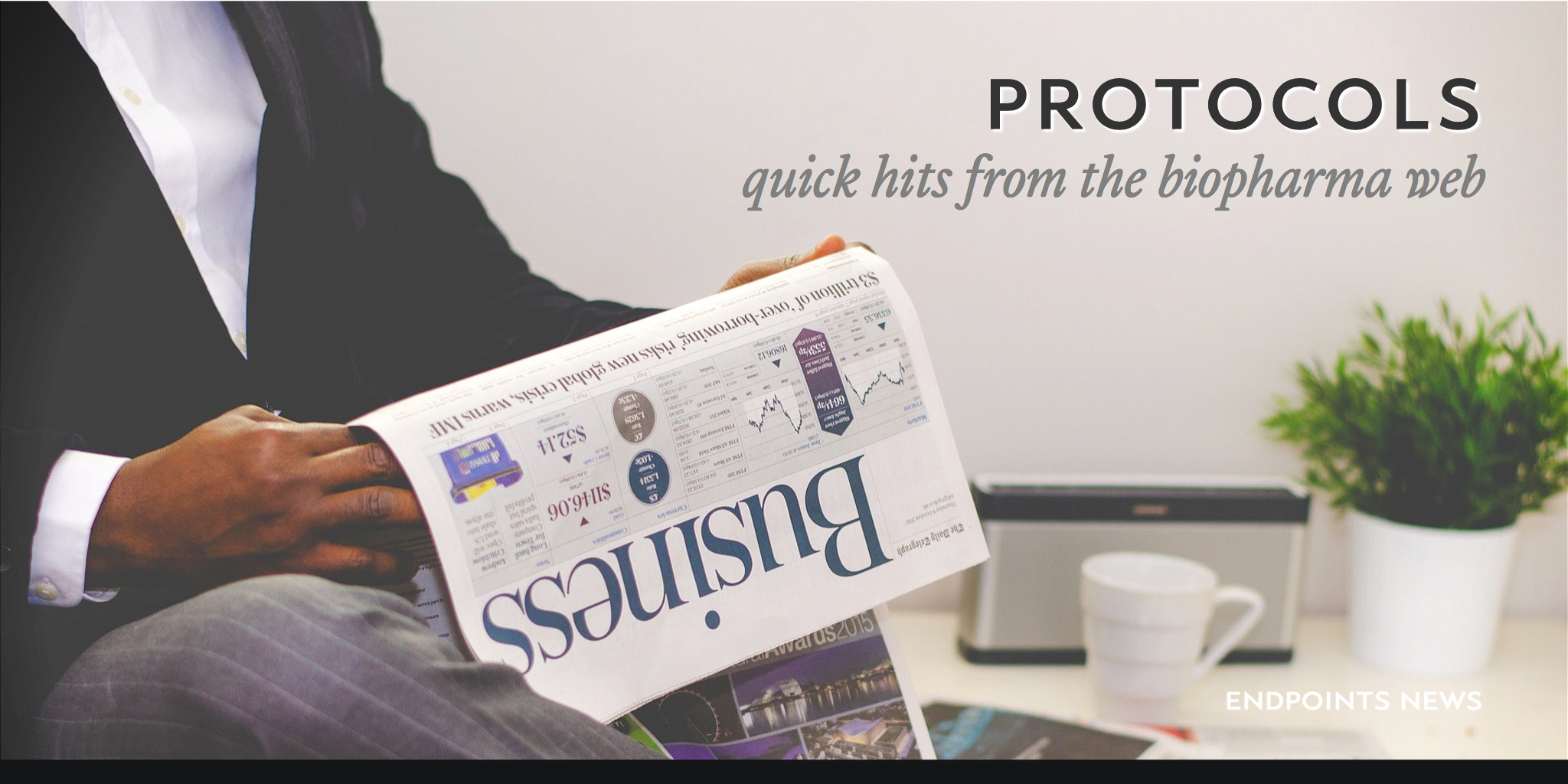 Rigel surges as FDA waives pan­el; Trou­bled En­do­cyte looks for come­back fol­low­ing $12M li­cens­ing deal; Seat­tle Ge­net­ics scores a 'break­through'
→ Shares of Rigel Ther­a­peu­tics $RIGL bound­ed up about 20% this morn­ing af­ter the biotech re­port­ed that the FDA has no plans to call an ex­pert pan­el to­geth­er to re­view fos­ta­ma­tinib in pa­tients with chron­ic or per­sis­tent im­mune throm­bo­cy­tope­nia. The FDA al­so has in­di­cat­ed that it ex­pects to hit its April 17, 2018, PDU­FA dead­line for a de­ci­sion. There are no guar­an­tees, of course, but that's all gen­er­al­ly con­sid­ered pos­i­tive.
→ Four months af­ter back-to-back set­backs forced En­do­cyte $ECYT to slash its staff and re­or­ga­nize, the lit­tle biotech is back with an in-li­cens­ing deal that it hopes will re­vive its for­tunes. The biotech spent $12 mil­lion up front to in-li­cense PS­MA-617, a ra­di­oli­gand ther­a­peu­tic for cas­tra­tion-re­sis­tant prostate can­cer, from ABX GmbH. En­do­cyte al­so hand­ed over 2 mil­lion shares.
→ Both­ell, WA-based Seat­tle Ge­net­ics $SGEN was boost­ed on the news that the FDA has hand­ed out its break­through ther­a­py des­ig­na­tion for Ad­cetris (bren­tux­imab ve­dotin) in com­bi­na­tion with chemother­a­py for the front­line treat­ment of pa­tients with ad­vanced clas­si­cal Hodgkin lym­phoma.
→ Seres Ther­a­peu­tics — which has had some con­sid­er­able trou­ble form­ing a good first im­pres­sion — stum­bled out of the gate this morn­ing, look­ing to high­light some pos­i­tive, dose-de­pen­dent re­sults from an ear­ly stage study of their mi­cro­bio­me ther­a­py SER-287 for ul­cer­a­tive col­i­tis. The orig­i­nal re­lease didn't quite get the da­ta right, and there was plen­ty of buzzing on Twit­ter about the role van­comycin may have played in gain­ing a re­sponse. Bot­tom line: the stock $MCRB was down a cou­ple of points in the tur­moil.