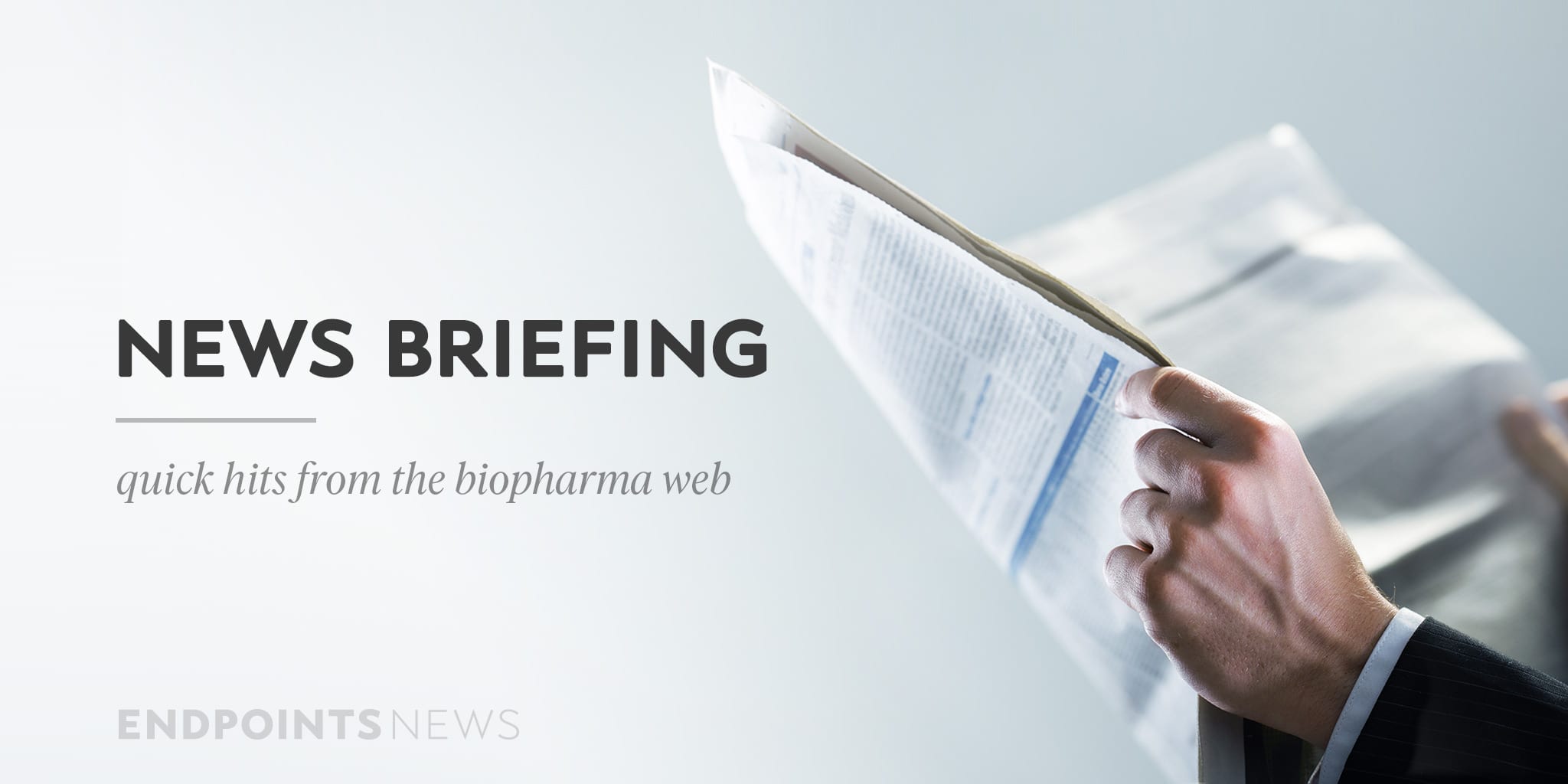 Rin­voq nabs new ap­proval in sec­ond-line UC; Sen­so­ri­on says its failed drug now works in sub­set analy­sis
Ab­b­Vie's Rin­voq racked up an­oth­er ap­proval late Wednes­day af­ter­noon.
The drug is now OK'd in adults with mod­er­ate­ly to se­vere­ly ac­tive ul­cer­a­tive col­i­tis who have had an in­ad­e­quate re­sponse or in­tol­er­ance to one or more TNF block­ers, Ab­b­Vie said in a press re­lease. It's the first ap­proval for the drug in gas­troen­terol­o­gy, the com­pa­ny added, with da­ta stem­ming from three Phase III stud­ies.
"There re­mains an un­met need for pa­tients with mod­er­ate­ly to se­vere­ly ac­tive UC, who suf­fer from de­bil­i­tat­ing symp­toms that are of­ten un­pre­dictable and bur­den­some," said Thomas Hud­son, Ab­b­Vie CSO. "With the ap­proval of Rin­voq as a new treat­ment op­tion, Ab­b­Vie con­tin­ues our lead­er­ship in ad­vanc­ing re­search that can help im­pact the lives of peo­ple liv­ing with ul­cer­a­tive col­i­tis."
Wednes­day's ap­proval comes a few months af­ter the agency slapped a new warn­ing on the drug af­ter Pfiz­er's Xel­janz saw in­creased side ef­fects, rel­e­gat­ing the drug to sec­ond-line use in rheuma­toid arthri­tis. The warn­ing came amid the back­drop of a larg­er safe­ty saga play­ing out for the en­tire JAK class of drugs. — Max Gel­man
Sen­so­ri­on claims vic­to­ry on ex­plorato­ry end­points af­ter PhII fail­ure
French biotech Sen­so­ri­on got ham­mered back in Jan­u­ary af­ter its on­ly clin­i­cal stage drug failed to meet the pri­ma­ry end­point in a Phase II study — los­ing 40% of its share val­ue af­ter the news was an­nounced about its lead drug SENS-401, a treat­ment of sud­den sen­sorineur­al hear­ing loss (SSNHL).
To­day, the biotech says it has some more da­ta. And this time, it says that they found some sta­tis­ti­cal­ly sig­nif­i­cant treat­ment ef­fects in spe­cif­ic pop­u­la­tions af­ter they re­viewed ex­plorato­ry end­points. Those in­clude pa­tients suf­fer­ing from pro­found hear­ing loss treat­ed with cor­ti­cos­teroids see­ing an im­prove­ment of 19-26 dB from base­line com­pared to place­bo.
Ex­plorato­ry end­points, how­ev­er, are gen­er­al­ly con­sid­ered far less con­clu­sive than end­points that were set ahead of time, and are gen­er­al­ly used on­ly to de­sign fu­ture tri­als, rather than to of­fer de­fin­i­tive an­swers on ef­fi­ca­cy.
In­vestors re­spond­ed fa­vor­ably to the new de­vel­op­ment, ini­tial­ly sky­rock­et­ing the stock up over 43% be­fore sta­bi­liz­ing at around a 20% in­crease.
The drug is still in play in a col­lab­o­ra­tion on hear­ing preser­va­tion fol­low­ing cochlear im­plants. Sen­so­ri­on and part­ner Cochlear Lim­it­ed are mov­ing for­ward with a tri­al and have sub­mit­ted tri­al de­sign plans to reg­u­la­tors in Aus­tralia and France. — Paul Schloess­er