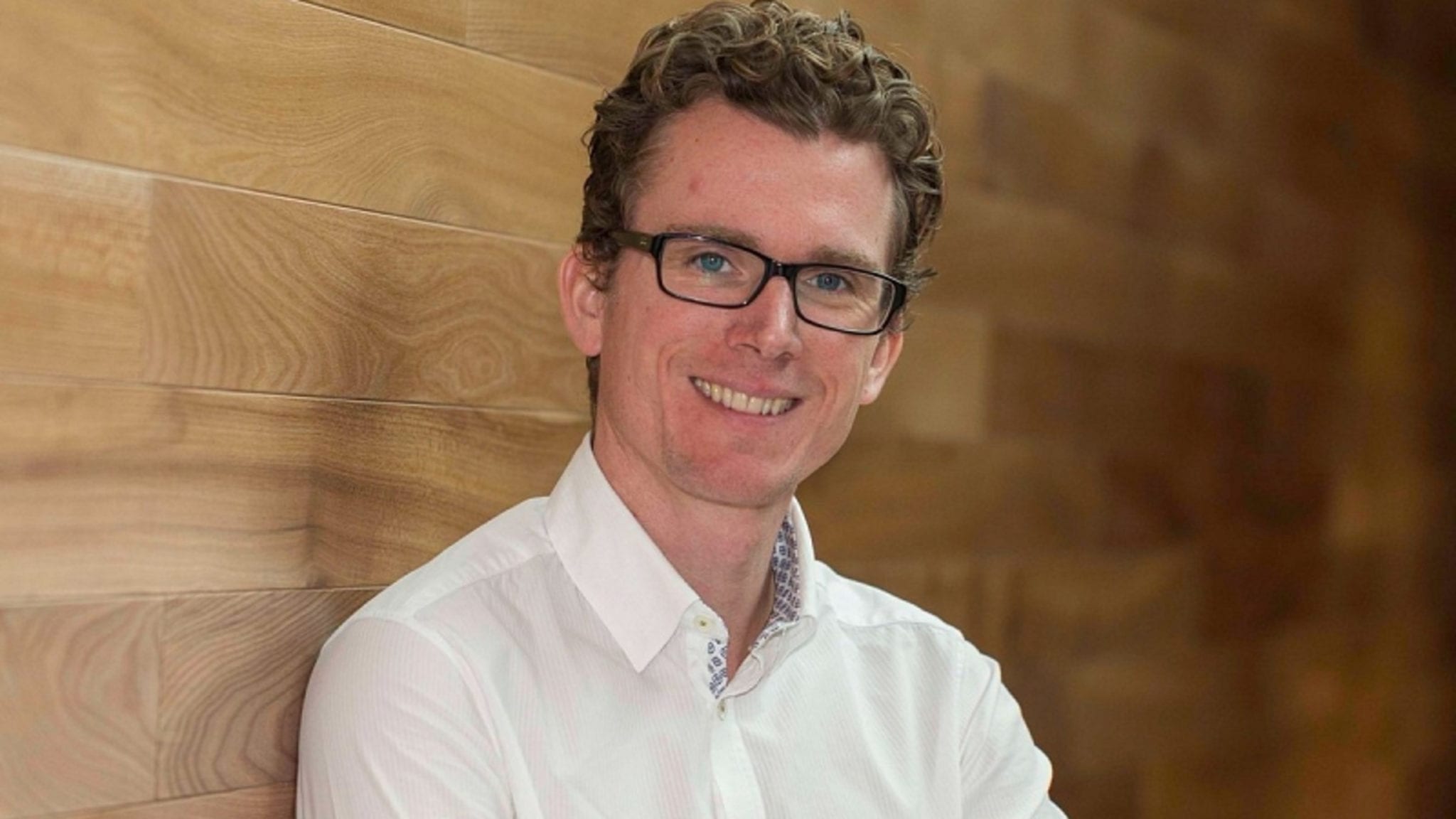 Sebastian Nijman (file photo)
Roche looks to ge­net­ic mod­i­fiers for new drug tar­gets, team­ing up with Dutch biotech in $375M deal
Roche is gam­bling on a new way of dis­cov­er­ing drug tar­gets and, ul­ti­mate­ly, promis­ing to in­fuse more than $375 mil­lion in­to a small biotech if all goes well.
A spin­out of the Nether­lands Can­cer In­sti­tute and Ox­ford Uni­ver­si­ty, Scenic Biotech set out to pi­o­neer a field that's gain­ing some trac­tion among top VCs in the US: to har­ness the nat­ur­al pro­tect­ing pow­ers of ge­net­ic mod­i­fiers — spe­cif­ic genes that sup­press a dis­ease phe­no­type.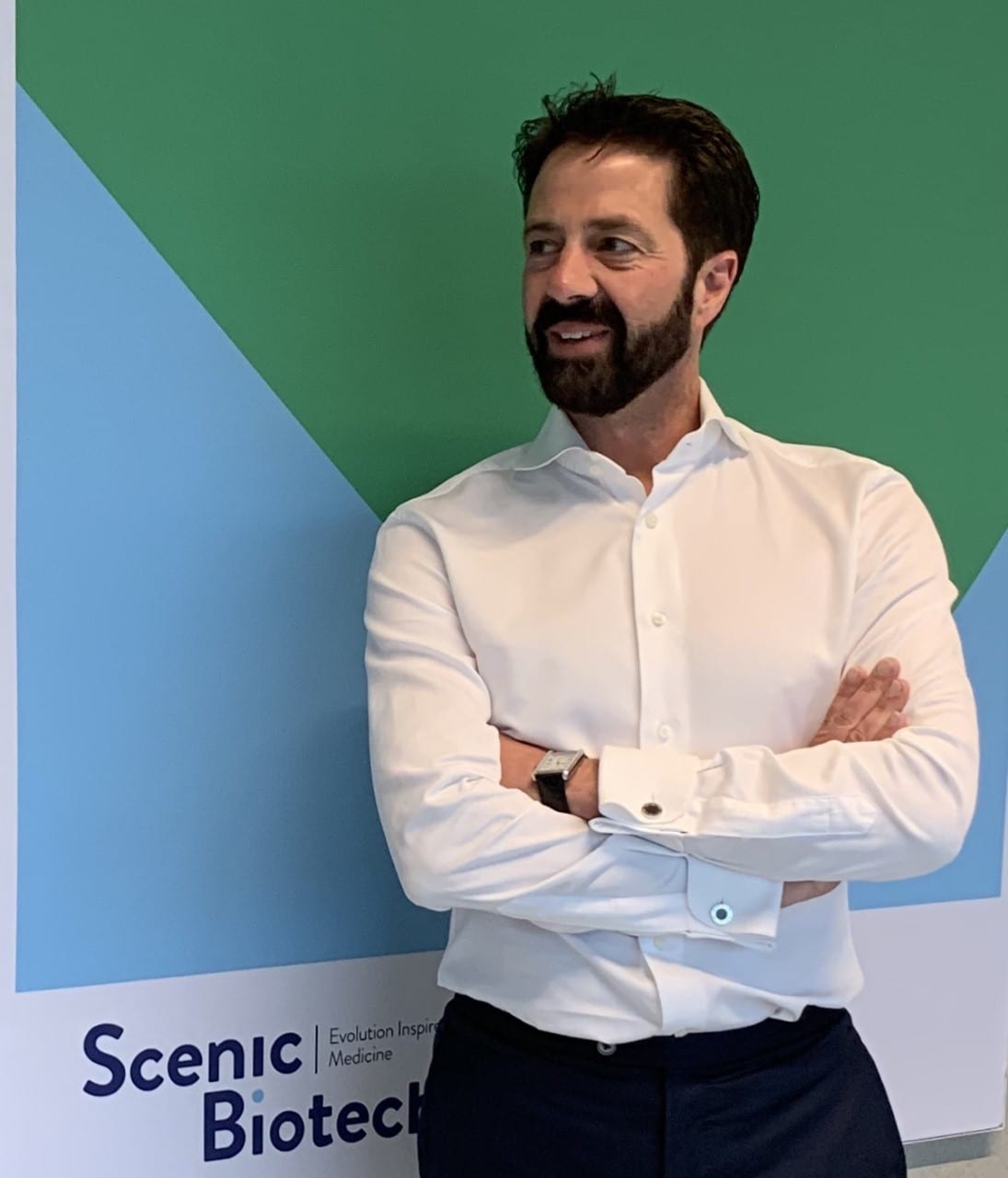 Os­car Ize­boud
Af­ter each get­ting a PhD from the pres­ti­gious Dutch re­search cen­ter and spend­ing time in the Boston/Cam­bridge biotech hub, Thi­jn Brum­melkamp and Se­bas­t­ian Ni­j­man built their func­tion­al ge­nomics plat­form and named it Cell-Seq. The tech al­lows sci­en­tists to sift through all 20,000 genes in hap­loid cells (which have on­ly one set of chro­mo­somes), iden­ti­fy the genes that mod­i­fy a giv­en dis­ease, and cre­ate a li­brary of maps pin­point­ing them.
"There have been oth­er mod­i­fiers dis­cov­ered but these have most­ly been dis­cov­ered by serendip­i­ty," Ni­j­man, who's al­so the CSO, told End­points News. "What we are now do­ing is do­ing this sys­tem­at­i­cal­ly."
Os­car Ize­boud, a for­mer banker who was re­cruit­ed to be CEO this Ju­ly, put it this way: "It's a very fast way to find a nee­dle in a haystack."
Once they find it, the strat­e­gy is to then find gene prod­ucts — pro­teins — that can be tar­get­ed with small mol­e­cule drugs or an­ti­bod­ies. In most cas­es they would be en­zymes, such as QPCTL, which Scenic be­lieves is a drug­gable mod­i­fi­er of the CD47 check­point.
The oth­er in­ter­nal ef­forts have main­ly fo­cused on rare in­her­it­ed meta­bol­ic dis­or­ders, where Ni­j­man and Ize­boud be­lieve the 20-peo­ple-and-grow­ing team can han­dle the clin­i­cal work.
Their new part­ners at Genen­tech are in­ter­est­ed in an area that Scenic has not gone in­to. In ad­di­tion to the undis­closed up­front, the deal cov­ers tar­get se­lec­tion fees as well as mile­stones and roy­al­ties.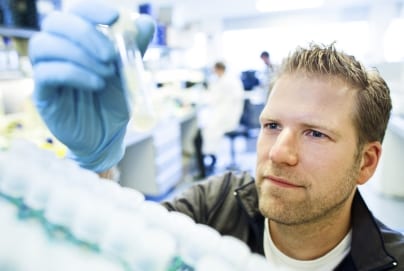 Thi­jn Brum­melkamp
Scenic, though, isn't the on­ly start­up claim­ing to have the nec­es­sary tools to un­pack ge­net­ic mod­i­fiers — an idea that's cen­tral to the mys­ti­fy­ing no­tion that peo­ple born in­to the same fam­i­ly, with the same genes, don't al­ways have the same dis­ease.
San Fran­cis­co-based Maze Ther­a­peu­tics launched last year with $191 mil­lion from a syn­di­cate led by ARCH and Third Rock, boast­ing a sim­i­lar ge­net­ics plat­form de­signed to un­earth new tar­gets. Nes­san Birm­ing­ham's Triplet Ther­a­peu­tics, mean­while, is fo­cused on the DNA lev­el, lever­ag­ing an­ti­sense oligonu­cleotides to hit the DNA dam­age re­sponse path­way.
In com­par­i­son Scenic's be­gin­ning was much more hum­ble, rais­ing €6.5 mil­lion from Eu­ro­pean firms Bio­Gen­er­a­tion Ven­tures and INKEF Cap­i­tal, with some sup­port from the uni­ver­si­ty-af­fil­i­at­ed Ox­ford Sci­ences In­no­va­tion and lat­er the Dutch gov­ern­ment.
But it's not stop­ping Ni­j­man from dream­ing big.
Aside from the big Roche col­lab­o­ra­tion, he al­so has in his cor­ner sea­soned drug such as GSK vet Chas Boun­tra and cell ther­a­py ex­pert Ton Schu­mach­er, who's just em­barked on his own new ven­ture with Arie Bellde­grun and David Chang. If any­thing, the buzz that ri­vals are gen­er­at­ing is wel­come.
"Peo­ple are start­ing to re­al­ize and wake up to the fact that this is now pos­si­ble," Ni­j­man said. "We can now go af­ter this type of drug tar­get."