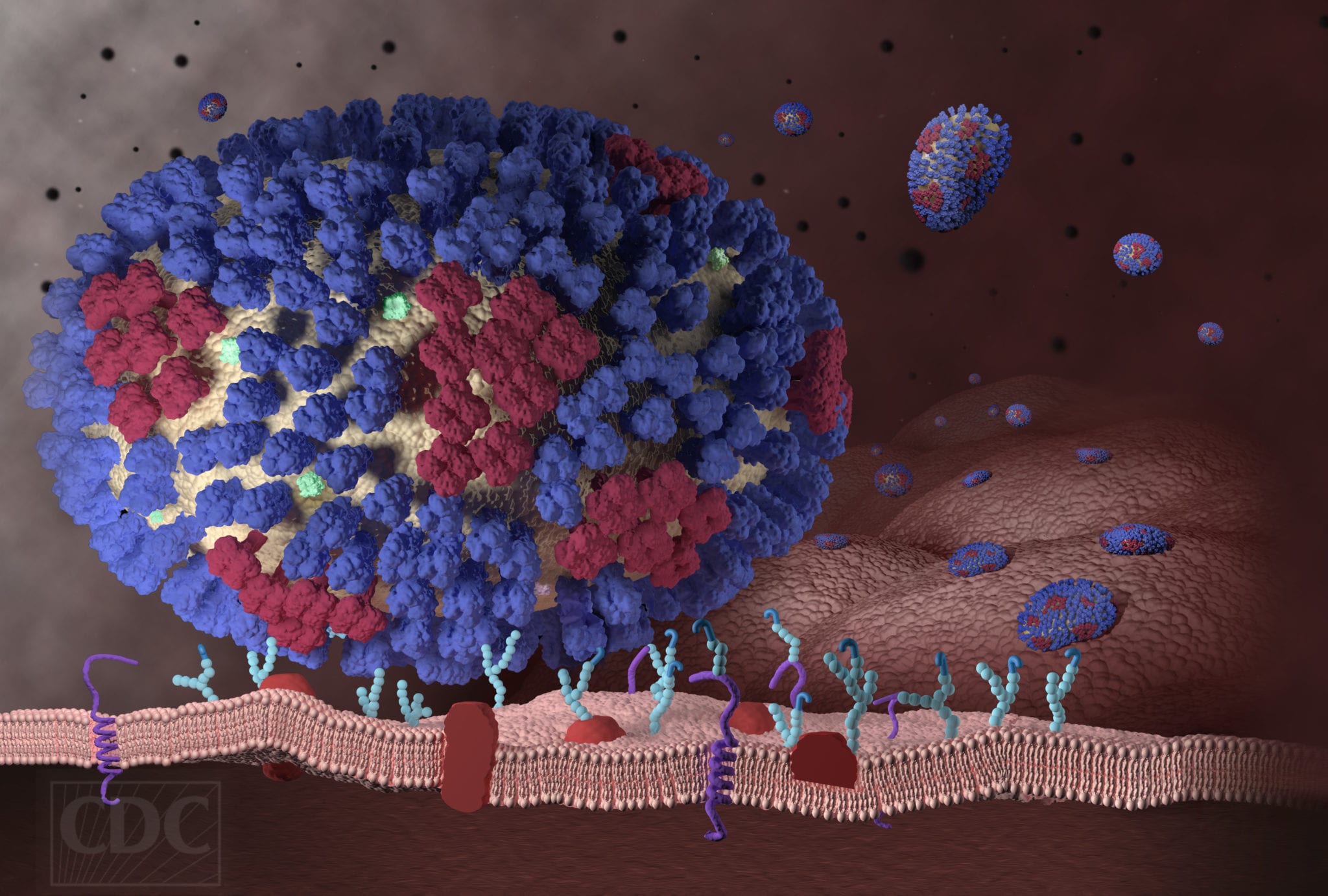 Roche tacks on an­oth­er Xofluza in­di­ca­tion as flu sea­son meets pan­dem­ic
Xofluza was her­ald­ed as the first new flu drug in 20 years when it got the FDA OK back in 2018. But even so, Roche saw tough com­pe­ti­tion from cheap­er Tam­i­flu gener­ics that ap­peared to be near­ly as — if not just as — ef­fec­tive.
Now, the phar­ma says the drug al­so can be used to pre­vent in­fluen­za af­ter ex­po­sure, snag­ging a new ap­proval and adding to Xofluza's ap­peal as flu sea­son meets the pan­dem­ic.
"With to­day's ap­proval, Xofluza is now avail­able as the first sin­gle-dose, post-ex­po­sure pre­ven­tive treat­ment for in­fluen­za," Genen­tech CMO and head of glob­al prod­uct de­vel­op­ment Levi Gar­raway said in a state­ment.
In the Phase III BLOCK­STONE study con­duct­ed in Japan, Xofluza was eval­u­at­ed against a place­bo as a pre­ven­ta­tive treat­ment for adults and chil­dren over 12 who were liv­ing in the same house­hold as some­one with the flu. Par­tic­i­pants were re­quired to have lived with that flu-in­fect­ed house­hold mem­ber for more than 48 hours be­fore re­ceiv­ing ei­ther the treat­ment or place­bo. And those with the flu had to have an on­set of symp­toms of less than 48 hours. Re­sults showed that 1% of those in the treat­ment arm end­ed up con­tract­ing the flu, com­pared to 13% in the place­bo group, Roche said.
The most com­mon side ef­fects in­clud­ed di­ar­rhea (3%), bron­chi­tis (3%), nau­sea (2%), si­nusi­tis (2%) and headache (1%).
Roche li­censed Xofluza from Sh­iono­gi, which holds the rights in Japan and Tai­wan. Its 2018 ap­proval was much-need­ed for Roche, whose Tam­i­flu was bat­tered by cheap­er gener­ics. Like Tam­i­flu, Xofluza re­duced flu symp­toms, but did not cure the ill­ness. The com­pa­ny tout­ed sin­gle-dose Xofluza's con­ve­nience com­pared to Tam­i­flu, which re­quires 10 dos­es over 5 days. But with sim­i­lar ef­fi­ca­cy da­ta, some con­sumers opt­ed for the cheap­er price tag on Tam­i­flu gener­ics.
And last year, a study in Na­ture con­firmed that Xofluza was linked to spe­cif­ic mu­ta­tions with re­duced sus­cep­ti­bil­i­ty. "In a worst case sce­nario, these mu­ta­tions could ren­der the drug en­tire­ly use­less," An­drew Pekosz, a mol­e­c­u­lar bi­ol­o­gist at Johns Hop­kins who was not in­volved in the study, told End­points News last No­vem­ber. "They haven't yet, and it's not clear why that's been the case."
Last Oc­to­ber, Roche ex­pand­ed Xofluza's la­bel to in­clude those at high risk of de­vel­op­ing flu-re­lat­ed com­pli­ca­tions. It's al­so ap­proved in the US and abroad for the treat­ment of in­fluen­za types A and B, and in the US for acute, un­com­pli­cat­ed in­fluen­za in those 12 and old­er.
Next up, Roche is seek­ing po­ten­tial ap­proval for acute un­com­pli­cat­ed in­fluen­za in chil­dren from 1 to 12 years old, and for pre­ven­tion for pa­tients in the same age group who have been ex­posed to in­fluen­za.