Roche ties a $387M knot with Warp Dri­ve Bio in col­lab­o­ra­tion spot­light­ing new class­es of an­tibi­otics
Four years af­ter Roche sig­naled its re­turn to the an­tibi­otics field, with mixed re­sults, the phar­ma gi­ant is turn­ing to the ge­nom­ic draw­ing board at Warp Dri­ve Bio to see if it can use the biotech's tech plat­form to hunt down some com­plete­ly new class­es of an­tibi­otics.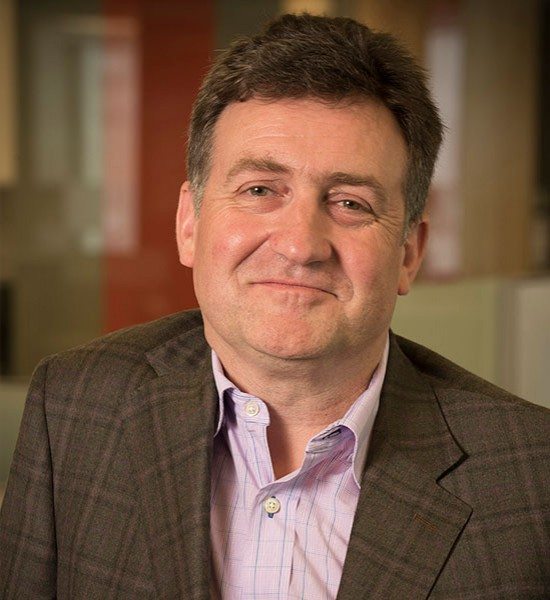 Lau­rence Reid
The deal with Roche's big pRED or­ga­ni­za­tion in Basel — un­der John Reed — comes with an up­front and pre­clin­i­cal mile­stones of $87 mil­lion, with an­oth­er $300 mil­lion on the line for the rest of the de­vel­op­ment and po­ten­tial sales mile­stones un­der the deal.
In re­turn Warp Dri­ve will do for Roche what it's been do­ing for Sanofi and oth­er big part­ners, us­ing a plat­form tech orig­i­nal­ly de­vised by Har­vard sci­en­tist and se­r­i­al biotech en­tre­pre­neur Greg Ver­dine in search­ing for clues pro­duced by Moth­er Na­ture to come up with new breeds of an­tibi­otics that can com­bat the in­creas­ing­ly drug-re­sis­tant tar­gets they're go­ing af­ter.
"The work with Roche is re­al­ly fo­cused on dis­cov­er­ing tru­ly nov­el class­es of an­tibi­otics," says Lau­rence Reid, who took Ver­dine's place as CEO a cou­ple of years ago. And that hasn't been done in 30 years, since dap­to­mycin was dis­cov­ered and de­vel­oped.
The genome min­ing plat­form at Warp Dri­ve "in­cludes a ge­nom­ic data­base of se­quences of bac­te­ria that live in the soil," says Reid. Us­ing bioin­for­mat­ics tech, they can "search in se­quences for sig­na­tures of genes that en­code the biosyn­thet­ic ma­chin­ery for nov­el com­pounds."
"We hunt for clus­ters that we pre­dict will en­code nov­el com­pounds," he adds, search­ing for po­ten­tial an­tibi­otics and then mod­i­fy­ing them. The hunt is on for new mech­a­nisms of ac­tion and new chem­i­cal struc­tures against known tar­gets.
Roche and vir­tu­al­ly every oth­er Big Phar­ma play­er once ac­tive in an­tibi­otics aban­doned the field years ago, turned off by the thin mar­gins and poor fi­nan­cial prospects for a niche now dom­i­nat­ed by cheap gener­ics. A va­ri­ety of small biotechs have been field­ing non-in­fe­ri­or an­tibi­otics that can step in for drug-re­sis­tant cas­es, and as the cur­rent crop grad­u­al­ly plays out with ever-weak­en­ing re­sults, the prospect that nov­el an­tibi­otics can come along could prove much more at­trac­tive for ma­jor de­vel­op­ers.
Roche should have plen­ty of time to see those eco­nom­ics work out in this dis­cov­ery deal.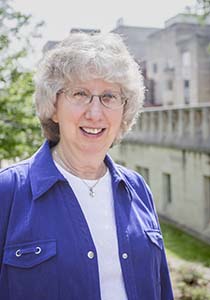 Karen Bush, In­di­ana Uni­ver­si­ty
It's no easy quest. The phar­ma gi­ant's pRED R&D group — as dis­tinct from the gRED arm at Genen­tech — jumped back in­to an­tibi­otics with a col­lab­o­ra­tion with Polyphor, but dropped it two years lat­er. Last April, Polyphor nailed down a $40 mil­lion round to fund late-stage work on Murepavadin (POL7080), an an­tibi­ot­ic aimed at guard­ing against in­fec­tions in the air­ways of cys­tic fi­bro­sis pa­tients.
Said In­di­ana Uni­ver­si­ty Pro­fes­sor Karen Bush:
With the in­no­v­a­tive plat­form de­vel­oped by

Warp

Dri­ve, there is the po­ten­tial to dis­cov­er nov­el nat­ur­al prod­uct an­tibi­otics, his­tor­i­cal­ly hid­den with­in mi­crobes. These pre­vi­ous­ly un­tapped an­tibi­ot­ic class­es may play a key role in the fu­ture strat­e­gy to com­bat an­timi­cro­bial re­sis­tance.