Roche's So­phie Ko­rnows­ki joins Chris Viehbach­er at Gur­net Point; FDA will give Roche's ground­break­ing flu drug speedy re­view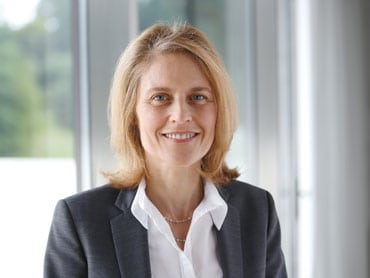 So­phie Ko­rnows­ki
→ We now know where So­phie Ko­rnows­ki is head­ed. The top deal­mak­ing ex­ec at Roche left re­cent­ly, leav­ing James Sabry with a chance to move up to the ex­ec­u­tive com­mit­tee as he com­bines the busi­ness teams at Roche and its big sub­sidiary Genen­tech. Now we've learned that Ko­rnows­ki is join­ing ex-Sanofi CEO Chris Viehbach­er at Gur­net Point Cap­i­tal. She'll now con­cen­trate on build­ing up the port­fo­lio with Ernesto Bertarel­li's in­vest­ment mon­ey.
→ Genen­tech says it's with­in 6 months of gain­ing a po­ten­tial ac­cel­er­at­ed ap­proval for its flu drug balox­avir mar­box­il, which its par­ent com­pa­ny Roche boasts would be the first new mech­a­nism ac­tion de­ployed against flu in the past 20 years.
The FDA set a Christ­mas eve dead­line on their de­ci­sion, stamp­ing the ap­pli­ca­tion with a De­cem­ber 24 PDU­FA date. Re­searchers say that "balox­avir mar­box­il is de­signed to in­hib­it the cap-de­pen­dent en­donu­cle­ase pro­tein with­in the flu virus, which is es­sen­tial for vi­ral repli­ca­tion."
"Balox­avir mar­box­il has been shown in clin­i­cal tri­als to de­crease the du­ra­tion of symp­toms with one dose, and demon­strat­ed a sig­nif­i­cant re­duc­tion in vi­ral shed­ding in just one day," said CMO San­dra Horn­ing in a state­ment.
→ CStone Phar­ma­ceu­ti­cals has nailed rights to de­vel­op and sell Agios' IDH1 drug ivosi­denib for Chi­na and sur­round­ing mar­kets. CStone paid $12 mil­lion up­front for the deal, with an­oth­er $412 mil­lion in mile­stones on the ta­ble. Agios $AGIO CEO David Schenkein not­ed: "In ad­di­tion to the clin­i­cal de­vel­op­ment ac­tiv­i­ties that CStone will be lead­ing, we al­so have the op­por­tu­ni­ty to lever­age CStone's net­work to ex­pand our on­go­ing and fu­ture glob­al clin­i­cal tri­als of ivosi­denib in­to Greater Chi­na."
→ Sol­id Bio's $SLDB short, tur­bu­lent run now in­cludes the quick de­par­ture of its pres­i­dent and co-founder, Gi­lad Hay­eem, who's re­signed to"pur­sue oth­er op­por­tu­ni­ties." The biotech launched a quick and suc­cess­ful IPO be­fore get­ting hit with a clin­i­cal hold, which was re­cent­ly lift­ed.