Rock­well's CEO re­fus­es to be fired, kick­ing up brawl with board that halts the com­pa­ny's stock
There's an episode of Se­in­feld that ran in the late 90s in which George Costan­za tries — un­suc­cess­ful­ly — to break up with his girl­friend Mau­ra. "I refuse to give up on this re­la­tion­ship," she says. "It's like… launch­ing mis­siles from a sub­ma­rine. Both of us have to turn our keys." When George urges her to "turn her key," Mau­ra re­spect­ful­ly de­clines.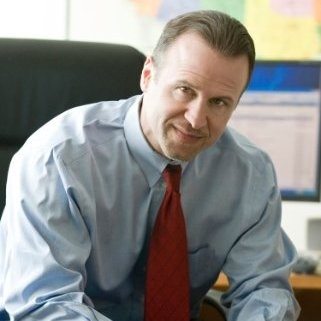 Robert Chioi­ni
The same sce­nario is play­ing out to­day at a mid-sized biotech just out­side of De­troit. Rock­well Med­ical's board has vot­ed to fire its CEO Robert Chioi­ni. But the CEO won't turn his key. He's… un­fired him­self, al­leg­ing that Rock­well Med­ical's board mem­bers may have vi­o­lat­ed fed­er­al se­cu­ri­ties laws by vot­ing him out. That's be­cause the pur­pose of this par­tic­u­lar meet­ing was to dis­cuss al­le­ga­tions of breach­es of fidu­cia­ry du­ties, not to vote on fir­ing the CEO.
"As that ac­tion was not the pur­pose of the spe­cial meet­ing, the ter­mi­na­tion of the CEO, in the opin­ion of the non-con­flict­ed in­de­pen­dent di­rec­tors, was not ef­fec­tive," writes Chioi­ni in a let­ter to share­hold­ers.
If that wasn't enough, Rock­well Med­ical al­so fired its CFO Thomas Kle­ma, who they said was col­lud­ing with the CEO. But that's OK, be­cause Chioi­ni al­so re­ject­ed that de­ci­sion, un­fir­ing Kle­ma short­ly af­ter via a let­ter to share­hold­ers.
"The chair­man of board is­sued a sec­ond con­flict­ing 8K this morn­ing," Chioi­ni wrote. "There­in is ref­er­enced a board meet­ing in which it is as­sert­ed that the CFO, Thomas Kle­ma, was ter­mi­nat­ed. I have no in­for­ma­tion to sug­gest the gov­er­nance re­quire­ments to call such a meet­ing were fol­lowed. The same 8K states that the board cre­at­ed a Spe­cial Tran­si­tion Com­mit­tee com­prised of Ben­jamin Wolin, Lisa Coller­an, and John Coop­er, to pro­vide board-lev­el over­sight of the com­pa­ny's strate­gic di­rec­tion and day-to-day op­er­a­tions dur­ing the com­pa­ny's tran­si­tion. I have no in­for­ma­tion to sug­gest that the gov­er­nance re­quire­ments for the cre­ation of such a com­mit­tee were fol­lowed."
This bizarre sto­ry is par­tic­u­lar­ly in­ter­est­ing in light of Chioi­ni's salary — $850,000 an­nu­al­ly for the past three years, with to­tal com­pen­sa­tion top­ping $12 mil­lion. That's pret­ty de­cent for a com­pa­ny that hasn't scored any com­mer­cial sales for two prod­ucts it won FDA ap­proval for in 2014 and 2015, as not­ed by STAT colum­nist Adam Feuer­stein yes­ter­day.
The com­pa­ny's stock $RMTI has been halt­ed due to the dra­ma.
Rock­well Med­ical's sit­u­a­tion re­minds us of an­oth­er biotech duk­ing it out with its ex-CEO. Arc­turus Ther­a­peu­tics has been in a very pub­lic bat­tle with its for­mer chief Joe Payne, who's been work­ing hard to un­do the work of its board. It will be in­ter­est­ing to see if these ex-CEOs can el­bow their way back in­to board rooms in the com­ing months.