Run­ning out of cash and kicked out of its HQ by the land­lord, Pixar­Bio hun­kers down and slash­es staff
A year ago Pixar­Bio re­verse merged its way on­to the pub­lic mar­kets, promis­ing to raise tens of mil­lions in cash as it led the way on de­vel­op­ment of a pain ther­a­py that could re­place mor­phine. The com­pa­ny con­fi­dent­ly pre­dict­ed an ap­proval and mar­ket launch in 2018, boast­ing of tech­nol­o­gy that came out of the lab of MIT pro­fes­sor Bob Langer.
And it's been down­hill ever since.
In a mid-June SEC fil­ing, the biotech says it was forced to give up its leased prop­er­ty in Mass­a­chu­setts, in­clud­ing its head­quar­ters in Med­ford, laid off more than half of its staff as it bled cash and grap­pled with an SEC fraud in­ves­ti­ga­tion, deny­ing any wrong­do­ing. Its staff has been re­duced from 27 to 10 in the first 6 months of this year.
In the mean­time, its shares $PXRB — an OTC stock — are trad­ing at around 29 cents.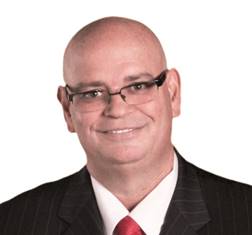 Frank Reynolds
Pixar­Bio, helmed by CEO Frank Reynolds, says it got in­to a scrap with their land­lord on the Med­ford lease af­ter a late pay­ment. So now, in place of that month­ly $23,341 rent pay­ment, they are pay­ing $3,003 for a new, small­er of­fice in Salem, NH.
Then there's the SEC probe:
Pur­suant to SEC sub­poe­nas re­lat­ed to the in­ves­ti­ga­tion of the Com­pa­ny, sev­er­al peo­ple have giv­en tes­ti­mo­ny and we have pro­duced sub­stan­tial doc­u­ments to the SEC. We have co­op­er­at­ed with the SEC. The Com­pa­ny and all of the di­rec­tors and/or of­fi­cers de­ny all al­le­ga­tions of wrong­do­ing. Al­though there can be no as­sur­ance that such in­ves­ti­ga­tion shall be re­solved suc­cess­ful­ly, the Com­pa­ny is op­ti­mistic that the in­ves­ti­ga­tion shall be re­solved suc­cess­ful­ly.
In the mean­time, Reynolds and his fam­i­ly have been lend­ing mon­ey to the com­pa­ny in ex­change for promis­so­ry notes to­tal­ing more than $250,000. That's sub­stan­tial­ly more than the com­pa­ny had in the bank when it filed its 8-K.
Our cash on hand on April 30, 2017 was $71,800. Our cur­rent av­er­age month­ly cash burn rate is ap­prox­i­mate­ly $450,000.
Back in Jan­u­ary Reynolds an­nounced that the com­pa­ny had with­drawn its of­fer to buy In­Vi­vo Ther­a­peu­tics — which he once ran — "for rea­sons re­lat­ed to man­age­ment cred­i­bil­i­ty and com­pe­tence, cor­po­rate gov­er­nance and IP con­trol." It linked to a 4-page let­ter out­lin­ing a list of griev­ances against In­Vi­vo, which had ear­li­er sued him.
---
UP­DATE 4:13pm — In re­sponse to this ar­ti­cle, Reynolds sent this email to End­points News:
It ap­pears that you were in­flu­enced by false state­ments in an er­ro­neous ar­ti­cle in yes­ter­day's Boston Busi­ness Jour­nal by Max Sten­dahl. You have the same er­ro­neous mes­sage that Pixar­Bio left Mass­a­chu­setts and we're some­how head­ing "down­hill". My team in Cam­bridge was shocked to read it. We re­main in Cam­bridge, MA and on tar­get for FDA ap­proval in 2019.

Pixar­Bio re­mains in Cam­bridge, MA where we have labs, of­fices and a vi­var­i­um. I have been in Cam­bridge since the end of my for­mal ed­u­ca­tion at MIT and Har­vard in 2005-2006. We con­tin­ue to raise cash from our very loy­al in­vestors.

I found­ed Pixar­Bio in Salem NH in Au­gust 2013, be­cause I'm dis­abled af­ter be­ing par­a­lyzed in 1992. I need to work from home so we have our HQ at my home. As a dis­abled work­er I nev­er miss a day of work but it re­quires a wide range of adap­tive tech­nolo­gies to keep me work­ing 18-20 hour days, 7 days per week. The best place for me to op­ti­mize my work is in Salem NH so we moved back to where we found­ed the com­pa­ny.

We're cer­tain­ly not run­ning any­where. I in­vent and patent my own Neu­ro-tech­nolo­gies, then fund them my­self.

The BBJ re­porter Max Sten­dahl spoke with me and I con­firmed with Max twice that Pixar­Bio re­mains in Cam­bridge, MA yet Max ig­nored the truth, so he clear­ly has an agen­da against Pixar­Bio. Max wrote that I've been ac­cused of Fraud and that is a false state­ment and Max was not wise to write such a bold false state­ment. As a CEO/CFO/CSO I'm a straight shoot­er in Phar­ma so I may ruf­fle feath­ers out-in­vent­ing all of my com­peti­tors but I al­ways get the job done.

In Ju­ly 2016 Pixar­Bio an­nounced our Rib­bon cut­ting on our of­fices in Fort Lee NJ, so we can be close to our man­u­fac­tur­ing part­ner. We an­nounced Jan 2, 2017 that we out­sourced man­u­fac­tur­ing to the glob­al man­u­fac­tur­ing leader for drug de­liv­ery sys­tems so we were cut­ting peo­ple and over­head. Clos­ing of Med­ford should not sur­prise any­one as it was wide­ly re­port­ed by me in the press. I in­vest­ed over $10,000,000.00 of my own cash in­to Pixar­Bio and al­though not in hu­mans yet, we have over 40 pre-clin­i­cal stud­ies where our pain treat­ment treats pain with every dose.

We have re­searched and de­vel­oped a tru­ly rev­o­lu­tion­ary pain treat­ment called Neu­roRe­lease. We sim­ply take a pill Car­ba­mazepine that is FDA ap­proved for PAIN, and we re­for­mu­late it for lo­cal de­po in­jec­tion to treat PAIN. As a 505(B)(2) we have less than one year clin­i­cal stud­ies.

We have sub­mit­ted a sem­i­nal pa­per to a peer re­view jour­nals this week for pub­lish­ing this fall 2017. Our re­searchers on the pa­per in­clude our sci­en­tif­ic ad­vi­so­ry board mem­bers from Sloan-Ket­ter­ing and NY Pres­by­ter­ian- Cor­nell Weill.

Pixar­Bio's Neu­roRe­lease re­mains the on­ly non-opi­ate en­gag­ing that FDA that can re­place opi­ates like mor­phine in hos­pi­tals and re­move ad­dic­tion from the clin­ic. This week our on­ly com­peti­tor Paci­ra Phar­ma­ceu­ti­cals re­port­ed flat sales quar­ter over quar­ter, and they have re­port­ed tox­ic prob­lems with their drug Ex­par­el.

We've en­joyed the en­gage­ment with the SEC. I have an ex­cel­lent SEC com­pli­ance ed­u­ca­tion and SEC com­pli­ance ex­pe­ri­ence so we've all learned a lot about fu­ture SEC com­pli­ance to en­sure we'll avoid fu­ture re­views. We have nev­er been ac­cused of Fraud as Max stat­ed, so we were shocked to read it but we'll wrap up the SEC re­view and move for­ward to­ward FDA ap­proval.

In re­gards to In­Vi­vo lit­i­ga­tion, I'm 11-0 against In­Vi­vo Ther­a­peu­tics in court since 2013, they will nev­er es­cape jus­tice. I in­vent­ed the Neu­roScaf­fold for spinal cord in­jury, it was not in­vent­ed at MIT and I've filed over 140 patents cov­er­ing my Neu­ro­log­i­cal treat­ments such as the Neu­roScaf­fold for spinal cord in­jury and Neu­roRe­lease pain treat­ment drugs. I've in­vent­ed in my own Cam­bridge, MA labs since 2005 not at MIT.