Over the past few years Flagship Pioneering has gambled hundreds of millions of dollars on some of the most intriguing bets in big science, recruiting some big names in biopharma to steer these ventures forward. And now Flagship chief Noubar Afeyan and his team are looking for more than $500 million more to double down on that strategy.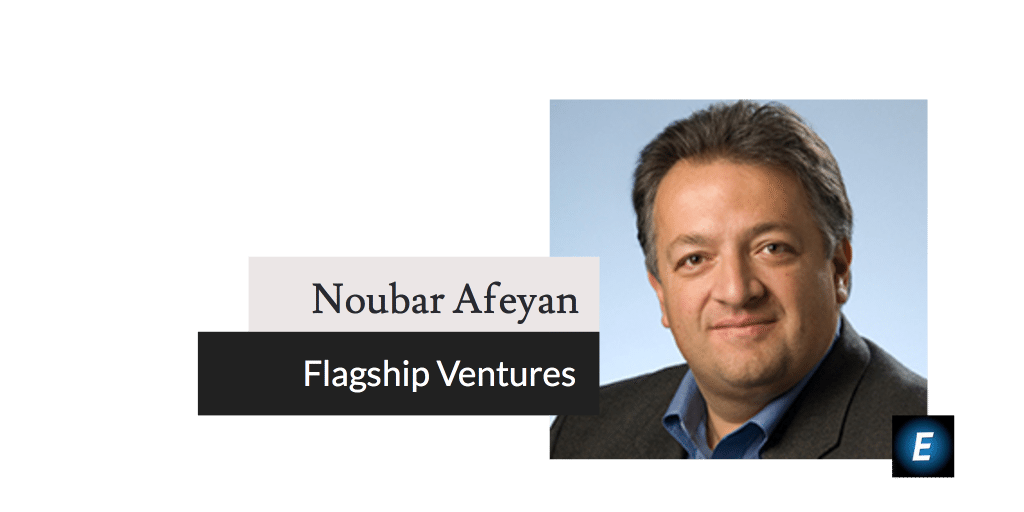 ---
Flagship posted an SEC filing that has pencilled in a $500 million goal for Fund VI, but that's likely the threshold figure they'll shoot to surpass to underscore their investors' appetite for new technology in drug development.
Fund V, after all, closed at $585 million, with a subsequent $285 million special fund set up to pursue a more mature set of biotech companies. With this new fund, Flagship will be looking to push its total for funds under management past $2.25 billion.
On Monday, Flagship also unveiled one of its stealth operations. Kaleido Biosciences emerged after 2 years of quiet ramp-up time. The upstart — which gathered $65 million in funding — is joining the ranks of the microbiome companies, with ex-Cubist CEO Mike Bonney running the show. Flagship also founded Seres, the most advanced biotech involved in micro biome research, which is now trying to bounce back from a clinical setback.
Flagship has funded a big portfolio of companies, but it loves nothing better than making a big splash after seeding the science in their own labs, as it did with Kaleido. That strategy was on display with Rubius in June, when the company bagged a $120 million round to go after a full pipeline of newly engineered red blood cell therapies, following a model for company building that helped create Moderna's mRNA operations.
The bigger the bet, though, the bigger the controversy that tends to surround the biotech unicorns it looks to establish, as Moderna proved with STAT's steady sniping over the past year.
Looking to build a major institution that can thrive for decades, Flagship has recruited new execs like JPMorgan's Stephen Berenson as well as David Epstein, the former pharma chief at Novartis. Senior partner Jim Gilbert joined last year after stints at Bain and Boston Scientific; and Michael Rosenblatt, Merck's chief medical officer, joined up a year ago as CMO.
"What's intriguing is how do we take this ecosystem with 7 to 9 projects a year and have it be a 10-, 20-, 30-year institution," Afeyan told me a few months ago.
Adding some hundreds of millions of dollars for its next fund — first flagged by the Boston Business Journal — is certainly another big step in that direction.
---
The best place to read
Endpoints News

? In your inbox.

Comprehensive daily news report for those who discover, develop, and market drugs. Join 51,100+ biopharma pros who read Endpoints News by email every day.

Free Subscription
---
---
---