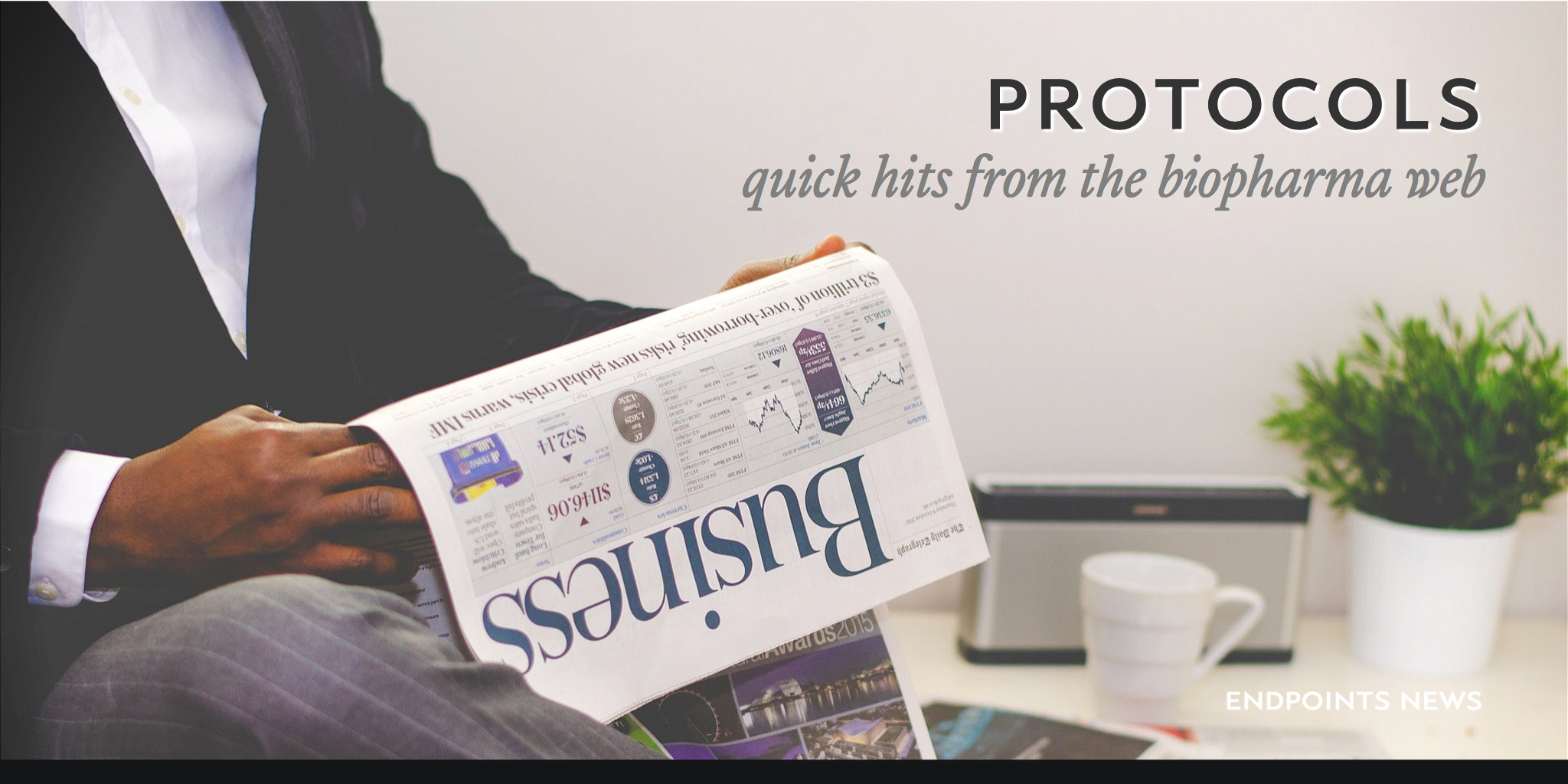 Sanofi CFO Jerome Con­t­a­mine hits the ex­it; Strug­gling Fi­bro­cell trig­gers a strate­gic re­view
→ Pen­ny stock biotech Fi­bro­cell Sci­ence $FC­SC is wav­ing the white flag. Ex­ecs have be­gun a strate­gic re­view for the com­pa­ny, and every­thing is on the ta­ble. The gene ther­a­py com­pa­ny based in Ex­ton, PA is open to a sale or re­verse merg­er for any­one look­ing for a short cut to Nas­daq. It wouldn't be ex­pen­sive. The biotech's mar­ket cap has dwin­dled to $17 mil­lion.
→ Sanofi is prepar­ing for the re­tire­ment of CFO Jerome Con­t­a­mine, who's leav­ing the French drug­mak­er af­ter al­most 10 years in the role. Be­fore he leaves lat­er this year, the com­pa­ny says, Con­t­a­mine will help iden­ti­fy a suc­ces­sor and guide the tran­si­tion.
→ Air­way Ther­a­peu­tics, a spin-out of Cincin­nati Chil­dren's Hos­pi­tal Med­ical Cen­ter, has round­ed up an $11 mil­lion round from a syn­di­cate of new and ex­ist­ing in­vestors. Their lead drug is AT-100, a re­com­bi­nant form of hu­man sur­fac­tant pro­tein D de­signed to pre­vent bron­chopul­monary dys­pla­sia in preterm ba­bies.
→ An­dres Gutier­rez, the chief med­ical of­fi­cer at On­colyt­ics Biotech, is leav­ing the com­pa­ny in about a week to "pur­sue oth­er op­por­tu­ni­ties."