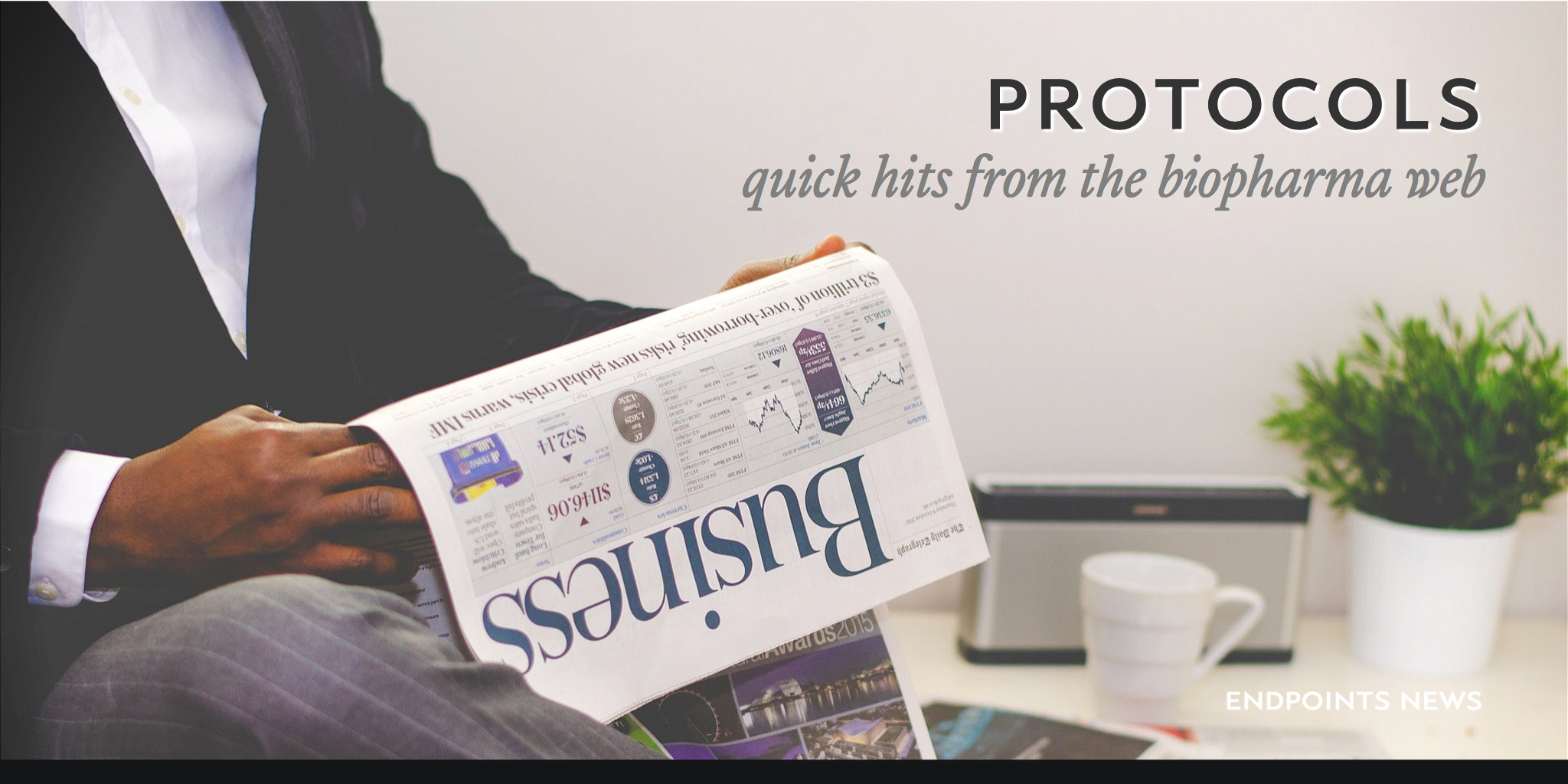 Sanofi los­es its Ger­man CSO and di­a­betes chief to Grü­nen­thal; Roche touts longterm ad­van­tages of Ocre­vus in treat­ing mul­ti­ple scle­ro­sis
→ Sanofi has lost its glob­al di­a­betes R&D chief and re­gion­al CSO Philip Just Larsen to Ger­man phar­ma gi­ant Grü­nen­thal, leav­ing the com­pa­ny in a lurch to fill his shoes at the com­pa­ny's Frank­furt of­fice. At Grü­nen­thal, Larsen will serve as chief sci­en­tif­ic of­fi­cer, where he will get to flex his neu­ro back­ground.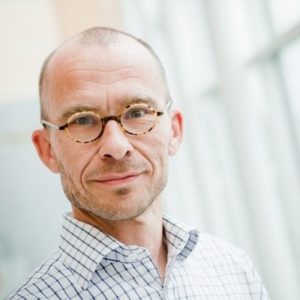 Philip Just Larsen
"As an MD PhD with clin­i­cal neu­rol­o­gy ex­per­tise, I have first-hand ex­pe­ri­ence in pain man­age­ment, the core com­pe­tence at Grü­nen­thal," Larsen said in a state­ment. "I am thrilled to con­tribute to the de­vel­op­ment of in­no­v­a­tive med­i­cines for high un­met med­ical needs in pain." Be­fore join­ing Grü­nen­thal, Larsen spent six years at Sanofi — first as SVP and glob­al head of its di­a­betes di­vi­sion, and lat­er as CSO of the Ger­man hub in ad­di­tion to his for­mer role.
By ex­it­ing Sanofi for the Ger­man drug­mak­er, Larsen gets to helm an ac­tive R&D group. Grü­nen­thal plans to in­tro­duce four or five new prod­ucts by 2022 with hopes of be­com­ing a $2 bil­lion busi­ness. Larsen will like­ly stay busy as the com­pa­ny dumps more in­vest­ment in R&D — along with buy­ing up spe­cial­ty drug pro­grams.
→ Roche is tout­ing a 4-year scan of the da­ta from its piv­otal work on their MS drug Ocre­vus, demon­strat­ing a con­tin­u­ous de­cline in dis­ease ac­tiv­i­ty. Sig­nif­i­cant­ly, re­searchers al­so not­ed that among pa­tients who switched from Rebif, there was a "near-com­plete si­lenc­ing of T1Gd+ le­sions per scan at one and two years (0.476 pre-OLE to 0.007 and 0.004 T1Gd+ le­sions per scan), as well as an 85 and 97 per­cent de­crease in N/ET2 le­sions per scan at years one and two, re­spec­tive­ly."
→ The Bris­bane, CA-based an­ti-ag­ing com­pa­ny Uni­ty Biotech­nol­o­gy has set the terms for its up­com­ing IPO. Uni­ty plans to sell 5 mil­lion shares at $16 to $18 per share, look­ing for around $85 mil­lion and a mar­ket cap of around $786 mil­lion. Un­less they can do bet­ter.
→ South Ko­rea's Pep­tron has raised $24 mil­lion to back de­vel­op­ment work on a new for­mu­la­tion of the GLP-1 di­a­betes drug ex­e­natide for CNS dis­eases. The biotech says it land­ed an ex­clu­sive li­cense from the Na­tion­al In­sti­tute on Ag­ing on IP cov­er­ing the de­liv­ery of a sus­tained re­leased ver­sion of the drug that will be aimed through the blood-brain bar­ri­er to get at Alzheimer's and Parkin­son's. "The sup­port we have re­ceived from our NIH col­lab­o­ra­tors as well as our in­vestors has al­lowed us to make sig­nif­i­cant progress in ad­vanc­ing a nov­el pro­pri­etary for­mu­la­tion of SR-ex­e­natide to GMP man­u­fac­tur­ing and Phase 2 clin­i­cal stud­ies in Parkin­son's dis­ease," said CEO Ho-Il Choi.
→ Alder Bio­phar­ma­ceu­ti­cals $AL­DR is piec­ing to­geth­er its in­ter­im team in the lead-up to an NDA for their CGRP mi­graine drug eptinezum­ab. Er­ic Carter, a biotech vet who's been con­sult­ing for the com­pa­ny, is step­ping in as in­ter­im CMO. He'll be re­port­ing to in­ter­im CEO Paul B. Cleve­land, who took the top spot fol­low­ing the abrupt de­par­ture a few weeks ago of CEO Randy Schatz­man, who found­ed the com­pa­ny. Alder is wide­ly viewed as a big step be­hind the lead­ers in this field, with Am­gen/No­var­tis in the lead.
---
With ad­di­tion­al re­port­ing by Brit­tany Meil­ing.