Say it with us: IQVIA is the new Quin­tiles and IMS Health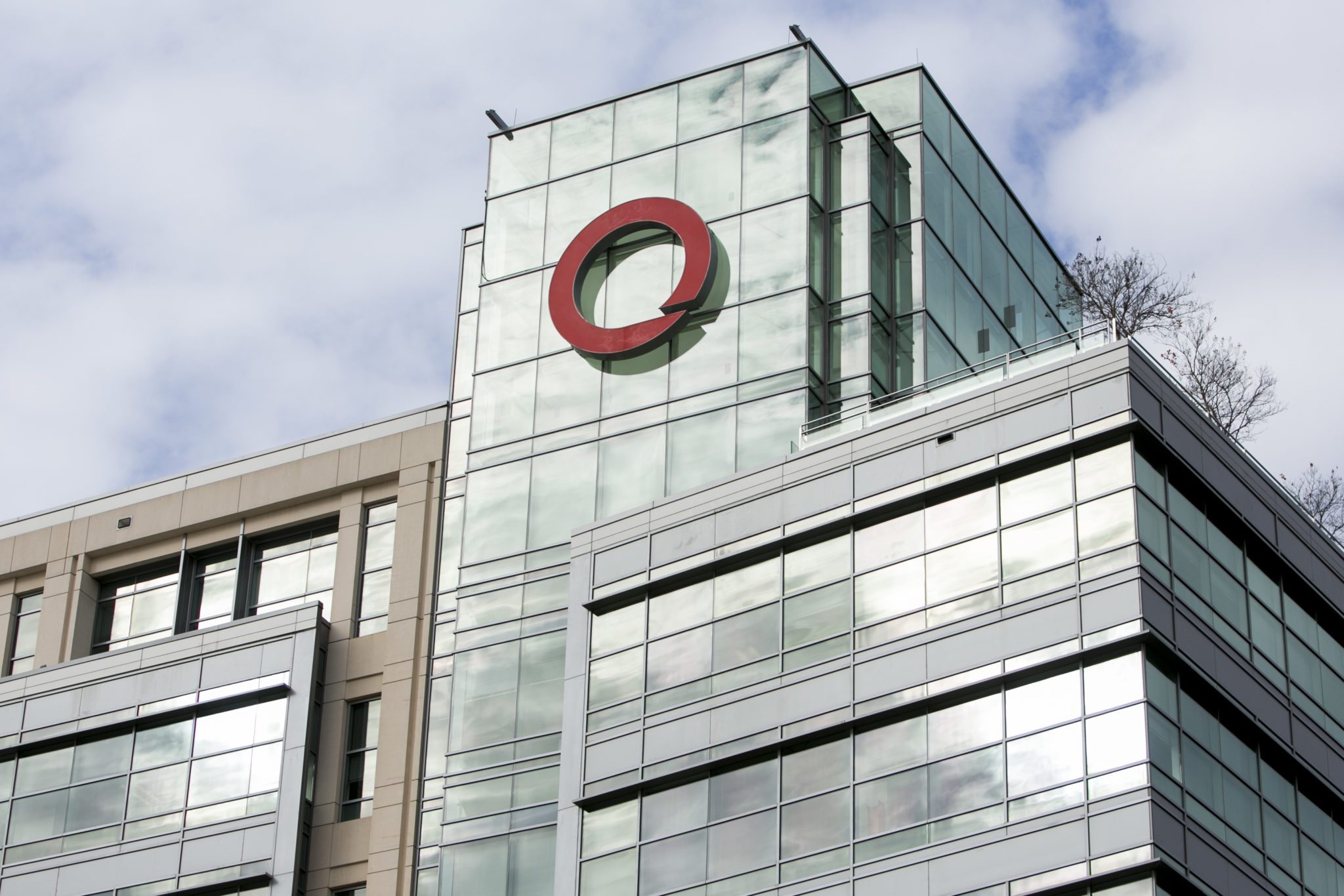 A lo­go sign out­side of the head­quar­ters of Quin­tiles Transna­tion­al in Durham, North Car­oli­na on No­vem­ber 29, 2015

AP Im­ages
---
A year af­ter its trail­blaz­ing merg­er, Quin­tiles­IMS, the world's largest clin­i­cal out­sourc­ing firm will now be known as IQVIA, the com­pa­ny an­nounced to­day.
The brand new IQVIA web site fea­tures an au­r­al pro­nounc­er but­ton to avoid any con­fu­sion as to how it should sound: "I-Q-via."
"IQVIA may be ground­ed in the in­tel­li­gence and ca­pa­bil­i­ties of I and Q, but it is 'via' the path for­ward that we hope to in­spire and ig­nite re­al change for health­care stake­hold­ers," a spokesper­son told End­points News.
The 'I' and the 'Q' harken back to a time when a hand­ful of an­a­lyt­ics shops owned all the post-ap­proval da­ta while CROs sim­ply stayed in their lane and ran clin­i­cal tri­als, a by­gone era dom­i­nat­ed by the now ful­ly sub­sumed IMS Health and Quin­tiles. The not-long-for-this-world Quin­tiles­IMS brand op­er­at­ed for over a year, mak­ing way for a fresh new name the com­pa­ny hopes broad­ens bio­phar­ma's per­cep­tions of it. Since com­bin­ing, the com­pa­ny has "worked to in­te­grate [their] ca­pa­bil­i­ties in ad­vanced an­a­lyt­ics, lead­ing tech­nolo­gies and ther­a­peu­tic ex­per­tise in­to pow­er­ful, dif­fer­en­ti­at­ed of­fer­ings."
The de­ci­sion to merge two oth­er­wise dis­parate op­er­a­tions sig­naled a new di­rec­tion for the clin­i­cal out­sourc­ing in­dus­try, where con­sol­i­da­tion and ex­pan­sion in­to new da­ta-dri­ven mar­kets is the name of the game now. And re­brand­ing sea­son isn't quite over yet in the CRO world. The re­cent­ly merged INC Re­search and in­Ven­tiv Health, #5 on our list of the top 10 CROs, are ex­pect­ed to un­veil their new com­bined brand in 2018.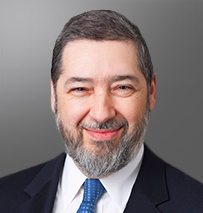 Ari Bous­bib
IQVIA will trade on the New York Stock Ex­change un­der the new name and new tick­er sym­bol $IQC start­ing on No­vem­ber 15, 2017. Un­til then, the com­pa­ny will con­tin­ue to be list­ed un­der Quin­tiles­IMS and sym­bol $Q.
"To­day is a defin­ing mo­ment for our or­ga­ni­za­tion as we in­tro­duce a new name that aligns with our vi­sion to help stake­hold­ers dri­ve health­care for­ward," said CEO Ari Bous­bib in a state­ment. "Our vi­sion is to out­pace the in­evitable progress of change across the life sci­ences and ac­cel­er­ate our abil­i­ty to em­pow­er health­care de­ci­sion mak­ers to meet the fu­ture head on."
The com­pa­ny's mar­ket cap has risen from $20.74 bil­lion in Au­gust to $23.03 bil­lion.