Search­ing for a few great drugs, Bridge­Bio bags $135M to back a fresh slate of R&D bets
Bridge­Bio is all about shots on goal.
The last time I wrote a sto­ry about the com­pa­ny in April, CEO Neil Ku­mar had just es­tab­lished his 9th sub­sidiary op­er­a­tion to ex­plore a small mol­e­cule ther­a­py for transthyretin (TTR) amy­loi­do­sis. And now it's lined up $135 mil­lion — more than it's ever raised be­fore — to es­tab­lish up to 10 more of these R&D ef­forts.
Sig­nif­i­cant­ly, KKR came back in to co-lead the round, joined by new in­vestor Viking Glob­al In­vestors. Ex­ist­ing in­vestor Per­cep­tive Ad­vi­sors came back in, along­side a slate of new in­vestors: AIG, Ais­ling Cap­i­tal, Cor­morant Cap­i­tal and Janus Funds.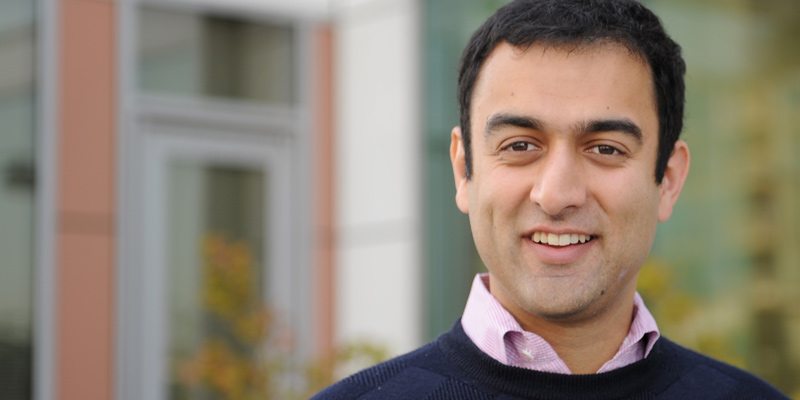 Neil Ku­mar
---
Ku­mar is not your av­er­age cheer­lead­ing biotech CEO. He doesn't like to tout things, "hates" the way some peo­ple jump up and down when they go over fundrais­ing goals (yes, he did just do that), and doesn't like to claim every new in­vestor as a true be­liev­er that every­thing they do will work.
In Ku­mar's world, every­thing em­phat­i­cal­ly will not all work. But if you make enough smart bets, play­ing a full ta­ble of cards, some will, and that will be plen­ty good enough to qual­i­fy for suc­cess.
"The key," he tells me, "as we dis­cussed, is try­ing to find ear­ly stage" as­sets and push cap­i­tal ef­fi­cient­ly; "see if there's some­thing in­ter­est­ing there."
Ku­mar, an ex-McK­in­sey and for­mer BD biotech ex­ec, likes to think that this ex­pand­ed slate of in­vestors prefers a more low-key ap­proach to R&D: fo­cus­ing pri­ma­ry on ear­ly-stage and of­ten over­looked work on ge­net­ic dis­eases that re­quires less ini­tial cap­i­tal out­lay — a Mon­ey­ball mod­el that MIT's An­drew Lo helped cre­ate in ad­vis­ing Ku­mar while al­so in­vest­ing in the com­pa­ny.
As Bridge­Bio ma­tures, it's al­so at a key cross­roads, with more clin­i­cal work to fund as their ear­ly-stage drugs be­gin to test the thresh­old on proof-of-con­cept da­ta, and be­yond.
Just a few weeks ago, Bridge­Bio came in to help fund a Phase III study at Pelle­Phar­ma af­ter the Men­lo Park, CA-based biotech an­nounced pos­i­tive topline da­ta from its Phase II tri­al eval­u­at­ing the top­i­cal drug patideg­ib in pa­tients with Gor­lin Syn­drome, a rare ge­net­ic dis­ease that caus­es pa­tients to de­vel­op mul­ti­ple basal cell car­ci­no­mas. Re­searchers tracked com­plete re­spons­es for 12 tu­mors, with "a mean­ing­ful re­duc­tion of a bio­mark­er for hedge­hog sig­nal­ing (GLI1)."
Lo, who has en­joyed con­sid­er­able at­ten­tion for his var­i­ous ex­plo­rations on drug R&D fund­ing, ex­plains Bridge­Bio's ap­proach this way:
"De­spite the ter­rif­ic sci­en­tif­ic in­no­va­tions we've seen in bio­med­i­cine, there's been much less in­no­va­tion on the cor­po­rate side. Bridge­Bio em­ploys a nov­el struc­ture that com­bines port­fo­lio di­ver­si­fi­ca­tion with as­set-lev­el fo­cus to sus­tain­ably de­vel­op drugs for ge­net­ic dis­ease."
This new raise gives the com­pa­ny a cou­ple of more years to run. And if some of it looks good, the fi­nan­cial back­ers will like­ly stay on for more.