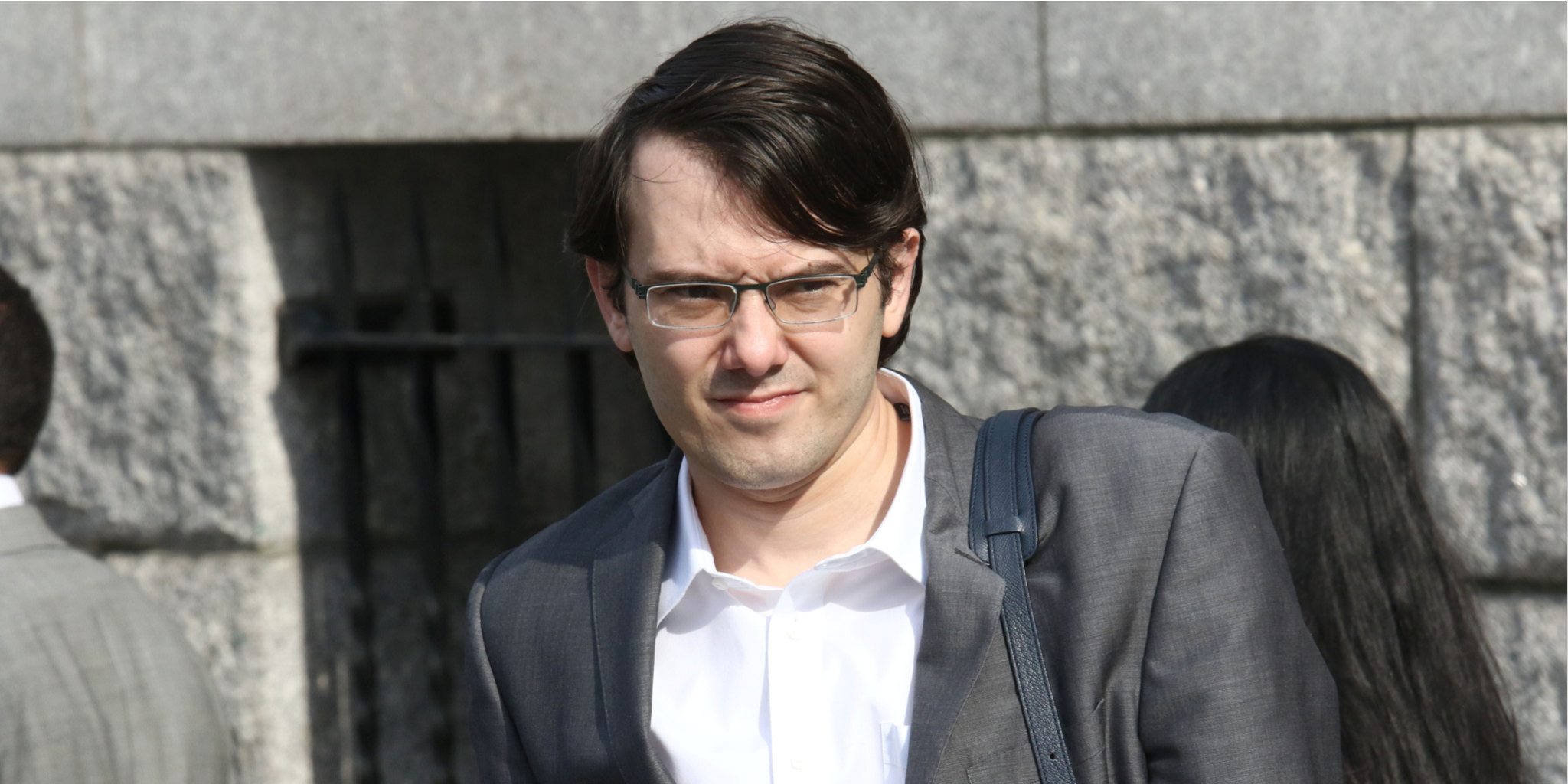 Sen­tenc­ing date loom­ing, a fed­er­al judge's rul­ing could leave Mar­tin Shkre­li in prison for years to come
When the no­to­ri­ous biotech ex­ec Mar­tin Shkre­li was con­vict­ed on three counts of felony fraud last fall, he im­me­di­ate­ly boast­ed that he had skat­ed clear of the worst charges, lim­it­ing him to no more than a light prison sen­tence at Club Fed that he would soon com­plete.
But with his sen­tenc­ing loom­ing on March 9, the judge in the case may be think­ing some­thing en­tire­ly dif­fer­ent.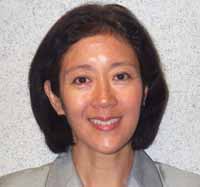 Judge Kiyo Mat­sumo­to
In a new rul­ing is­sued at the be­gin­ning of the week, Judge Kiyo Mat­sumo­to de­cid­ed that Shkre­li's ac­tions re­sult­ed in loss­es of more than $10 mil­lion — and fed­er­al sen­tenc­ing guide­lines sug­gest that each of those mil­lions could be pun­ished with a year or more in prison.
In the lengthy de­ci­sion, the judge re­viewed Shkre­li's push for an ac­quit­tal on the three con­vic­tions he now faces sen­tenc­ing on. And she knocked back each ar­gu­ment, agree­ing with the ju­ry's de­ter­mi­na­tion that Shkre­li — who aroused a storm of crit­i­cism by his de­ci­sion to jack up the price of an old drug by more than 5,000% — had brazen­ly lied re­peat­ed­ly to his in­vestors about the per­for­mance of his in­vest­ments with their mon­ey, and the amount of cash he had to work with.
The most im­por­tant part was her as­sess­ment of the loss­es that could be at­trib­uted to each of the counts. Shkre­li and his at­tor­ney Braf­man ar­gued that by hand­ing over Retrophin shares to the in­vestors in his funds, there was no loss.
The judge, again, de­cid­ed oth­er­wise.
For the pur­pos­es of sen­tenc­ing, the court will ap­ply a loss amount of $2,998,000 on Count Three, $3,402,450 on Count Six, and $4,000,000 on Count Eight.
That's $10,400,450.
Why $4 mil­lion for count 8?
The judge ruled that what­ev­er the ac­tu­al loss, Shkre­li had "in­tend­ed" to in­flict fi­nan­cial dam­age on in­vestors who bought Retrophin stock by schem­ing to in­flate the price. That in­ten­tion the judge de­ter­mined could cost Shkre­li dear­ly. From the rul­ing:
Mr. Shkre­li ar­gues that he did not "in­tend" any loss to the mar­ket (Def. Let­ter at 12). The court finds, based on the tri­al ev­i­dence, that Mr. Shkre­li con­spired with Mr. Greebel and oth­ers to ma­nip­u­late the price and trad­ing vol­ume of Retrophin stock, and there­by at­tempt­ed to cause the share-buy­ing pub­lic to over­pay for the stock. The court fur­ther finds that a rea­son­able mea­sure of the loss Mr. Shkre­li sought to in­flict is the dif­fer­ence be­tween the price that the un­sus­pect­ing in­vest­ing pub­lic would have paid for Retrophin stock had the con­spir­a­cy been suc­cess­ful, and the val­ue of the shares ab­sent the fraud.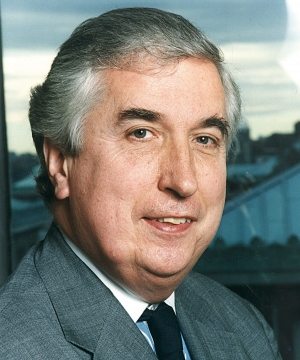 John Cof­fee
John Cof­fee, di­rec­tor of the Cen­ter on Cor­po­rate Gov­er­nance at Co­lum­bia Uni­ver­si­ty Law School, told CN­BC that the rul­ing ex­posed Shkre­li to a sen­tence of a decade or more — de­pend­ing on her will­ing­ness to go easy or hard on the 34-year-old.
Such a find­ing of loss could jus­ti­fy a 10-year sen­tence — or longer. But fed­er­al judges no longer have to fol­low the guide­lines and they are on­ly ad­vi­so­ry. She has great dis­cre­tion as to the sen­tence she im­pos­es; she could rec­og­nize that he is a first of­fend­er and give him mod­est time. Or she could place more em­pha­sis on the amount of the loss and his un­re­pen­tant at­ti­tude.
Giv­en that the judge tossed Shkre­li in fed­er­al jail af­ter he post­ed a boun­ty of $5,000 for a strand of Hillary Clin­ton's hair, has re­fused to re­turn his $5 mil­lion bond mon­ey while they cal­cu­late pos­si­ble dam­ages and now cal­cu­lates that the biotech ex­ec was re­spon­si­ble for mil­lions in loss­es, some ob­servers might con­clude that the pre­vi­ous­ly un­re­pen­tant Shkre­li may have the book thrown at him. All those stream­ing videos and caus­tic emails giv­ing the fin­ger to every one of his crit­ics may haunt him for years.
Shkre­li, though, is sound­ing a re­pen­tant note in a let­ter to the court, which his lawyer Ben­jamin Braf­man cites in a lengthy ap­peal to the judge to go easy. "I caused this en­tire mess to hap­pen," Shkre­li states at one point. Then he goes on to dis­cuss how his 5 months in a fed­er­al prison has changed him.
Prison has been both the most fright­en­ing ex­pe­ri­ence in my life but al­so an op­por­tu­ni­ty for me to see a side of the world sel­dom seen or dis­cussed. I have tried my best to make a pos­i­tive im­pact on many of the peo­ple I en­counter here. If I have some­thing to teach my fel­low in­mates, I im­plored them to lis­ten and learn. I have com­fort­ed the for­lorn and for­got­ten men fac­ing long sen­tences, many are se­vere­ly de­pressed, and sad­ly, sui­ci­dal. I try my best to set a good ex­am­ple for these in­di­vid­u­als too, know­ing my fame and achieve­ments were some­thing they might know of, and I try my best to ex­plain that in or­der to have a chance to suc­ceed, they had to make a se­ri­ous com­mit­ment to life­long ed­u­ca­tion and move far away from poi­so­nous sur­round­ings and at­ti­tudes that lead to a temp­ta­tion to cut cor­ners and com­mit crimes.
Shkre­li has nev­er been known to pub­licly say any­thing like that, which is one rea­son why he's fac­ing a tough judge in a few days.
---
Im­age: Mar­tin Shkre­li leaves fed­er­al court in June, 2017. Shut­ter­stock