Se­r­i­al start­up sci­en­tist Ronald Evans tests a new Mighty Mouse drug, mak­ing marathon run­ners with a pill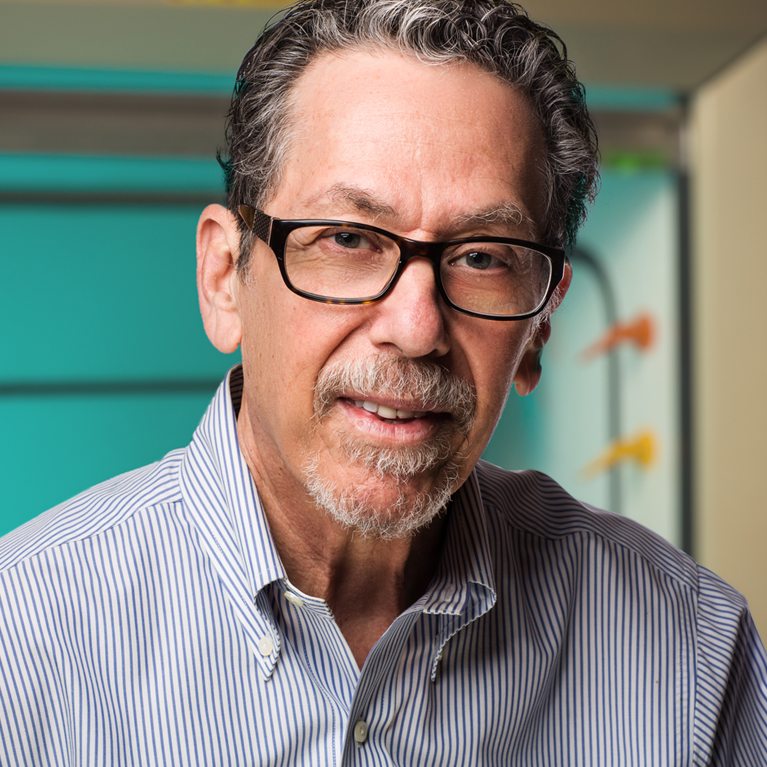 Ronald Evans
Salk In­sti­tute's leg­endary sci­en­tist Ronald Evans has co-found­ed a string of new biotech com­pa­nies over the years, in­clud­ing Lig­and Phar­ma­ceu­ti­cals, Syn­dax and more re­cent­ly San Diego-based Metacrine. And now he's com­plet­ed new pre­clin­i­cal re­search on a drug that he says has at­tract­ed at­ten­tion from some oth­er com­pa­nies in the bio­phar­ma world in­ter­est­ed in try­ing it on hu­mans.
And this one is a doozie.
It starts with a pair of ques­tions: "How does en­durance work?" he asked. "And if we re­al­ly un­der­stand the sci­ence, can we re­place train­ing with a drug?"
Evans and his lab crew have al­ready done work on mice that demon­strate how per­ma­nent­ly ac­ti­vat­ing the PPARδ gene could turn your av­er­age ro­dent in­to the an­i­mal world's marathon run­ners. Then they came up with a drug — GW1516 — that ac­ti­vat­ed the tar­get gene, but found that the mice still had to ex­er­cise in or­der to build en­durance.
So they tried it again, up­ping the dose and dou­bling the treat­ment time from 4 weeks to 8.
This time the drug worked on build­ing en­durance, with mice on the con­trol arm able to run for 160 min­utes com­pared to the marathon-like 270 min­utes in the drug arm.
So what's go­ing on here?
The sci­en­tists say that ex­haus­tion for these run­ning mice set in when blood sug­ar dropped to a cer­tain lev­el. The mech­a­nism of ac­tion im­proved ex­pres­sion in genes that are in­volved in break­ing down fat for en­er­gy but blocked a sim­i­lar ef­fect on sug­ar, pre­serv­ing glu­cose for brain ac­tiv­i­ty.
"This study sug­gests that burn­ing fat is less a dri­ver of en­durance than a com­pen­sato­ry mech­a­nism to con­serve glu­cose," says Michael Downes, a Salk se­nior sci­en­tist and co-se­nior au­thor of the pa­per. "PPARδ is sup­press­ing all the points that are in­volved in sug­ar me­tab­o­lism in the mus­cle so glu­cose can be redi­rect­ed to the brain, there­by pre­serv­ing brain func­tion."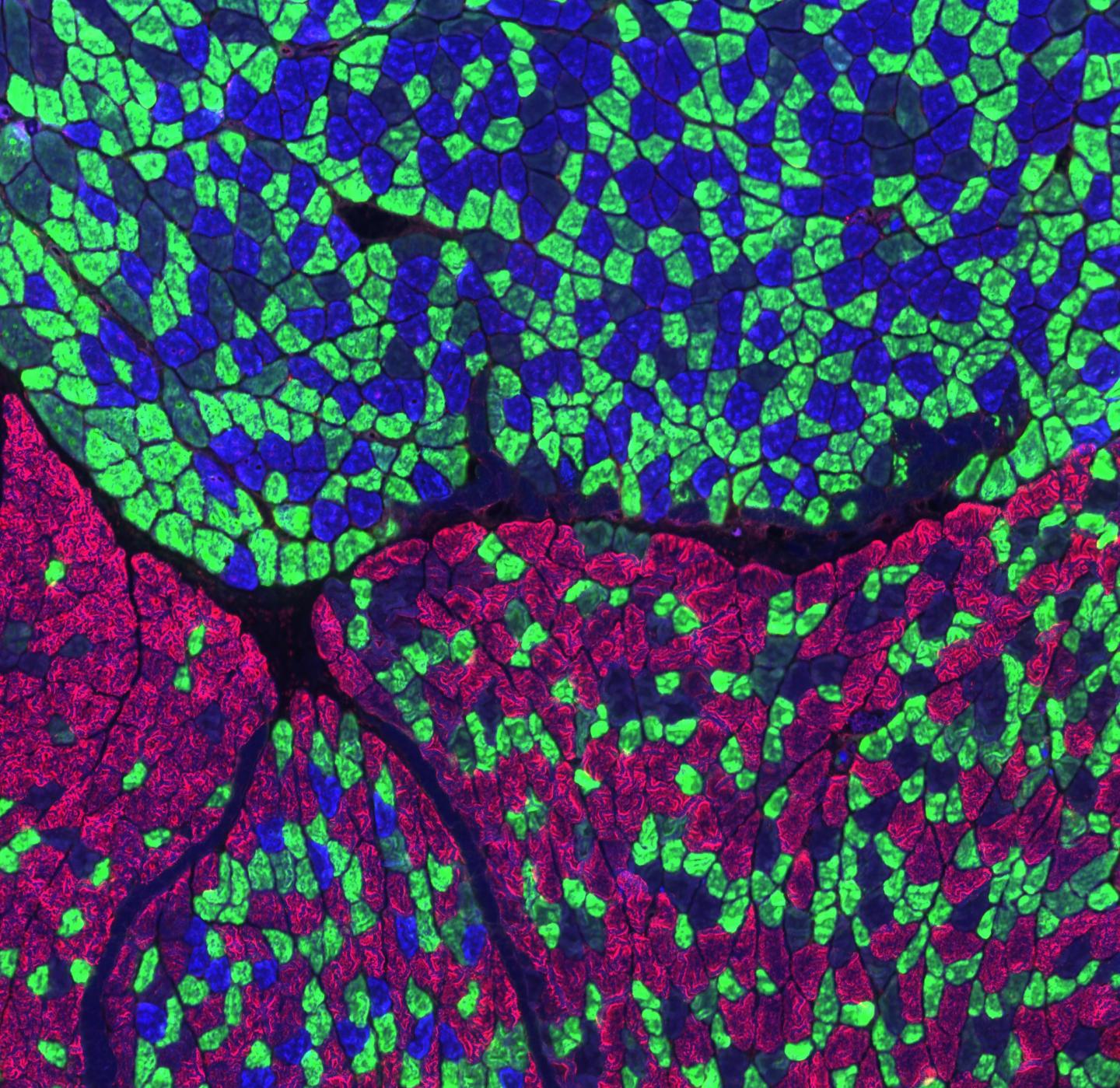 Par­tial view of a mouse calf mus­cle stained for dif­fer­ent types of mus­cle fibers: ox­ida­tive slow-twitch (blue), ox­ida­tive fast-twitch (green), gly­colyt­ic fast-twitch (red).

Salk In­sti­tute/Waitt Cen­ter
---
"Ex­er­cise ac­ti­vates PPARδ, but we're show­ing that you can do the same thing with­out me­chan­i­cal train­ing. It means you can im­prove en­durance to the equiv­a­lent lev­el as some­one in train­ing, with­out all of the phys­i­cal ef­fort," says Wei­wei Fan, a Salk re­search as­so­ciate and the pa­per's first au­thor.
In a none too sub­tle pitch to drug de­vel­op­ers, the team says that their work has at­tract­ed some ac­tive in­ter­est on the part of bio­phar­ma com­pa­nies in­trigued by the no­tion that a drug like this could be a ma­jor help to the obese, di­a­bet­ics and peo­ple weak­ened by surgery.
It's al­so worth not­ing that the more won­der­ful a drug's ef­fect is in mice, whether it's cur­ing can­cer or cre­at­ing Mighty Mouse with drugs, the high­er the bar on get­ting a drug like that in­to hu­mans. And that goes dou­ble for any­thing re­lat­ed to burn­ing fat.