'Skin­ny la­bels' on gener­ics can save pa­tients mon­ey, re­search shows, but re­cent court de­ci­sions cloud fu­ture
New re­search shows how gener­ic drug com­pa­nies can suc­cess­ful­ly mar­ket a lim­it­ed num­ber of ap­proved in­di­ca­tions for a brand name drug, pri­or to com­ing to mar­ket for all of the in­di­ca­tions. But sev­er­al re­cent court de­ci­sions have cre­at­ed a lay­er of un­cer­tain­ty around these so-called "skin­ny" la­bels.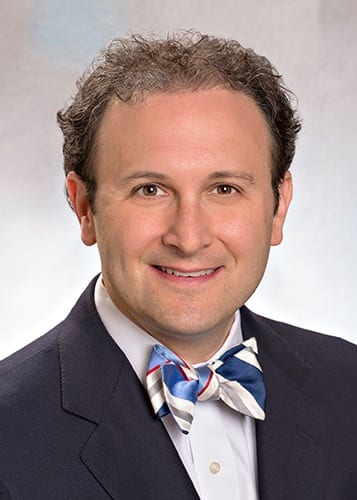 Aaron Kessel­heim
While courts have gen­er­al­ly al­lowed gener­ic man­u­fac­tur­ers to use their statu­to­ri­ly per­mit­ted skin­ny-la­bel ap­provals, last sum­mer, a fed­er­al cir­cuit court found that Te­va Phar­ma­ceu­ti­cals was li­able for in­duc­ing pre­scribers and pa­tients to in­fringe Glax­o­SmithK­line's patents through ad­ver­tis­ing and mar­ket­ing prac­tices that sug­gest­ed Te­va's gener­ic, with its skin­ny la­bel, could be em­ployed for the patent­ed us­es.
"Te­va was a prob­lem­at­ic de­ci­sion be­cause it made it hard­er for gener­ic com­pa­nies to do what they're legal­ly al­lowed to do," Har­vard med­ical pro­fes­sor Aaron Kessel­heim told End­points News.
Kessel­heim and col­leagues at Har­vard's Pro­gram On Reg­u­la­tion, Ther­a­peu­tics, And Law pub­lished a pa­per on Tues­day in the Jour­nal of Clin­i­cal On­col­o­gy that looks in­to how the skin­ny la­bel for gener­ic ver­sions of the can­cer drug Gleevec worked.
What they found was that gener­ic ver­sions of Gleevec were dis­pensed fre­quent­ly for in­di­ca­tions that were both in­clud­ed and ex­clud­ed from the skin­ny la­bel­ing, al­though pa­tients with one of the ex­clud­ed in­di­ca­tions were "slight­ly less like­ly to re­ceive a gener­ic ver­sion."
Those on the gener­ic saved mon­ey.
"We found that out-of-pock­et costs for brand-name ima­tinib far ex­ceed­ed such costs for gener­ics for pa­tients with cer­tain types of in­sur­ance, al­though we were un­able to ac­count for coupons or pa­tient as­sis­tance pro­grams that might off­set these out-of-pock­et costs for some pa­tients," the re­searchers wrote.
They al­so called on Con­gress to cre­ate an ex­emp­tion to shield physi­cians and phar­ma­cists from le­gal li­a­bil­i­ty for writ­ing pre­scrip­tions for gener­ics or sub­sti­tut­ing gener­ics in place of brand-name drugs in cas­es when one or more in­di­ca­tions are carved out of the gener­ic la­bel­ing.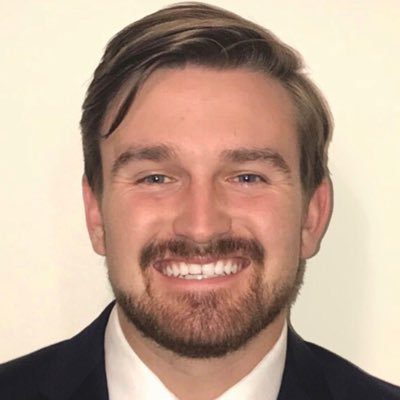 Bryan Walsh
"Con­gress has cre­at­ed a sim­i­lar ex­cep­tion for med­ical or sur­gi­cal pro­ce­dure patents that al­lowed the is­suance of patents for such pro­ce­dures or tech­niques, but shield­ed physi­cians and re­lat­ed health care en­ti­ties from li­a­bil­i­ty for patent in­fringe­ment," they wrote.
Co-au­thor of the pa­per Bryan Walsh al­so told End­points that there is added un­cer­tain­ty from the re­cent Amarin v. Hik­ma opin­ion, where a court threw out a chal­lenge to the skin­ny la­bel on a fish oil drug.
"The court, in this case, sided with the gener­ic com­pa­ny in dis­miss­ing Amarin's law­suit – yet the facts were ex­treme­ly sim­i­lar to those pre­sent­ed in the GSK v. Te­va case. Ul­ti­mate­ly it will be up to the low­er courts to de­ter­mine how (or if) the GSK v. Te­va should be fac­tored in­to fu­ture law­suits, cre­at­ing more un­cer­tain­ty for gener­ics look­ing to de­vel­op skin­ny la­bel gener­ic ver­sions of brand-name drugs," Walsh said.
And while the Fed­er­al Cir­cuit's ma­jor­i­ty said in its opin­ion that its "nar­row, case-spe­cif­ic re­view of sub­stan­tial ev­i­dence does not up­set the care­ful bal­ance struck by the Hatch-Wax­man Act" re­gard­ing la­bel carve-outs, con­cerns re­main around the un­cer­tain­ty of these skin­ny la­bels.
"Skin­ny-la­beled gener­ics can pro­vide sub­stan­tial sav­ings for pa­tients and the health care sys­tem by help­ing cir­cum­vent a com­mon gener­ic-de­lay­ing prac­tice used by brand-name man­u­fac­tur­ers," the au­thors con­clud­ed.