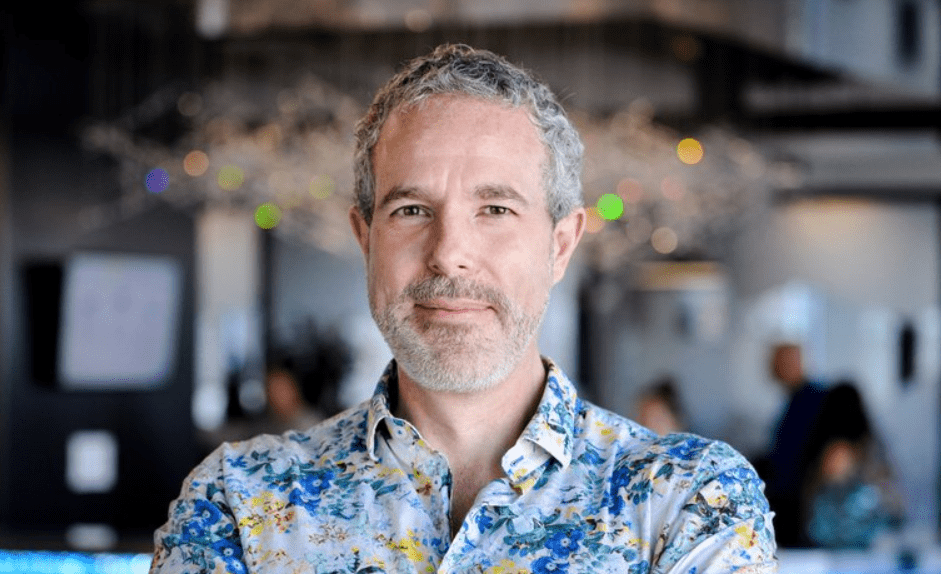 Brendan Frey, Deep Genomics
SpaceX in­vestor backs Toron­to AI up­start's jour­ney in­to the 'dark re­gion' of ge­net­ic dis­eases
Bren­dan Frey set out, when he be­gan the project to pick out a lead pro­gram for Deep Ge­nomics, to prove that the ar­ti­fi­cial in­tel­li­gence sys­tems his lab has de­signed can iden­ti­fy new drug tar­gets and find a win­ning can­di­date much faster than tra­di­tion­al meth­ods. Now that they have ze­roed in on an an­ti­sense oligonu­cleotide ex­on-skip­ping ther­a­py for a sub­type of Wil­son dis­ease — se­lect­ed out of 2,400 ail­ments and 120,000 un­der­ly­ing ge­net­ic mu­ta­tions — as their face case, the Toron­to-based biotech is ready to delve in­to new fron­tiers with their AI tech.
Deep Ge­nomics plans to spend rough­ly half of its new $40 mil­lion on clin­i­cal de­vel­op­ment of DG12P1, whose first-in-hu­man tri­al is slat­ed for 2021; and the oth­er half on strength­en­ing var­i­ous com­po­nents of its ma­chine learn­ing sys­tems, from ro­bot­ics to as­says. Fu­ture Ven­tures, an in­vestor in Tes­la and SpaceX, led the Se­ries B round while Am­pli­tude Ven­tures, Mag­net­ic Ven­tures, Khosla Ven­tures and True Ven­tures joined.
While they took a splice mod­u­lat­ing ap­proach for their first AI-dis­cov­ered com­pound akin to what Bio­gen has with Spin­raza, Deep Ge­nomics is next fo­cused on hap­loin­suf­fi­cien­cies — dis­or­ders where in­creased ex­pres­sion lev­els of one func­tion­al gene would be valu­able. In oth­er words, where­as the pre­vi­ous chal­lenge lied in find­ing the right mu­ta­tion to tin­ker, the new puz­zle is how best to boost a known tar­get.
It's a rel­a­tive­ly new ap­pli­ca­tion of oligonu­cleotides with no ap­proved drugs, which is al­so be­ing ex­plored at Stoke Ther­a­peu­tics.
"There are many dif­fer­ent mech­a­nisms that could be rel­e­vant, and so when you look at all these dif­fer­ent mech­a­nisms and all these dif­fer­ent re­gions of the gene that you could de­sign the oli­go for, there are tens of thou­sands, or even hun­dreds of thou­sands of pos­si­ble com­pounds," says Frey, a star re­searcher that in­sil­i­co's Alex Zha­voronkov con­sid­ers "with­out doubt in top 10 sci­en­tists in this field in the world."
Frey elab­o­rates:
That could be in the 5' UTR, it could be in the in­tron, it could be in an ex­on, in­tron­ic se­quences are very large, could be in a 3' UTR, dif­fer­ent kinds of mech­a­nisms may be in­volved. It could be a mat­ter of al­ter­ing the up­stream open read­ing frame, or it could be a mat­ter of an in­tron or ten­sion bot­tle neck, it could be a mat­ter of chang­ing the polyadeny­la­tion site, it could be a com­pound that al­ters sec­ondary struc­tures.
New tools will be re­quired to test all these paths they can po­ten­tial­ly trav­el down, and Deep Ge­nomics' team of 40-plus is al­ready per­fect­ing one mod­el de­signed to pre­dict polyadeny­la­tion pat­terns.
"Mul­ti­lin­gual­ism is an im­por­tant core val­ue for us," he pre­vi­ous­ly said. "Every­one at the com­pa­ny has had AI train­ing, and every­one at the com­pa­ny has done wet lab work. In fact I ac­tu­al­ly se­quenced the ge­nom­ic DNA for the Wil­son tar­get to val­i­date it once we edit­ed the cell line to put the pa­tient mu­ta­tion in­to the cells."
In ad­di­tion to deep­en­ing the clin­i­cal bench, Frey is al­so re­cruit­ing for the busi­ness de­vel­op­ment unit.
"Our pipeline is over­flow­ing, and so we're fo­cused on sign­ing some busi­ness deals," he tells End­points News in the lead­up to the an­nu­al JP Mor­gan con­fab in San Fran­cis­co.
That in­cludes two ad­di­tion­al pro­grams for Wil­son's dis­ease that, to­geth­er with the lead pro­gram, would ad­dress up to a quar­ter of the 230,000 pa­tients world­wide. There's one oth­er undis­closed meta­bol­ic can­di­date for which Frey plans to sub­mit an IND this year, some com­pounds for retinopa­thy, and a dozen hap­loin­suf­fi­cient projects in de­vel­op­ment, he says.