Stag­gered by a Duchenne pa­tient's death, Akashi fi­nal­ly gets a green light to get back in­to the clin­ic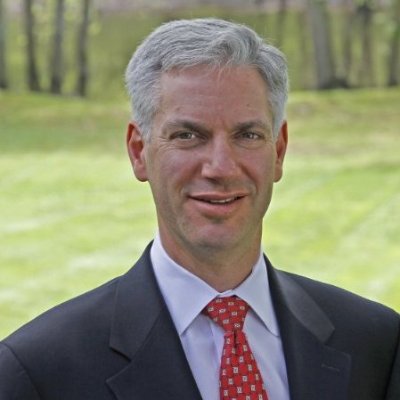 Marc Blaustein, CEO
Akashi Ther­a­peu­tics was put in lim­bo more than a year ago af­ter the FDA forced the lit­tle biotech to slam the brakes on its de­vel­op­ment ef­fort for a new drug to treat Duchenne mus­cu­lar dy­s­tro­phy fol­low­ing the death of a pa­tient in an ear­ly-stage study. But 13 months lat­er Akashi says it now has a green light from reg­u­la­tors to get back in­to the clin­ic with HT-100.
Akashi is slash­ing the dose to 150 µg/day af­ter test­ing a range that ex­tend­ed from 300 µg/day to 1500 µg/day. And at the time Akashi said that the pa­tient who died was on a high dose of the drug HT-100. The biotech is al­so end­ing the use of antiemet­ic ther­a­pies.
HT-100 (de­layed-re­lease halofug­i­none) is a small mol­e­cule de­signed to tamp down on in­flam­ma­tion and spur mus­cle growth, an ap­proach that CEO Marc Blaustein has said could work as part of a fu­ture cock­tail of reme­dies for DMD pa­tients. The drug is a syn­thet­ic ver­sion of an in­gre­di­ent found in plants which in­ves­ti­ga­tors say blocks pro-in­flam­ma­to­ry Th17 cells.
Blaustein told Xcon­o­my that the pa­tient's blood pres­sure fell dan­ger­ous­ly low af­ter — not un­nat­u­ral­ly — build­ing up lev­els of halofug­i­none. The symp­toms weren't caught though be­cause he was tak­ing an an­ti-nau­sea med­i­cine that masks symp­toms, which is why they're re­quir­ing pa­tients to stop us­ing those ther­a­pies.
With some cru­cial sup­port from non­prof­its like Charley's Fund, the Mus­cu­lar Dy­s­tro­phy As­so­ci­a­tion and the Nash Av­ery Foun­da­tion, lit­tle Akashi was able to take its ther­a­py in­to a Phase Ib/IIa study while strik­ing a $100 mil­lion col­lab­o­ra­tion with Ger­many's Grü­nen­thal Group.
Now Akashi says it plans to get back in the clin­ic as soon as pos­si­ble while pur­su­ing talks with in­vestors and pos­si­ble part­ners. The tim­ing on that re­mains up in the air.
The Duchenne MD field is dom­i­nat­ed by seem­ing­ly un­end­ing con­tro­ver­sy. The lat­est de­vel­op­ment to roil R&D came with the FDA's con­tro­ver­sial ap­proval of an old gener­ic steroid — de­flaza­cort — as an or­phan ther­a­py for Duchenne. But af­ter run­ning in­to a buzz saw of con­tro­ver­sy when it priced the ther­a­py at $89,000 a year, Marathon sold it to PTC Ther­a­peu­tics for $140 mil­lion up front.
PTC, mean­while, has been grap­pling with the FDA's re­fusal to re­view ataluren, which has now failed three straight tri­als, but re­mains on the mar­ket in Eu­rope.
Sarep­ta won an ap­proval for its drug eteplirsen, but now has a la­bel that states there's no clear ev­i­dence that it works.
Hope springs eter­nal, though, and Akashi plans to push ahead. The com­pa­ny is al­so work­ing on DT-200 (se­lec­tive an­dro­gen re­cep­tor mod­u­la­tor) and AT-300 (cation chan­nel mod­u­la­tor).
"Our goal con­tin­ues to be im­prov­ing the lives of pa­tients with DMD and oth­er mus­cle func­tion dis­eases," sais Blaustein in a pre­pared state­ment. "We are pleased that the FDA has agreed with our con­clu­sion that it is ap­pro­pri­ate to re­sume de­vel­op­ment of HT-100 and look for­ward to mov­ing ahead with the tri­al as quick­ly as pos­si­ble."