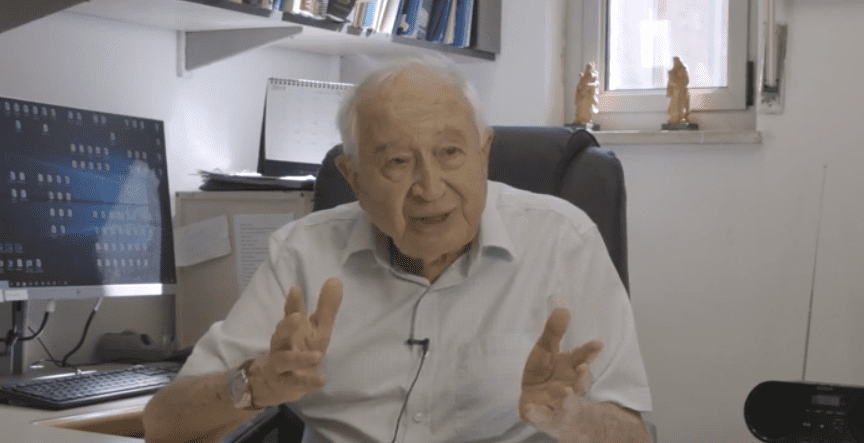 Ralph Mechoulam. EPM via YouTube
Start­up EPM launch­es, high off cannabi­noid acid in­no­va­tion
When Sue Sis­ley opened the first bag of her Wash­ing­ton-li­censed weed, she knew some­thing was wrong. It came with the verisimil­i­tude of gov­ern­ment cheese, a bu­reau­crat­ic knock-off that nei­ther looked nor smelled like the re­al thing.
"It was this green pow­der with lit­tle sticks and leaves," Sis­ley, head of the Scotts­dale Re­search Group, told End­points News ear­li­er this month."So di­lut­ed."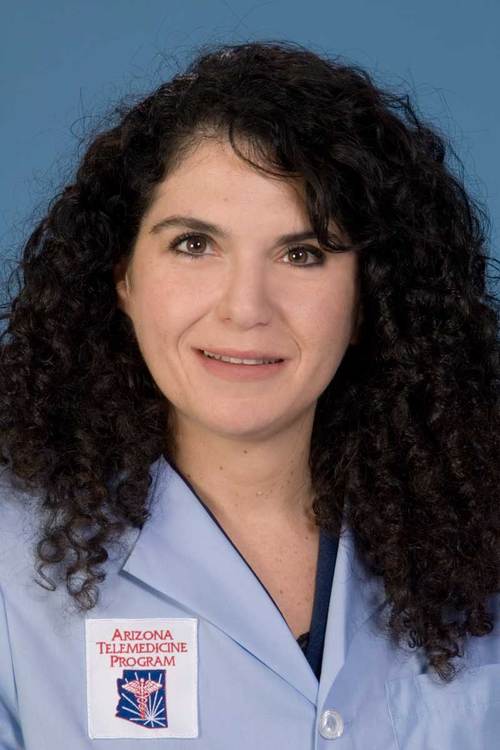 Sue Sis­ley
Two years ago, Sis­ley gained ap­proval for a PhII study on the ef­fects of mar­i­jua­na on vet­er­ans with PTSD. Since the 1960s, though, the DEA has on­ly al­lowed one lab in the coun­try, at the Uni­ver­si­ty of Mis­sis­sip­pi, to grow mar­i­jua­na. That meant that when Sis­ley and oth­er re­searchers be­gan some of the first mod­ern stud­ies on med­ical mar­i­jua­na, they were forced to use a prod­uct that looks more like oregano than weed. Al­so, it ap­peared to be moldy.
It was just one of sev­er­al prob­lems that have plagued cannabis re­search and kept the drug in­dus­try from fol­low­ing the stri­dent changes in the na­tion­al view of a once-taboo drug. More broad­ly, re­search in­to mar­i­jua­na and de­riv­a­tives such as cannabi­noids has suf­fered from a lack of pre­ci­sion: The un­der­ly­ing prob­lem be­hind the gov­ern­ment weed is that weed doesn't come with a stan­dard dose of THC, or stan­dard­ized at all, as you'd want for a drug tri­al. And cannabi­noids might have more pre­ci­sion, but they're plant ex­tracts — not the chem­i­cal com­pounds the FDA and drug com­pa­nies want for clin­i­cal tri­als.
Which is why Raphael Me­choulam, the 88-year-old Is­raeli "grand­fa­ther" of cannabis re­search, was so ex­cit­ed about the launch of the start­up EPM yes­ter­day and the sig­na­ture tech­nol­o­gy he helped pro­duce: The dis­til­la­tion, sta­bi­liza­tion and in­dus­tri­al-lev­el pro­duc­tion of cannabi­noid acids, the po­tent mol­e­cules that give rise to the plant's psy­chotrop­ic ef­fects and that, com­pa­ny founders say, could move soon to the clin­ic.
"Here we have a new fam­i­ly of cannabi­noid that are prob­a­bly par­al­lel or even bet­ter than CBD it­self," he told End­points.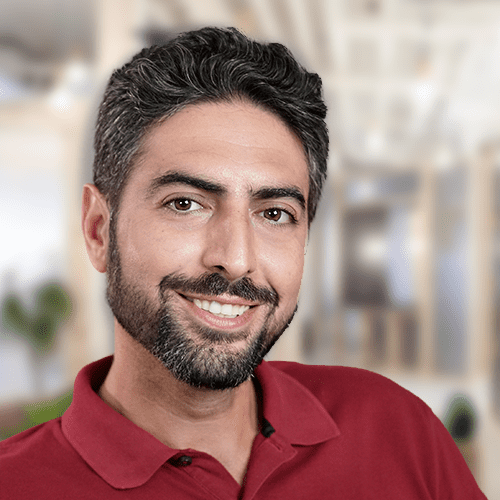 Reshef Swisa
Me­choulam and CEO Reshef Swisa are care­ful to dis­tance them­selves from the plant and re­search done di­rect­ly on its con­sump­tion. But at its root, the point of the new mol­e­cules is to un­lock for the clin­ic the leaf and oil based ef­fects ad­vo­cates have boast­ed about for years and that orig­i­nal­ly drove Me­choulam to start study­ing mar­i­jua­na in the ear­ly 1960s, when as a young re­searcher at the Re­hovot-based Weiz­man In­sti­tute, he man­aged to con­vince a lo­cal po­lice of­fi­cer to il­le­gal­ly hand him five ki­los of Lebanese hashish and then prompt­ly car­ried the pun­gent par­cel from the sta­tion to his lab on a crowd­ed bus of pas­sen­gers ask­ing "What the hell is this smell?"
Me­choulam's re­search then was to dis­till the ac­tive in­gre­di­ent in mar­i­jua­na, THC. This new sci­ence goes a cou­ple steps fur­ther, iso­lat­ing and sta­bi­liz­ing the acids that give rise to cannabi­noids in the first place.
The prob­lem with look­ing in­to these acids has al­ways been that while they ap­pear on the plant alive, they dis­ap­pear off the plant it­self as it be­gins to dry. This earned them the movie-style moniker "the mys­tery com­pounds," Swisa told End­points. You could smoke weed your whole life with­out en­coun­ter­ing them.
But by tak­ing the acid from the plant and us­ing a par­tic­u­lar es­ter, EPM re­searchers were able to sta­bi­lize it, cre­at­ing a po­tent com­pound they can take in­to the lab as you would ibupro­fen. Swisa said they've spo­ken with the FDA, and their prod­uct would be treat­ed not as cannabis, with­out all its at­ten­dant rules and stig­mas, but as any oth­er drug in de­vel­op­ment.
"You can look at this com­pound as in­spired by cannabis," Swisa said. "But it is a se­mi-syn­thet­ic com­pound."
The im­pli­ca­tions are about as man­i­fold as the wild promise med­i­c­i­nal weed has some­times held, and on­ly tri­als will tell what in­di­ca­tions bear fruit. EPM has done re­search on hu­man cells and rats in­to the com­pounds' ef­fect on IBD, skin dis­eases and meta­bol­ic dis­eases, find­ing sim­i­lar rates of ef­fec­tive­ness to steroids and oth­er drugs with­out the steep side ef­fects those drugs can bring. They hope to move in­to the clin­ic on a cou­ple in­di­ca­tions soon.
But the crux is that this puts the drug in a form — dis­crete, patentable and con­sis­tent — that makes them at­trac­tive to phar­ma, Swisa said. They hope to li­cense their prod­uct out to oth­er phar­ma­ceu­ti­cal com­pa­nies, and he not­ed that there was en­thu­si­as­tic in­ter­est when they pre­sent­ed the re­sults Mon­day in LA — but then again, they were pre­sent­ing at a cannabis con­fer­ence.
"Peo­ple chas­ing our re­searchers; peo­ple fol­low­ing them; peo­ple com­ing to ask what can be done; peo­ple com­ing to our booths, ask­ing ques­tions, see­ing what we can do and how we can col­lab­o­rate," he said. "The in­ter­est is big."
The field is in­deed hot right now de­spite on­go­ing con­cerns from some re­searchers, in­clud­ing Me­choulam, that the pub­lic is em­brac­ing CBD be­fore it's been prop­er­ly test­ed. Re­sults from Sis­ley's tri­al are forth­com­ing; oth­er tri­als are un­der­way or al­ready back with pos­i­tive re­sults and sci­en­tists are now mak­ing ef­forts to bio­engi­neer THC through CRISPR. This morn­ing, the EU OK'd a cannabis-based epilep­sy drug al­ready ap­proved by the FDA.
But for a re­searcher who's been in the game as long as Me­choulam, there still aren't enough clin­i­cal tri­als and there's a bit­ter­sweet tinge to some of these new pro­nounce­ments. Me­choulam's lab con­duct­ed a small clin­i­cal tri­al on CBD and epilep­sy in 1980, find­ing it all but elim­i­nat­ed seizures in 4 of 8 pa­tients and curbed them in three hours. But it was decades be­fore any­one took up that work.
"This was a pity," Me­choulam said. "We could have saved thou­sands of pa­tients, in par­tic­u­lar chil­dren."