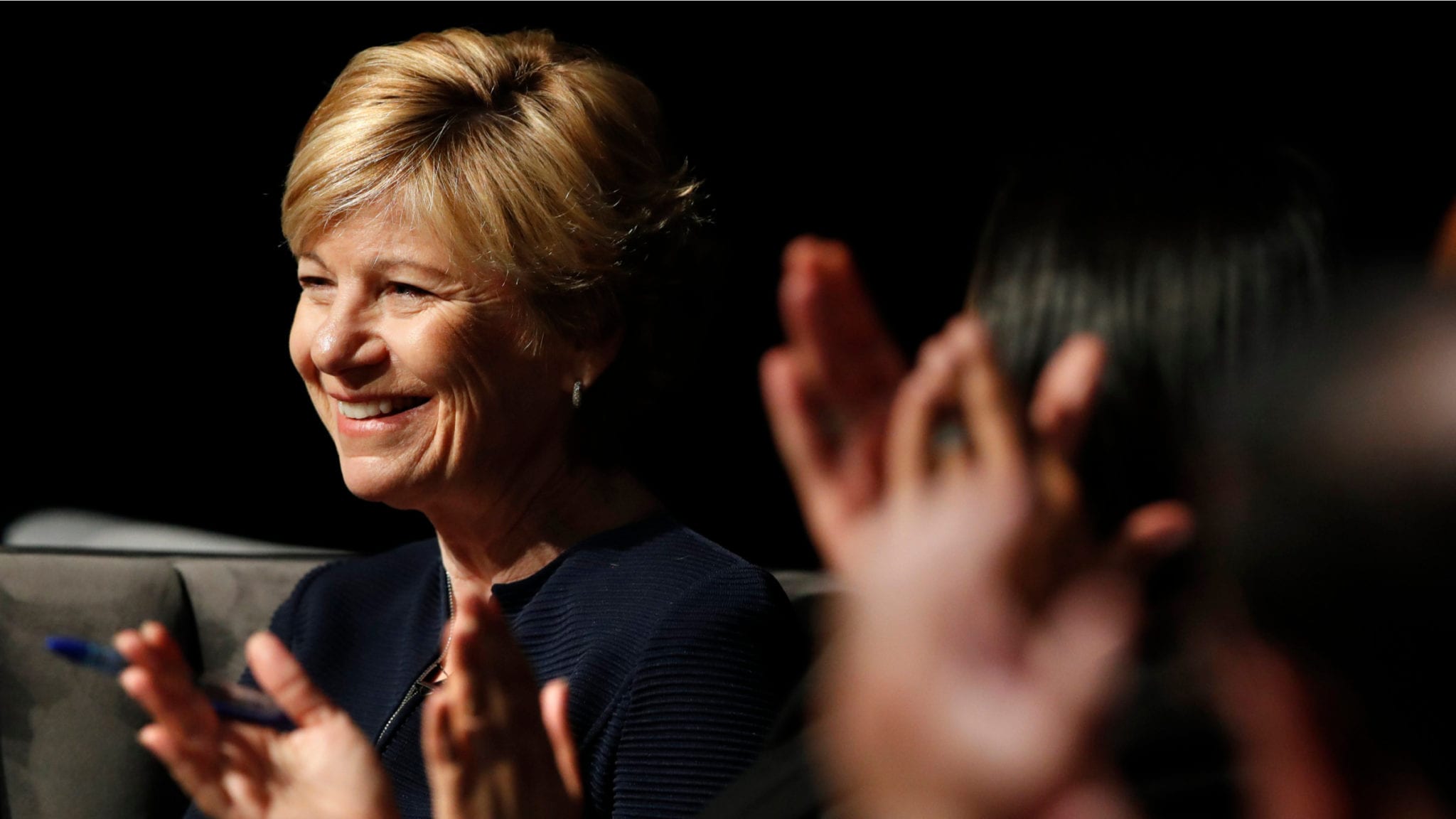 Sue Desmond-Hellmann, AP Images
Sue Desmond-Hell­mann says it's time for her to leave the Gates Foun­da­tion. Strat­e­gy chief Mark Suz­man will now take the helm
Su­san Desmond-Hell­mann, the long­time re­searcher and ex­ec­u­tive who helped lead Genen­tech to de­vel­op the first gene-tar­get­ed can­cer ther­a­pies, is step­ping down af­ter 5 years as CEO of the Bill & Melin­da Gates Foun­da­tion.
"Step­ping down as CEO of@Gates­Foun­da­tion is, with­out a doubt, the tough­est de­ci­sion of my ca­reer," she wrote in the first of a se­ries of tweets an­nounc­ing and re­flect­ing on her de­par­ture. "But one of my mantras is 'take your own pulse first.' Over the last few months, I've done just that and con­clud­ed that I need to slow down."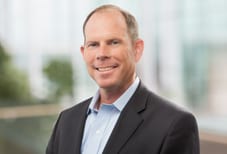 Mark Suz­man
Mark Suz­man, the foun­da­tion's pres­i­dent of Glob­al Pol­i­cy & Ad­vo­ca­cy and chief strat­e­gy of­fi­cer, will now take over as the new CEO. Suz­man joined the foun­da­tion 12 years ago and takes the new role of­fi­cial­ly on Feb­ru­ary 1, 2020.
Desmond-Hell­mann was named CEO of the mas­sive char­i­ty in 2013, af­ter years at the top of Genen­tech and a stint as the first woman chan­cel­lor of the Uni­ver­si­ty of Cal­i­for­nia San Fran­cis­co. She was the first physi­cian to lead the foun­da­tion and dur­ing her tenure launched what was billed as the first non­prof­it biotech, the Gates Med­ical Re­search In­sti­tute, a move she re­called as one of her top achieve­ments.
I've al­ways be­lieved every­one de­serves a great man­ag­er, and I'm con­fi­dent that the or­ga­ni­za­tion­al and man­age­ment process­es I set up to make us bet­ter de­ci­sion-mak­ers will en­dure at @gates­foun­da­tion. pic.twit­ter.com/Ihq8NWCHjF

— Dr. Sue Desmond-Hell­mann (@SueD­Hell­mann) De­cem­ber 5, 2019
Re­cent­ly, the long­time re­searcher cut down on work out­side the foun­da­tion and said to­day she was leav­ing to fo­cus on her­self and her fam­i­ly.
Desmond-Hell­mann got her start in med­i­cine as a kid, hang­ing around and some­times book­keep­ing at the drug­store her par­ents owned in Reno, Neva­da. In lat­er years, she talked about how watch­ing her fa­ther in­ter­act kind­ly with the peo­ple who came in made her want to be­come a doc­tor. Af­ter she grad­u­at­ed from the Uni­ver­si­ty of Neva­da, she took an in­tern job at UCSF in 1982, her for­ma­tive years as a physi­cian spent at the be­gin­ning and cen­ter of the AIDS/HIV cri­sis. Af­ter sev­er­al years work­ing on the virus and Ka­posi's sar­co­ma, she and her hus­band — Nicholas Hell­mann, al­so a young UCSF doc­tor — moved to Ugan­da to do sim­i­lar work.
"We were ap­proached by the Rock­e­feller Foun­da­tion to study het­ero­sex­u­al HIV trans­mis­sion in Africa, so my hus­band Nick and I sold our Hon­da Civics, sub­let our apart­ment, and hopped on a plane," she re­called to Reuters in Ju­ly. "We were ex­treme­ly iso­lat­ed. When we came back from Ugan­da, we nev­er com­plained about any­thing ever again."
She fell in­to drug de­vel­op­ment two years af­ter they re­turned to Nicholas' home state of Ken­tucky, when they both took po­si­tions at Bris­tol-My­ers Squibb in Con­necti­cut in 1993. She worked on Tax­ol, a chemother­a­py drug orig­i­nal­ly de­rived from Pa­cif­ic yew bark and first FDA-ap­proved short­ly be­fore her ar­rival.
"It was like I had been train­ing my whole life for that job," Desmond-Hell­mann told the New York Times in 2011.
At the time, Genen­tech hadn't de­vel­oped any can­cer drugs. The lega­cy biotech brought Desmond-Hell­mann back to San Fran­cis­co in 1995 to help build that pipeline and pro­mot­ed her to chief med­ical of­fi­cer the fol­low­ing year.
Arthur Levin­son, the CEO of Genen­tech dur­ing her tenure, de­scribed her to the New York Times as a shrewd ex­ec­u­tive, who was able to use her on­col­o­gy and sta­tis­ti­cal back­ground to choose the best drugs — and was al­so able to tell re­searchers when their projects weren't be­ing cho­sen.
"She's a very nice per­son, so this did not come nat­u­ral­ly to her," Levin­son said. "But she got it quick­ly. She be­came a tough leader, tough in a pos­i­tive sense. She was will­ing to make tough calls with­out much dif­fi­cul­ty."
Over 14 years at Genen­tech, she over­saw the de­vel­op­ment of Avastin and Her­ceptin, the first gene-tar­get­ed can­cer ther­a­pies.
She left the com­pa­ny when it was bought out by Roche in 2009, leav­ing as head of prod­uct de­vel­op­ment, and soon went on to be­come chan­cel­lor of UCSF (where there was a brief con­tro­ver­sy over her to­bac­co in­vest­ments, which she im­me­di­ate­ly sold off.). She joined the Gates Foun­da­tion in 2014.
As CEO she over­saw a bevy of pub­lic health pro­grams and, in 2018, the launch of the Gates Med­ical Re­search In­sti­tute in Cam­bridge, MA, lur­ing ex­ec­u­tives from No­var­tis and Mer­ck and oth­er top biotech firms to fill out the lead­er­ship team.
The in­sti­tute launched with a bud­get of $100 mil­lion and tar­gets the Gates Foun­da­tion had long pur­sued: malar­ia, tu­ber­cu­lo­sis, and di­ar­rheal dis­eases. The idea was to help di­rect­ly de­vel­op drugs that the mar­ket wasn't in­cen­tiviz­ing, in­clud­ing a malar­i­al vac­cine. Their first big project is test­ing if a boost­er shot of Bacil­lus Cal­mette-Guérin, the tu­ber­cu­lo­sis vac­cine al­ready giv­en to in­fants, could help im­prove im­mu­ni­ty for ado­les­cents.
"What keeps me awake is we have all this cap­i­tal, we have all this op­por­tu­ni­ty and we bet­ter get some­thing done," Desmond-Hell­mann told Forbes last year. "We bet­ter do some good in the world, or I will not feel good about lead­ing in the Gates Foun­da­tion."