Swe­den's Cal­lid­i­tas seeks $75M IPO haul to bring its oral steroid to pa­tients with an or­phan kid­ney dis­ease
As biotech af­ter biotech elic­its en­thu­si­as­tic in­vestor sup­port for this cor­ner of the IPO mar­ket, a Swedish play­er is join­ing the Nas­daq line to fund the last leg of its clin­i­cal jour­ney.
Cal­lid­i­tas Ther­a­peu­tics is eye­ing a $75 mil­lion raise, a mod­est sum com­pared to some of the big­ger pub­lic de­buts we've seen in re­cent days — but they could well up­size the of­fer­ing like oth­er small, ob­scure com­pa­nies be­fore them have done.
The pitch cen­ters around the drug that Cal­lid­i­tas was found­ed on: Ne­fe­con, an oral for­mu­la­tion of the cor­ti­cos­teroid budes­onide. Af­ter li­cens­ing it from Bengt Fell­ström and Roger Häll­gren at Up­p­sala Uni­ver­si­ty, the biotech stayed laser-fo­cused on an or­phan au­toim­mune re­nal dis­ease known as IgA nephropa­thy, or IgAN. By sup­press­ing the im­mune re­ac­tion, the hope is that Ne­fe­con can keep pa­tients from pro­gress­ing to end-stage re­nal dis­ease.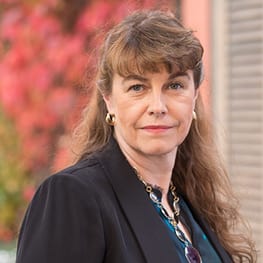 Renée Aguiar-Lu­can­der
Hav­ing di­vid­ed the on­go­ing Phase III tri­al in­to two parts, Cal­lid­i­tas is plan­ning to seek ac­cel­er­at­ed ap­proval if the drug hits the pri­ma­ry end­point on pro­tein­uria — a bio­mark­er in­di­cat­ing pro­tein in dis­ease — in Part A. Part B would then con­firm the clin­i­cal ben­e­fit of Ne­fe­con post-ap­proval.
In Phase IIb, the com­pa­ny not­ed, the drug-in­duced sta­bi­liza­tion of kid­ney func­tion com­pared to place­bo among 150 pa­tients.
The first cut of Phase III da­ta, from 19 sites around the world, is ex­pect­ed in the fourth quar­ter of this year, set­ting up an NDA fil­ing for the first half of 2021 and a launch in 2022..
"Al­though re­cruit­ment in the first quar­ter of 2020 for Part B of Ne­fI­gArd ex­ceed­ed our plans, re­cruit­ment rates have slowed and we ex­pect a re­duced re­cruit­ment rate over the next sev­er­al months due to the im­pact of the COVID-19 pan­dem­ic," an SEC fil­ing read. "How­ev­er, based on ex­ist­ing en­roll­ment in Part B and ex­pect­ed com­ple­men­tary re­cruit­ment ac­tiv­i­ties in Chi­na, we con­tin­ue to ex­pect to re­port da­ta from Part B in 2022."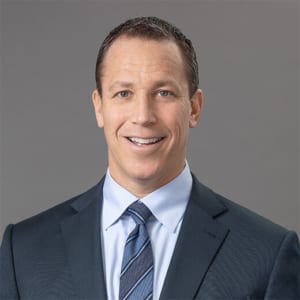 An­drew Udell
While Cal­lid­i­tas in­tends to com­mer­cial­ize in the US on its own with an ini­tial sales­force of 40 — An­drew Udell, the VP of North Amer­i­ca com­mer­cial, will be in charge of that — Ever­est Med­i­cines has paid $15 mil­lion up­front to grab the rights in Chi­na and Sin­ga­pore. Re­gion­al deals for Eu­rope will fol­low.
Scan­di­na­vian in­vestors made up most of the syn­di­cate, with Stif­telsen In­dus­tri­fonden (14.91%), Linc AB (12.49%) and In­vesti­nor AS (10.67%) rank­ing as the top share­hold­ers.
CEO Renée Aguiar-Lu­can­der, al­so holds 1.05% of the stock, the break­down of which is clear­ly dis­played in her bi­og­ra­phy on the Cal­lid­i­tas web­site. This marks the for­mer in­vest­ment banker and sea­soned ven­ture cap­i­tal­ist's first go on the front­lines of biotech.