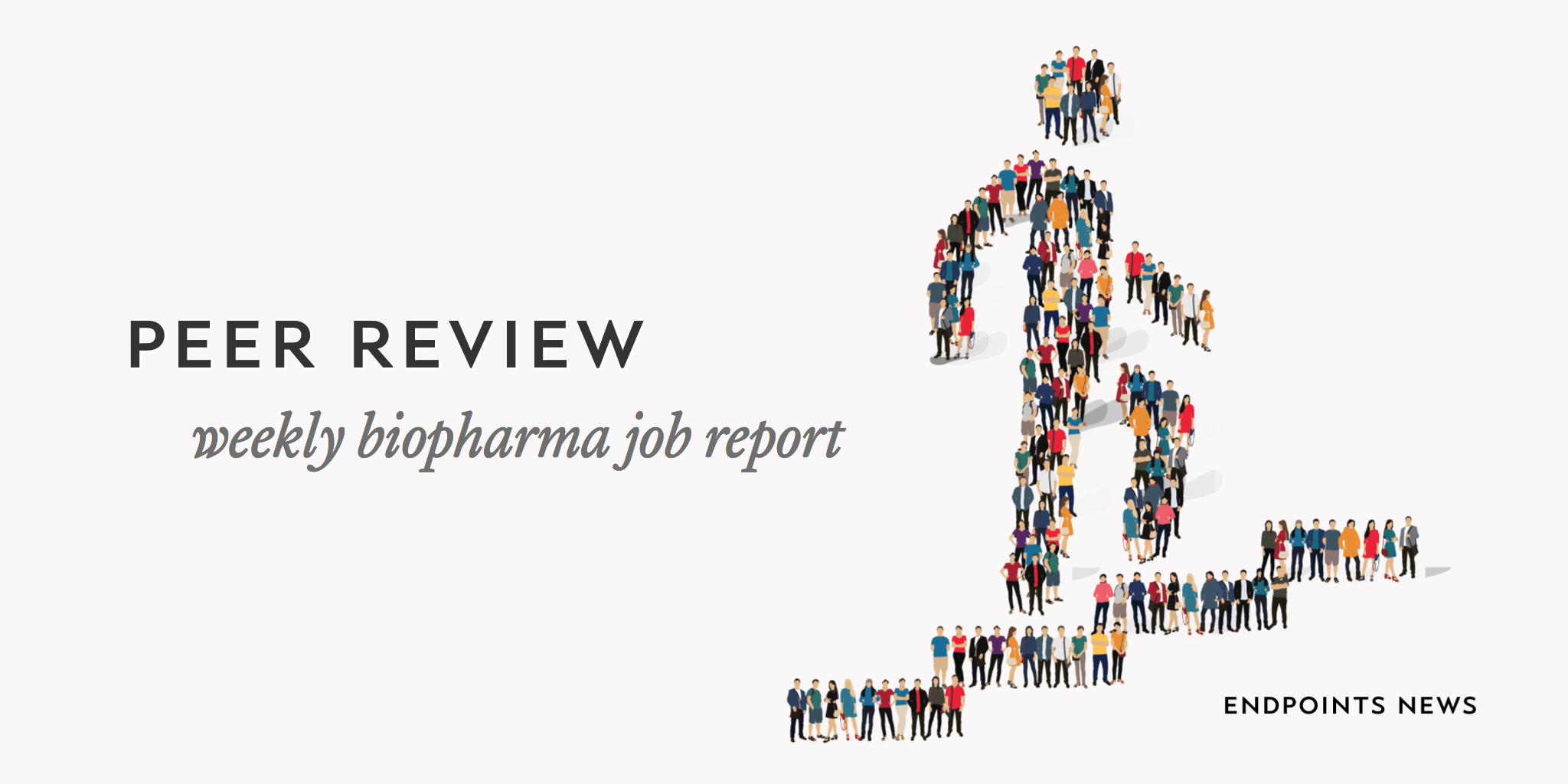 Syn­er­gy CEO pass­es torch to CCO Troy Hamil­ton; Pres­i­dent Steven Kaf­ka re­signs from Foun­da­tion; Ab­b­Vie vet John Leonard to helm In­tel­lia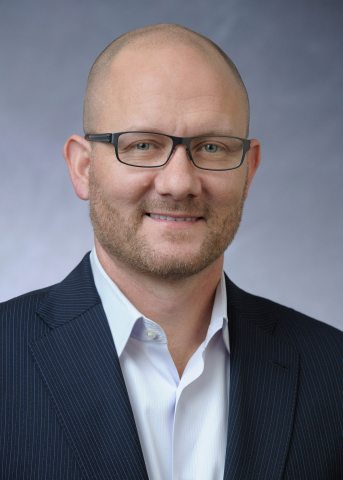 Troy Hamil­ton
→ Mark­ing a new phase for the biotech, Syn­er­gy Phar­ma­ceu­ti­cals $SYGP an­nounced that co-founder and Tru­lance co-in­ven­tor Gary Ja­cob is pass­ing the CEO ba­ton to Troy Hamil­ton. Join­ing Syn­er­gy in 2015, Hamil­ton was chief com­mer­cial of­fi­cer and EVP, steer­ing the launch and com­mer­cial­iza­tion of Tru­lance. The chron­ic id­io­path­ic con­sti­pa­tion drug is right up Hamil­ton's al­ley, as he man­aged the gas­troin­testi­nal unit at Shire for nine years af­ter spend­ing much of his ca­reer at Janssen and Mc­Neil Spe­cial­ty Prod­ucts. "One of my ini­tial ar­eas of fo­cus will be to work with our CFO, Gary Gemignani, and the Syn­er­gy man­age­ment team to con­tin­ue to re­fine our busi­ness plan and fo­cus on achiev­ing cost ef­fi­cien­cies through­out the com­pa­ny while pri­or­i­tiz­ing in­vest­ments that will dri­ve sig­nif­i­cant Tru­lance growth," Hamil­ton said in the state­ment. He al­so made sure to thank Ja­cob, who will con­tin­ue his in­volve­ment with the com­pa­ny as ex­ec­u­tive chair­man of the board.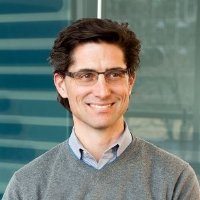 Steven Kaf­ka
→ Pres­i­dent and COO Steven Kaf­ka has in­formed Foun­da­tion Med­i­cine $FMI of his in­ten­tion to re­sign next Feb­ru­ary, trig­ger­ing a lead­er­ship reshuf­fle that adds the pres­i­dent ti­tle to CEO Troy Cox and COO role to SVP of in­ter­na­tion­al mar­kets Kon­stan­tin Fiedler. Kaf­ka's tenure at Foun­da­tion last­ed al­most five years, no­tice­ably longer than his stints at oth­er biotechs in­clud­ing Mil­len­ni­um Phar­ma­ceu­ti­cals and Aileron Ther­a­peu­tics. Cox and Fiedler are both rel­a­tive­ly new to the biotech, but each had spent time at some big name com­pa­nies be­fore land­ing here.
→ Cam­bridge, MA-based start­up Dis­arm Ther­a­peu­tics has lured Pe­ter Keller to join as chief busi­ness of­fi­cer af­ter sev­en years at Se­lec­ta Bio­sciences. Keller hasn't al­ways worked in biotech — he was a man­age­ment con­sul­tant for a decade — but while in the in­dus­try, he has been in­volved in an ac­qui­si­tion, a big IPO and a bil­lion-dol­lar deal. While we haven't heard much about where Dis­arm's ax­on­al de­gen­er­a­tion-pre­vent­ing tech is head­ed, we now know Keller will be shap­ing part of it.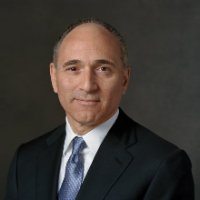 Joe Jimenez
→ As Joe Jimenez con­tin­ues to search for his next big break af­ter No­var­tis (ide­al­ly in Sil­i­con Val­ley), he will spend some time in Cincin­nati as a mem­ber of Proc­ter & Gam­ble's board of di­rec­tors. Con­sumer busi­ness is fa­mil­iar turf for Jimenez, who worked top jobs at Heinz be­fore tak­ing the reins of the Swiss phar­ma gi­ant.
→ In a clear sig­nal that CRISPR/Cas9 play­er In­tel­lia Ther­a­peu­tics is piv­ot­ing to a Phase I, John Leonard, found­ing chief med­ical of­fi­cer, is be­ing kicked up to the CEO's of­fice. Hav­ing led the biotech $NT­LA through a quick and suc­cess­ful IPO in 2016, At­las part­ner Nes­san Berming­ham will re­turn to biotech ven­ture cap­i­tal. The R&D trek will like­ly be long, with ri­vals Ed­i­tas and CRISPR Ther­a­peu­tics — who are still fight­ing over the IP — de­ter­mined to have a slice of the mar­ket. The board is putting its faith in Leonard, the for­mer top sci­en­tist at Ab­b­Vie who worked on HIV and HCV while tak­ing a lead role on Hu­mi­ra dur­ing his 22-year tenure.
→ Gen­zyme vet Marc Beck­er will be Con­cert Phar­ma's new CFO, af­ter a brief stint at CRISPR Ther­a­peu­tics. The Lex­ing­ton, MA-based biotech $CNCE is prepar­ing to broad­en its pipeline of deu­teri­um chem­istry prod­uct can­di­dates — a pipeline where four out of five pro­grams are cur­rent­ly part­nered — and Beck­er will be very much in­volved in that, ac­cord­ing to a state­ment.
→ Paris-based Ac­ti­cor Biotech has tapped Yan­nick Plé­tan as its first chief med­ical of­fi­cer. A spin­off from the French Na­tion­al In­sti­tute of Health and Med­ical Re­search, the 4-year-old com­pa­ny is de­vel­op­ing an an­tithrom­bot­ic agent for the acute phase of is­chemic stroke. Plé­tan's clin­i­cal and med­ical ex­pe­ri­ence at Roche and Pfiz­er will be im­por­tant as Ac­ti­cor nav­i­gates the next tri­al phase for its lead can­di­date ACT017.
→ Ra­jesh Shrotriya, the 15-year chair­man and CEO of Spec­trum Phar­ma­ceu­ti­cals, has been fired, the com­pa­ny an­nounced Sun­day. The ter­mi­na­tion trig­gered a chain of lead­er­ship changes: cur­rent pres­i­dent and COO Joseph Tur­geon is now pres­i­dent and CEO, as well as a board of di­rec­tor mem­ber; di­rec­tor Stu­art Krass­ner fills the chair­man seat; and Thomas Riga (EVP, CCO and head of busi­ness de­vel­op­ment) be­comes COO. Tur­geon is an Am­gen vet who used to over­see com­mer­cial ac­tiv­i­ties for Spec­trum.
→ For­est Labs vet Charles Ryan will take the CEO's job at Neu­rotrope $NTRP fol­low­ing the res­ig­na­tion of Su­sanne Wilke.
→ In line with CEO George Scan­gos' vi­sion for Vir Biotech­nol­o­gy to be a sci­ence-dri­ven com­pa­ny, im­mu­nol­o­gist An­to­nio Lan­za­vec­chia has been brought on as SVP and se­nior re­search fel­low. His main charge is to pro­vide sci­en­tif­ic lead­er­ship for Vir's tech­ni­cal pro­grams look­ing in­to se­ri­ous in­fec­tious dis­eases. While do­ing that for the San Fran­cis­co up­start, he will con­tin­ue his roles as di­rec­tor of the In­sti­tute for Re­search in Bio­med­i­cine in Bellinzona, Switzer­land and as pro­fes­sor at the Uni­ver­sità del­la Svizzera ital­iana.
→ Fol­low­ing No­vem­ber's IPO, Apel­lis Phar­ma­ceu­ti­cals $APLS has ap­point­ed Tim­o­thy Sul­li­van, for­mer­ly a VC firm part­ner, as CFO. Sul­li­van has spent the past three years as an ob­serv­er on Apel­lis' board of di­rec­tors, as the Ken­tucky biotech took its Soliris ri­val drug and age-re­lat­ed mac­u­lar de­gen­er­a­tion ther­a­py fur­ther along the pipeline, rais­ing mon­ey even af­ter a foiled first IPO at­tempt. Now Apel­lis is ready to en­ter Phase III tri­als for both pro­grams in 2018, and in his new role, Sul­li­van will lead the de­vel­op­ment of its fi­nanc­ing and growth strat­e­gy.
→ Long­time EVP and CFO Ryan May­nard is re­sign­ing from South San Fran­cis­co-based Rigel Phar­ma­ceu­ti­cals $RIGL for undis­closed rea­sons (but cer­tain­ly not due to a dis­pute or dis­agree­ment with the com­pa­ny, ac­cord­ing the to SEC fil­ing). Nel­son Ca­bat­u­an, cur­rent VP of fi­nance, will step in as the in­ter­im prin­ci­pal ac­count­ing of­fi­cer while the biotech search­es for a re­place­ment ahead of its lead drug's PDU­FA date.
→ Bellerophon Ther­a­peu­tics $BLPH has qui­et­ly hired a new CFO, As­saf Ko­rner, to re­place Megan Schoeps, who re­signed a cou­ple weeks ago. Ko­rner has worked a slate of fi­nan­cial jobs at med­ical de­vice and con­sumer prod­uct com­pa­nies such as Syneron Med­ical, Ilu­mi­nage Beau­ty and KP­MG.
→ Af­ter wow­ing in­vestors with its BC­MA-tar­get­ing CAR-T at ASH, blue­bird bio $BLUE turned to its in­ter­nal op­er­a­tions and named Ko­ry Went­worth VP of fi­nance and prin­ci­pal ac­count­ing of­fi­cer. A vet­er­an of big pub­lic ac­count­ing firms, Went­worth cut his teeth in biotech con­troller­ship dur­ing his 9-year run at Alex­ion. He fills the shoes of Jef­frey Walsh, the biotech's chief fi­nan­cial and strat­e­gy of­fi­cer, who will con­tin­ue to serve in the prin­ci­pal fi­nan­cial role.
→ British dis­cov­ery and de­vel­op­ment ser­vice provider Con­cept Life Sci­ences has hired An­drew Scott as head of bioas­say de­vel­op­ment and screen­ing, and Ma­g­a­lie Fer­bach as busi­ness de­vel­op­ment di­rec­tor for South­ern and Cen­tral Eu­rope. Scott has ex­pe­ri­ence span­ning phar­ma, biotech and CRO, while Fer­bach's back­ground is in agro­chem­i­cals. These ap­point­ments wrap up Con­cept's ex­pand­ing year, marked by the ac­qui­si­tion of Aquila Bio­med­ical in Ed­in­burgh and open­ing of new lab­o­ra­to­ry space at Alder­ly Park.