Take­da bless­es a lit­tle biotech's en­gi­neered tox­in tech for mul­ti­ple myelo­ma, trig­ger­ing a bases loaded home run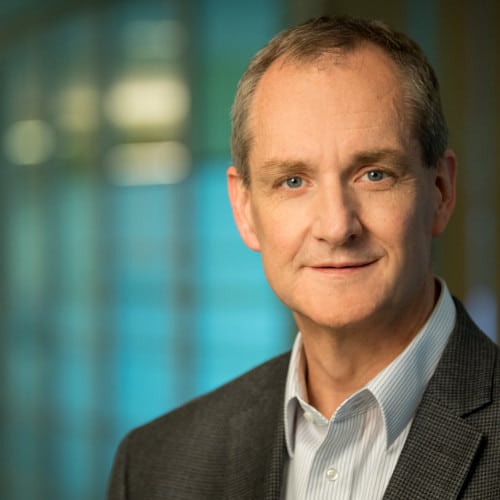 Philip Row­lands
Austin-based Mol­e­c­u­lar Tem­plates scored three times on Wednes­day.
Ear­ly in the day the biotech an­nounced a deal with Take­da to take their 2-year pre­clin­i­cal odyssey up to the prover­bial next lev­el, an­gling to take an en­gi­neered tox­in tech in­to the clin­ic. Take­da's Boston R&D group — about to un­der­go a mon­u­men­tal trans­for­ma­tion with the Shire takeover — inked the pact, hand­ing over $30 mil­lion in cash and promis­ing a rich ta­pes­try of mile­stones that to­taled in the hun­dreds of mil­lions of dol­lars.
That news in turn spawned a big run of the lit­tle biotech's stock $MTEM, which zoomed up 52% by the end of the mar­ket day. And then Mol­e­c­u­lar Tem­plates — fol­low­ing a fa­mil­iar game plan on Wall Street — im­me­di­ate­ly looked to cash in with a raise, which took some of the steam out of its new­ly swollen share price.
Take­da hasn't been quick to talk num­bers up to now, but was ev­i­dent­ly in a gen­er­ous mood as the part­ners de­clared them­selves high­ly sat­is­fied with the work they've done iden­ti­fy­ing drug can­di­dates that tar­get CD38.
One of the most pop­u­lar tar­gets in mul­ti­ple myelo­ma, the part­ners have been work­ing to­geth­er to cre­ate en­gi­neered tox­in bod­ies, bac­te­ria de­signed to tar­get myelo­ma cells fes­tooned with CD38 on the sur­face. And the com­pa­nies like to spot­light that they're trav­el­ing a sep­a­rate path from the pop­u­lar ap­proach that re­lies heav­i­ly on the im­mune sys­tem to dri­ve a ther­a­peu­tic ef­fect.
The Texas com­pa­ny al­ready has had ear­ly-stage clin­i­cal work un­der­way for their lead drug, MT-3724, now be­ing test­ed in pa­tients with B cell non-Hodgkin's lym­phoma and B-cell CLL. The com­pa­ny has col­lab­o­rat­ed with MD An­der­son in Hous­ton and al­so raised cash from the state's CPRIT group, set up to sup­port Texas-based biotechs con­cen­trat­ing on on­col­o­gy.
They'll share de­vel­op­ment costs for now and Take­da is con­fi­dent enough to of­fer a moth­er­lode of back-end mile­stones that add up to $632.5 mil­lion. If Mol­e­c­u­lar Tem­plates doesn't pick up a co-de­vel­op­ment op­tion on the ta­ble that sinks to $337.5 mil­lion tops.
The en­dorse­ment is free.
"Through­out our re­search col­lab­o­ra­tion with Mol­e­c­u­lar Tem­plates, we have seen the promise of its ETB plat­form for the dis­cov­ery and de­vel­op­ment of new ther­a­pies," says Philip Row­lands, head of the On­col­o­gy Ther­a­peu­tic Area Unit at Take­da. "As we ex­pand our re­la­tion­ship and con­tin­ue to ex­plore next-gen­er­a­tion modal­i­ties, our hope is to bring forth new and im­por­tant treat­ment op­tions for pa­tients."