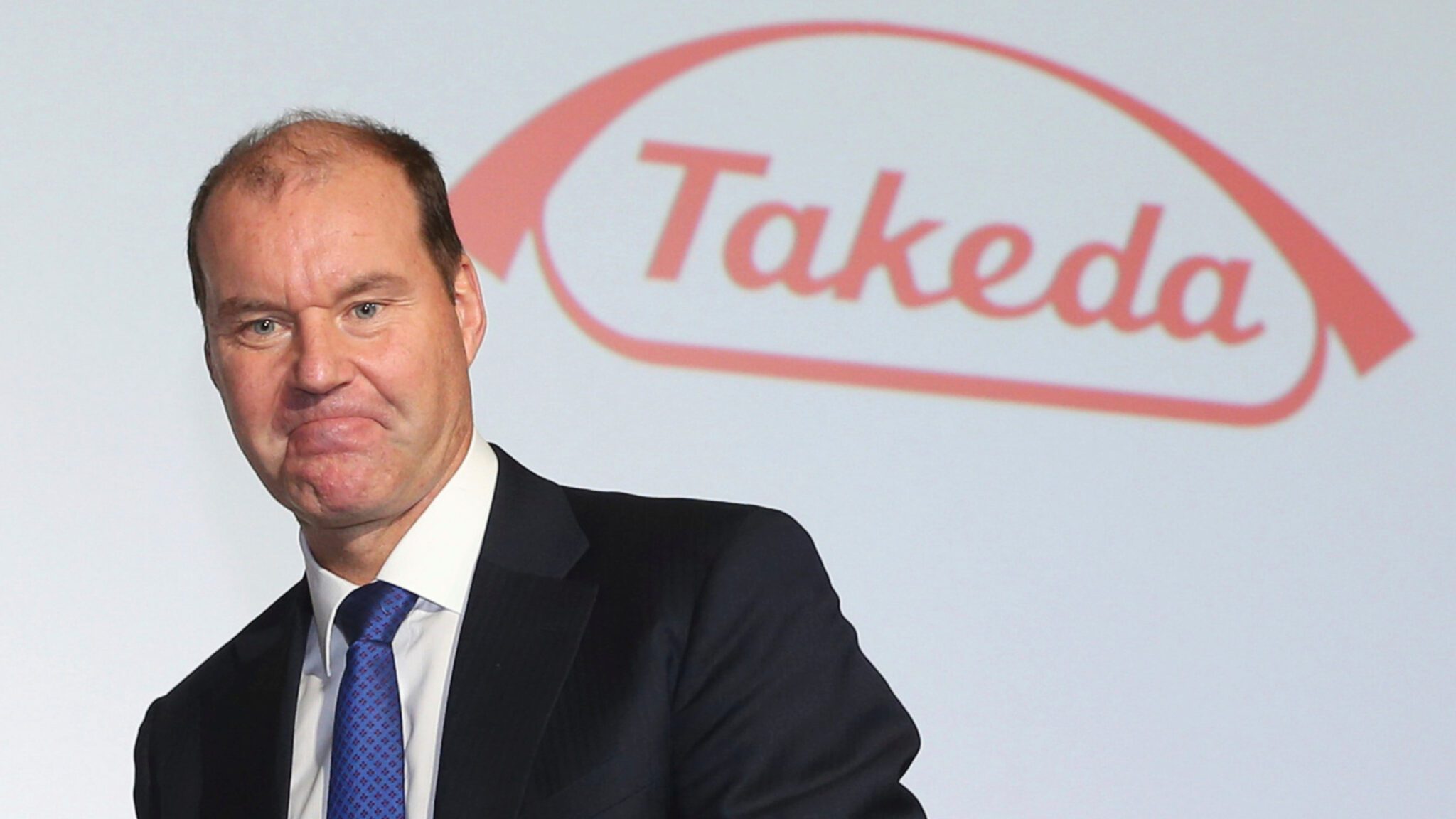 Christophe Weber, Takeda CEO (Miho Takahashi/The Yomiuri Shimbun via AP Images)
Take­da bumps En­tyvio peak sales, lays out dengue vac­cine plans and celi­ac pipeline in lat­est earn­ings call
Take­da pro­ject­ed op­ti­mism in Thurs­day's first-half fis­cal earn­ings call across its port­fo­lio, an­nounc­ing a boost in peak sales es­ti­mates for its al­ready block­buster IBD med En­tyvio along with pos­i­tive news on its dengue vac­cine Qden­ga and celi­ac dis­ease pipeline. The pos­i­tive out­look punc­tu­at­ed over­all sales growth on first-half rev­enue of $13.6 bil­lion, up 5.5%.
CEO Christophe We­ber at­trib­uted the growth to strong sales led by En­tyvio (+17%), hered­i­tary an­gioede­ma drug Takhzy­ro (+31%) and plas­ma prod­uct HyQvia (+17%).
For En­tyvio, an­tic­i­pat­ing a sub­cu­ta­neous ap­proval on the hori­zon, Take­da upped peak an­nu­al sales for the drug to $7.5-$9 bil­lion, a jump up from pre­vi­ous pro­jec­tions of $5.5-$6.5 bil­lion. It pro­ject­ed $5.4 bil­lion in sales for the cur­rent fis­cal full year 2022 sales (end­ing March 2023) and said it's on track to file for the sub­cu­ta­neous in­jectable ver­sion of the cur­rent­ly IV-on­ly drug by end of fis­cal year 2023 (end­ing March 2024).
Take­da re­ceived a CRL for sub­cu­ta­neous En­tyvio in 2019; how­ev­er, that was re­lat­ed to the de­sign and la­bel­ing of the de­vice and not prod­uct safe­ty or ef­fi­ca­cy da­ta, the phar­ma re­port­ed last year. Take­da is work­ing with the FDA on the new sub­mis­sion.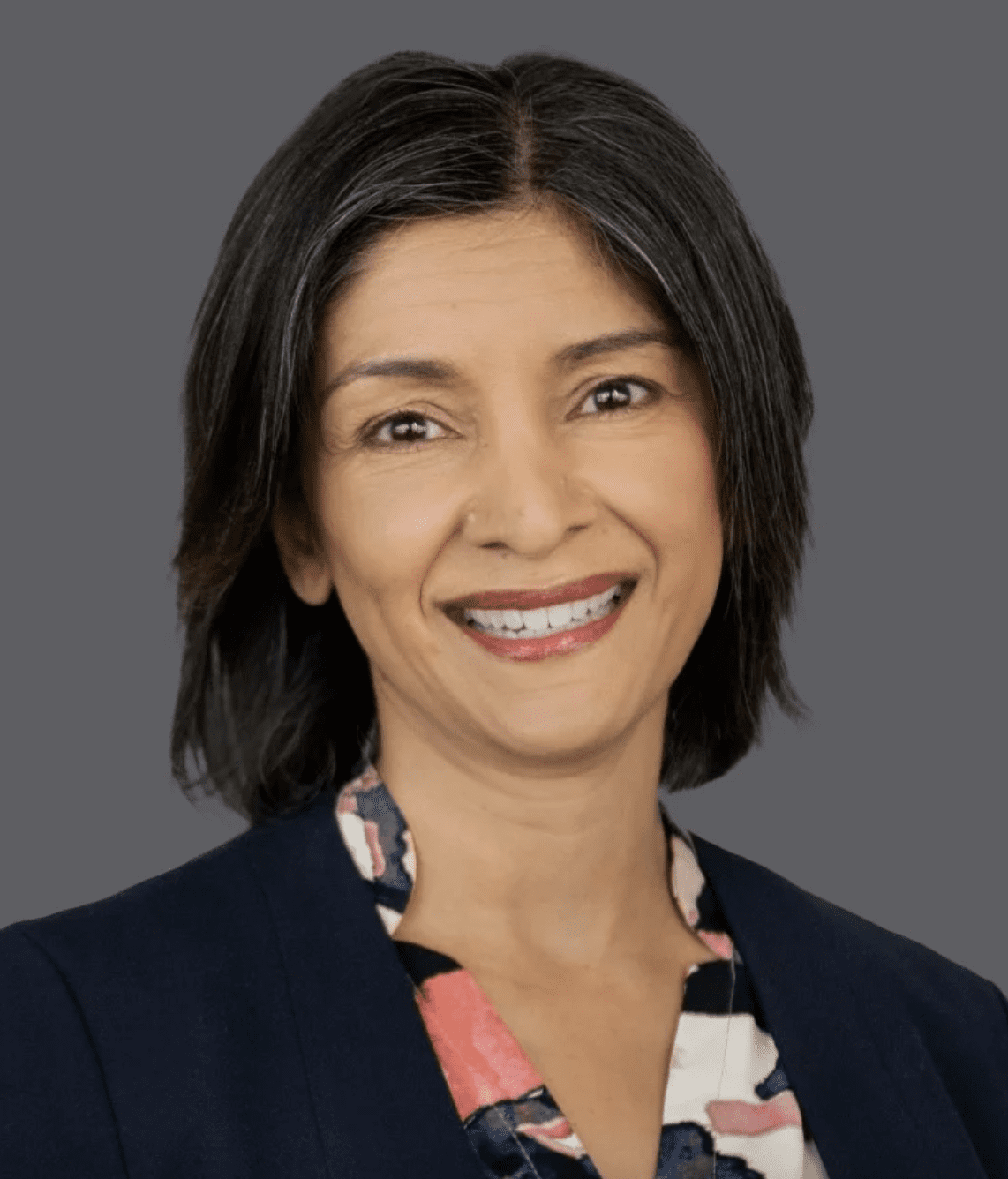 Ra­mona Se­queira
When asked about the range, Ra­mona Se­queira, Take­da's pres­i­dent of the glob­al port­fo­lio di­vi­sion, said the low­er end of the new peak would re­flect a re­jec­tion of the sub­cu­ta­neous ver­sion — which Take­da does not ex­pect — but would rather ac­count more for com­pe­ti­tion in the space.
En­tyvio com­peti­tors in the crowd­ed mar­kets for ul­cer­a­tive col­i­tis and Crohn's dis­ease in­clude J&J's Janssen's Ste­lara, Pfiz­er's Xel­janz and Ab­b­Vie's Hu­mi­ra, Rin­voq and Skyrizi, along with mul­ti­ple scle­ro­sis oral med Zeposia from Bris­tol My­ers Squibb get­ting a re­cent UC nod.
On the vac­cine busi­ness, Take­da tout­ed its Qden­ga dengue vac­cine prospects al­ready ap­proved in In­done­sia, re­cent­ly notch­ing a pos­i­tive CHMP rec­om­men­da­tion and ready for FDA fil­ing be­fore the end of its fis­cal 2022. With an 84% de­crease in hos­pi­tal­iza­tions and 61% re­duc­tion in symp­to­matic cas­es — plus no im­por­tant safe­ty risks over the four-and-a-half-year study — Take­da said it's con­fi­dent in Qden­ga's prospects. While Sanofi's Deng­vax­ia is al­ready ap­proved, Qden­ga would be dif­fer­ent in that it does not re­quire a pre-vac­ci­na­tion blood test to de­ter­mine if a per­son has al­ready had the dis­ease.
Se­queira tack­led a Qden­ga pric­ing ques­tion, first point­ing out the glob­al prob­lem of dengue dis­ease which is en­dem­ic in 100 coun­tries, and said Take­da will roll out tiered pric­ing that will seg­ment mar­kets based on "health­care so­phis­ti­ca­tion."
She de­murred on specifics, point­ing to a Dec. 15 in­vestor meet­ing where more of Take­da's Qden­ga com­mer­cial plans will be dis­cussed.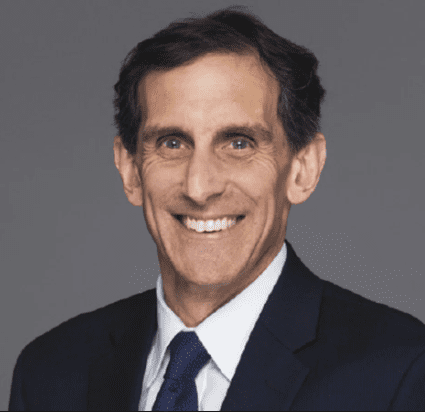 Andy Plump
Re­gard­ing pipeline de­vel­op­ment, Take­da R&D chief Andy Plump high­light­ed its celi­ac dis­ease port­fo­lio and progress. It re­cent­ly inked a deal with Zedi­ra and Dr. Falk Phar­ma on a Phase II drug known as TAK-227. Zedi­ra and Dr. Falk are cur­rent­ly run­ning a 12-week Phase IIb study with celi­ac pa­tients who are al­ready on a gluten-free di­et, as a fol­low-up to the Phase IIa study chal­lenge study, Plump said.
Af­ter the Phase IIb is com­plete, Take­da will take over for the Phase III one-year study fol­low­ing new­ly re­leased FDA guide­lines for what would be need­ed for a celi­ac dis­ease drug ap­proval. There is cur­rent­ly no ap­proved drug ther­a­py for celi­ac dis­ease, al­though more than a dozen can­di­dates are in tri­als. This sum­mer, 9 Me­ters dis­con­tin­ued its can­di­date lara­zotide, which was the on­ly Phase III drug un­der study.
Plump said, "We'll need both his­to­log­i­cal and pa­tient-re­port­ed out­comes, both of which we've seen ben­e­fits on in our Phase IIa study."
Oth­er Take­da celi­ac pro­grams in­clude TAK-062, a short-act­ing oral for po­ten­tial meal­time dos­ing, and TAK-101, a sys­temic im­mune-mod­i­fy­ing nanopar­ti­cle can­di­date.