Take­da ex­plores com­pu­ta­tion­al chem­istry leads from Schrödinger in $170M-plus pact; Aeter­na Zen­taris boots CEO, con­sid­ers op­tions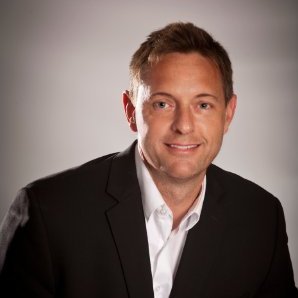 Stephen Hitch­cock, Glob­al Head of Re­search, Take­da
→ Take­da is in­clud­ing an in sil­i­co dis­cov­ery pact with Schrödinger to aug­ment its re­struc­tured R&D op­er­a­tions. Schrödinger stands to earn up to $170 mil­lion per pro­gram in the deal, look­ing to de­sign new chem­i­cal en­ti­ties that the phar­ma com­pa­ny can take in­to the clin­ic. "In this case, Schrödinger is tak­ing the lead role in dis­cov­ery, with Take­da play­ing a sup­port­ing role, lever­ag­ing its in-house struc­tur­al bi­ol­o­gy team and ther­a­peu­tic area ex­per­tise," says Take­da's Stephen Hitch­cock.
→ Three months af­ter Aeter­na Zen­taris $AEZS saw its shares crater on the news that its big Phase III study for Zop­trex had failed, the com­pa­ny has boot­ed CEO David Dodd and re­placed him with Michael Ward, a for­mer ex­ec for Sagent. The Charleston, SC-based biotech al­so formed a strate­gic re­view com­mit­tee to see how best to go for­ward af­ter falling in­to pen­ny stock ter­ri­to­ry. Ear­li­er in the week the biotech not­ed that the FDA had ac­cept­ed its new NDA for Macrilen, over­com­ing its ini­tial re­jec­tion.
→ Mon­tre­al-based Clemen­tia Phar­ma­ceu­ti­cals has set terms for its IPO, look­ing to raise about $100 mil­lion as it sells 7.2 mil­lion shares at $13 to $15 each. In­sid­ers are ar­rang­ing to buy $30 mil­lion of that, leav­ing the com­pa­ny – it hopes – with a $450 mil­lion val­u­a­tion. The biotech will trade un­der the $CM­TA sym­bol.
→ DARPA is alert to the pos­si­ble threats posed by CRISPR and oth­er gene edit­ing tech­nolo­gies. So now it's as­sem­bled some of the lead­ing re­search or­ga­ni­za­tions in the coun­try to see what they need to do to re­spon­si­bly "har­ness" the tech­nol­o­gy and guard against its mis­use. And they're spend­ing $65 mil­lion on the ini­tia­tive.