Take­da takes a swing at RNA small mol­e­cules with dis­cov­ery pact for mul­ti­ple po­ten­tial Evotec pro­grams
Heart­ened by an FDA ap­proval for Roche's Evrys­di last year as the first small mol­e­cule mod­u­la­tor for RNA, the rest of bio­phar­ma is look­ing to place their bets in the promis­ing field. No stranger to ear­ly-stage dis­cov­ery deals, Take­da has now iced a pact with a Ger­man play­er to chase the first small mol­e­cule lig­and for RNA.
Ger­many-based Evotec will team up with Take­da to dis­cov­er and de­vel­op RNA tar­gets ripe for small mol­e­cule ther­a­peu­tics, the com­pa­ny an­nounced Mon­day.
In ad­di­tion to re­ceiv­ing re­search fund­ing, Evotec will be el­i­gi­ble to re­ceive dis­cov­ery, pre-clin­i­cal, clin­i­cal, com­mer­cial and sales mile­stone pay­ments of up to $160 mil­lion per pro­gram, as well as tiered roy­al­ties on net sales of any prod­ucts that come from the col­lab­o­ra­tion.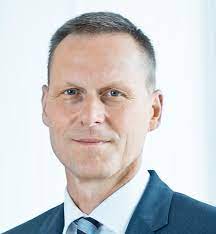 Cord Dohrmann
Tar­get in­di­ca­tions weren't dis­closed as part of the an­nounce­ment. An Evotec spokesper­son couldn't be reached for com­ment by press time.
The col­lab­o­ra­tion will use Evotec's RNA tar­get­ing plat­form to iden­ti­fy promis­ing RNA se­quences to tar­get small-mol­e­cule lig­ands that can be de­vel­oped in­to ther­a­peu­tics, a state­ment said. It's an­oth­er shot on goal at RNA tar­gets, which al­low drug de­vel­op­ers to by­pass hard-to-hit pro­teins, ac­cord­ing to Cord Dohrmann, CSO of Evotec.
"Many high­ly val­i­dat­ed tar­gets have proven to be in­tractable via con­ven­tion­al pro­tein tar­get­ing ap­proach­es," Dohrmann said in a state­ment. "For this rea­son, Evotec has been pi­o­neer­ing RNA tar­get­ing strate­gies and ap­proach­es for quite some time."
This type of part­ner­ship is noth­ing new for Evotec and marks the sec­ond time in the past year that it's fos­tered an al­liance with Take­da.
In April 2020, Take­da tapped Evotec to de­vel­op gene ther­a­py tar­gets across four broad ther­a­peu­tic ar­eas — on­col­o­gy, rare dis­eases, neu­ro­science and gas­troen­terol­o­gy. In Oc­to­ber, the com­pa­ny an­nounced plans to in­vest more in cell and gene ther­a­py re­search af­ter re­ceiv­ing a $236 mil­lion in­vest­ment from Mubadala In­vest­ment Com­pa­ny, the UAE's sov­er­eign wealth fund.
Two months ear­li­er, in Au­gust 2020, the drug dis­cov­ery com­pa­ny was en­list­ed by Dan­ish gi­ant No­vo Nordisk to tar­get chron­ic kid­ney dis­ease. The com­pa­ny al­so has long-term dis­cov­ery al­liances with com­pa­nies like Bay­er, Boehringer In­gel­heim, No­var­tis, Pfiz­er and Sanofi.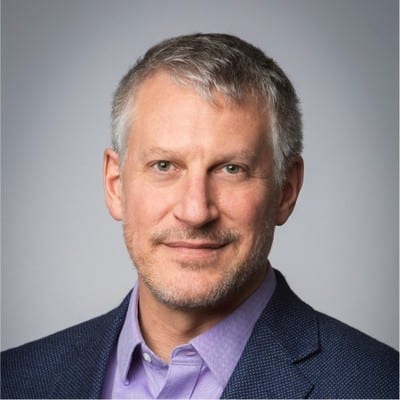 Lar­ry Hamann
Evotec's plat­form is de­signed to iden­ti­fy RNA ter­tiary struc­tur­al el­e­ments where rSM are able to bind with "suf­fi­cient se­lec­tiv­i­ty and affin­i­ty," dis­cov­er and de­vel­op rSM binders that could po­ten­tial­ly de­liv­er oral­ly avail­able drugs and iden­ti­fy and de­liv­er proof-of-tar­get en­gage­ment for dis­ease-rel­e­vant RNA struc­tures, al­low­ing bi­o­log­i­cal­ly ac­tive rSM binders.
"Take­da rec­og­nizes tar­get­ing RNA with small mol­e­cules as a promis­ing new modal­i­ty that has tremen­dous po­ten­tial for much need­ed med­i­cines for pa­tients through mod­u­lat­ing his­tor­i­cal­ly un­drug­gable tar­gets," said Lar­ry Hamann, Head, Drug Dis­cov­ery Sci­ences at Take­da. "We are ex­cit­ed to be work­ing with Evotec and their im­pres­sive ca­pa­bil­i­ties."