Te­va sharp­ens ax, preps bru­tal cuts in R&D and across the group in face of crush­ing debt
The word out of Is­rael to­day is that Te­va is prep­ping a round of bru­tal cuts, with plans to shut­ter an R&D cen­ter and lay off up to 10,000 staffers.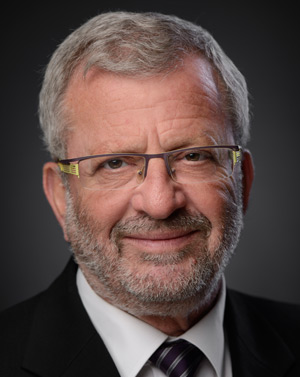 Yitzhak Pe­ter­burg
The R&D cen­ter is in Ne­tanya in Is­rael. Cal­cal­ist is al­so re­port­ing that the com­pa­ny will sell off a lo­gis­tics cen­ter as it looks to slash up to $2 bil­lion in costs in the next two years in the face of crush­ing debt pay­ments.
Te­va al­ready re­cent­ly an­nounced that R&D chief Michael Hay­den is leav­ing the com­pa­ny af­ter 5 years, sig­nal­ing big changes for its re­search op­er­a­tion.
Just ahead of the news, for­mer chair­man and in­ter­im CEO Yitzhak Pe­ter­burg abrupt­ly re­signed with im­me­di­ate ef­fect — sig­nal­ing that the fall­out in Is­rael will like­ly be in­tense.
The unions are al­ready re­port­ed­ly or­ga­niz­ing protests against the lay­offs, with gov­ern­ment of­fi­cials like­ly to jump in as well.
Te­va, though, has lit­tle choice at this point. New CEO Kåre Schultz stepped in to a com­pa­ny that took on $35 bil­lion in debt as it built up its gener­ics busi­ness just ahead of a turn for the worse in that busi­ness. Its R&D op­er­a­tions, mean­while, have proven to be woe­ful­ly in­ad­e­quate to the task, with some se­vere set­backs as its fran­chise brand­ed drug faced cheap knock­offs of its own.