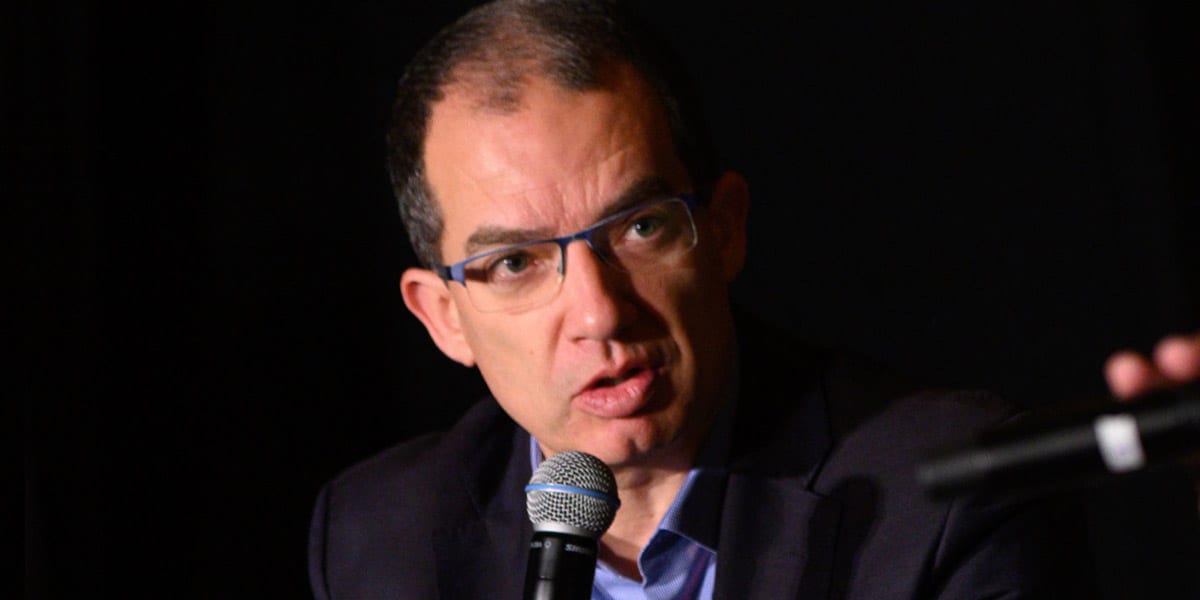 Stéphane Bancel at the Endpoints #JPM20 breakfast panel in San Francisco, January 2020 (Photo: Jeff Rumans, Endpoints News)
The CHIC in­ter­view: Stéphane Ban­cel on Mod­er­na's overnight trans­for­ma­tion, the new time­line on vac­cine de­vel­op­ment and his one re­gret in 2020
The China Healthcare Investment Conference — better known as CHIC — took place last week in Shanghai at the Ritz-Carlton Pudong. Endpoints partnered with CHIC this year in an effort to highlight the global nature of drug development, and John Carroll conducted two virtual "fireside chats" that was broadcast to attendees. We'll be sharing both with the Endpoints Premium audience, and first up is a one-on-one interview with Moderna's Stéphane Bancel.
John Carroll has been covering Moderna and Bancel since the very beginning. He started their conversation by noting it was the first time he's taken a drug from a company he's covered from its inception. They go on to discuss how Moderna is being transformed by cash-flow earlier than expected, Bancel's one big regret in 2020, and much more.
Their conversation is below, and we hope you enjoy.
Premium subscription required
Unlock this article along with other benefits by subscribing to one of our paid plans.