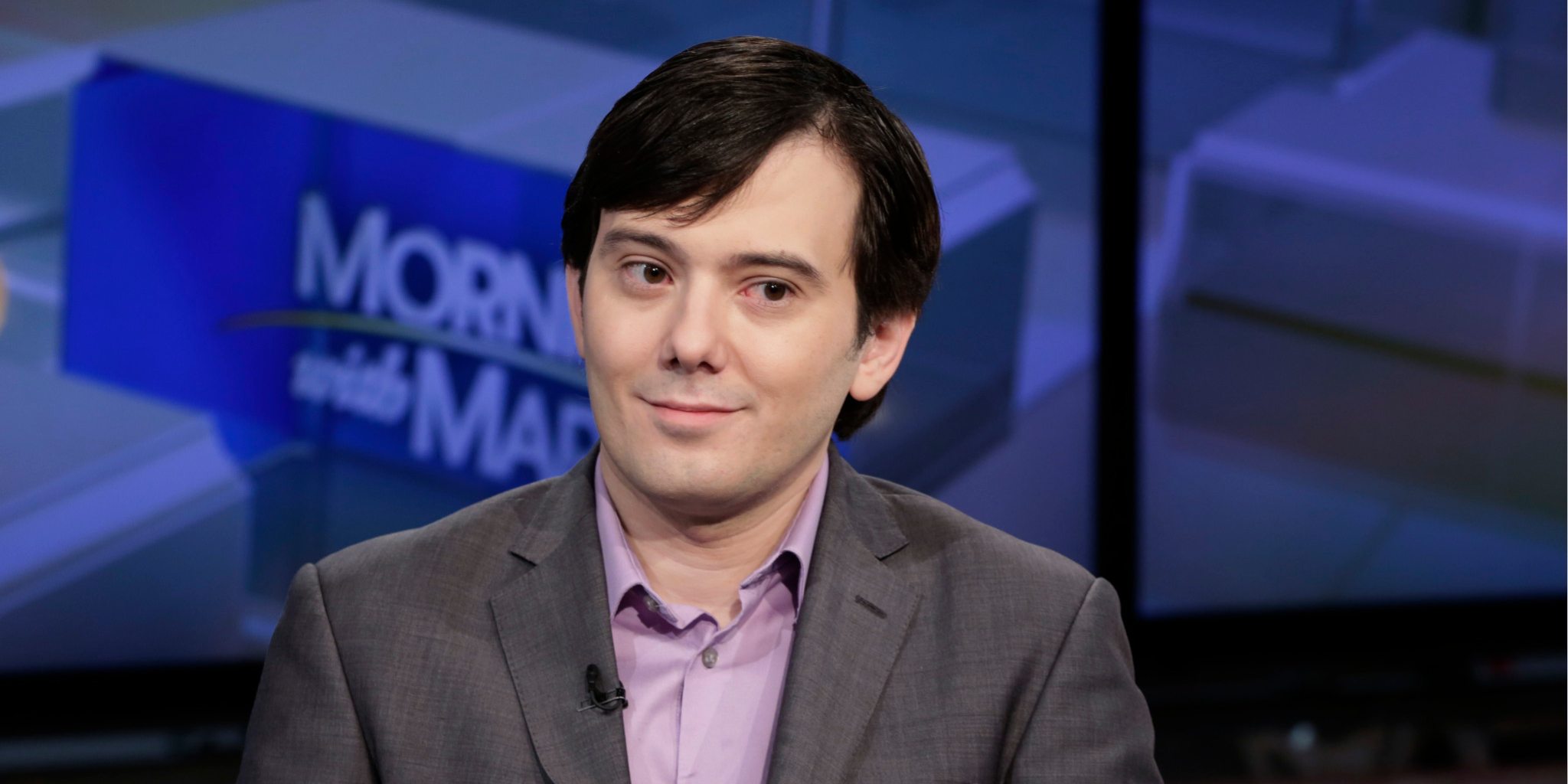 Martin Shkreli (AP Images)
The FDA OKs gener­ic Dara­prim, the Mar­tin Shkre­li ther­a­py that trig­gered an un­end­ing tem­pest over drug pric­ing
The FDA post­ed a new gener­ic drug ap­proval Fri­day af­ter­noon, and this one ar­rived with a lit­tle ex­tra rel­ish added to the cus­tom­ary pro­nounce­ment.
The agency has giv­en Cerovene the green light to sell gener­ic Dara­prim, Mar­tin Shkre­li's treat­ment for tox­o­plas­mo­sis that det­o­nat­ed a world class brouha­ha over drug pric­ing that has taint­ed the in­dus­try. Shkre­li no soon­er ac­quired the old, once cheap drug than he in­stant­ly raised the price by more than 5,000%, some­thing that the gen­er­al pub­lic — and a big seg­ment of the bio­phar­ma in­dus­try — was pro­found­ly ap­palled by.
It's tak­en more than 4 years for a gener­ic to come along, and giv­en the way drug pric­ing works in the U.S., there's a good chance that re­al price re­lief may still be a long way off.
Shkre­li, al­ways ready to play the Jok­er in every phar­ma biopic, blast­ed back against the pub­lic scorn that he stirred, up un­til he was sen­tenced to 7 years for de­fraud­ing in­vestors in the hedge funds he had dri­ven in­to a brick wall be­fore he turned to biotech — fol­low­ing the path of buy­ing drugs and hik­ing the price.
Law­mak­ers put him in the spot­light, but there was no sham­ing Shkre­li. The price stayed high, and the agency even­tu­al­ly wound up us­ing the case to craft new rules that would help pre­vent Shkre­li wannabes from fol­low­ing in his foot­steps.
"Through the FDA's Drug Com­pe­ti­tion Ac­tion Plan, we've worked to re­move bar­ri­ers in gener­ic drug de­vel­op­ment by not on­ly tak­ing ac­tions that im­prove the ef­fi­cien­cy of the de­vel­op­ment, re­view and ap­proval of gener­ic drugs, but al­so by clos­ing loop­holes that al­low brand-name drug com­pa­nies to 'game' the rules in ways that de­lay gener­ic com­pe­ti­tion that Con­gress in­tend­ed," FDA com­mish Stephen Hahn said in a pre­pared state­ment.
Ac­cord­ing to a re­cent fed­er­al law­suit brought by the FTC and the state of New York, Shkre­li en­gaged in just such be­hav­ior, cook­ing up "an elab­o­rate an­ti­com­pet­i­tive scheme to pre­serve a mo­nop­oly" for Dara­prim. The al­leged of­fens­es ranged from keep­ing sam­ples out of reach for gener­ic drug­mak­ers to block­ing ac­cess to sales rev­enue.
There's no im­me­di­ate word, though, on what Cerovene plans to charge for the drug. And typ­i­cal­ly, it takes sev­er­al gener­ic drug ri­vals to force the price down sharply. No mat­ter what hap­pens to Dara­prim, though, the drug pric­ing de­bate, and the fall­out that Dara­prim helped cre­ate, has be­come a fix­ture of the US po­lit­i­cal scene and the 2020 elec­tion cy­cle. And some of these can­di­dates are af­ter much big­ger fish than the im­pris­oned Shkre­li.