The hep C pipeline shriv­els as Mer­ck dumps two next-gen com­bos, boost­ing leader Gilead
An­a­lysts are an­tic­i­pat­ing that Mer­ck will soon have a new write-down to add to the $3 bil­lion fine the phar­ma gi­ant record­ed ear­li­er this year when it dis­count­ed its big hep C drug MK-3682.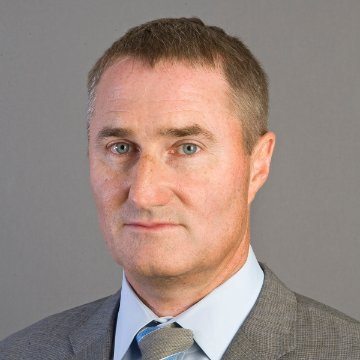 Ge­of­frey Porges, Leerink
The phar­ma gi­ant said this morn­ing that it is drop­ping two key com­bos — MK3682B (gra­zo­pre­vir/ruzasvir/up­ri­fos­bu­vir) and MK3682C (ruzasvir/up­ri­fos­bu­vir) — that were seen as suc­ces­sors to its strug­gling fran­chise for Zepati­er.
Mer­ck bal­anced the Phase II da­ta it had on hand and a shrink­ing mar­ket­place dom­i­nat­ed by two key play­ers — with Gilead out front fol­lowed by Ab­b­Vie — and de­cid­ed to throw in the tow­el.
At this stage, Mer­ck wants to lim­it its work to Zepati­er (el­basvir and gra­zo­pre­vir). That move vir­tu­al­ly elim­i­nat­ed any po­ten­tial val­ue that may have come out of its $3.9 bil­lion ac­qui­si­tion of Idenix, when Mer­ck fan­cied it could be a leader in hep C dur­ing one of the hottest R&D com­pe­ti­tions in the busi­ness.
Gilead, though, stole the show with a game-chang­ing line­up of hep C ther­a­pies that can pain­less­ly cure the dis­ease. But cur­ing hep C al­so shrinks the mar­ket, leav­ing a de­clin­ing for­tune for the key play­ers to go af­ter. And that's not a game that Mer­ck can play a big role in.
"In a nut­shell, it changes every­thing," not­ed Leerink's Ge­of­frey Porges this morn­ing. And in a good way for Gilead.
The pace of ero­sion of Gilead's HCV rev­enue should slow (be­ing on­ly based on pa­tient vol­ume and du­ra­tion but no longer price as well), and this cat­e­go­ry should now be a mean­ing­ful source of rev­enue for both in­cum­bents for many years to come. The val­ue of Gilead's so­fos­bu­vir looks even more com­pelling to­day, as they now stand alone as the on­ly HCV nuke in the mar­ket; Ab­b­Vie's Mavyret lacks a nuke, and still of­fers com­pelling ef­fi­ca­cy, but in most mar­kets and for most spe­cial­ists, the most dif­fi­cult pa­tients to treat will still re­quire a nuke-based com­bi­na­tion.
Mer­ck has placed most of its R&D eggs in a mas­sive port­fo­lio of PD-1 com­bo stud­ies for Keytru­da, where re­searchers have racked up some ma­jor gains with a savvy de­vel­op­ment plan.