The race to de­vel­op Covid-19 drugs and vac­cines is on — here's what's hap­pen­ing in the UK
Weeks away from the re­sults of on­go­ing US and Chi­na tri­als test­ing its ex­per­i­men­tal an­tivi­ral remde­sivir, Gilead is go­ing to tri­al the failed Ebo­la drug in a small group of coro­n­avirus pa­tients in Eng­land and Scot­land. The Unit­ed King­dom is al­so home to a range of oth­er ther­a­peu­tic ef­forts, as the pan­dem­ic rages on across the globe.
On Tues­day, Southamp­ton, UK-based start­up Synair­gen kicked off a mid-stage place­bo-con­trolled study test­ing its ex­per­i­men­tal drug, SNG001 — an in­haled for­mu­la­tion of in­ter­fer­on-be­ta-1a — that has pre­vi­ous­ly shown to be safe and ef­fec­tive in im­prov­ing lung func­tion in asth­ma pa­tients with a res­pi­ra­to­ry vi­ral in­fec­tion in a pair of Phase II tri­als.
In­ter­fer­ons, a fam­i­ly of nat­u­ral­ly oc­cur­ring pro­teins se­cret­ed by the im­mune sys­tem, typ­i­cal­ly boost the body's im­mune re­sponse to un­in­vit­ed guests such as virus­es, bac­te­ria and can­cer.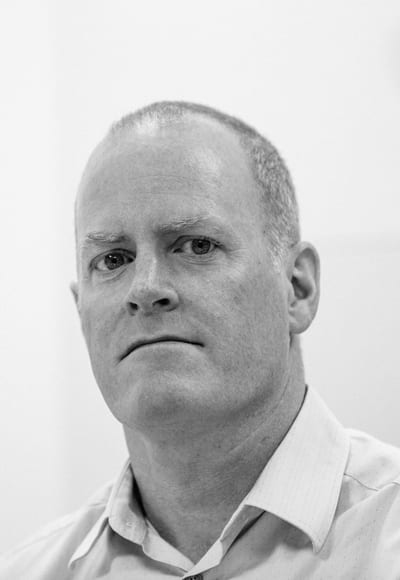 Richard Mars­den Synair­gen
"When we've col­lect­ed cells from pa­tients with COPD and asth­ma and old­er peo­ple…we find that their lung cells don't re­spond very well to virus­es," CEO Richard Mars­den said in an in­ter­view. "We have al­so along the way al­ways rec­og­nized that with an emerg­ing virus, the drug could be used."
As Covid-19 start­ed to gath­er steam in Chi­na, Synair­gen tried to get things start­ed, but to no avail. Italy was the next plan. "We had some re­al­ly good in­ter­ac­tion there," said Mars­den. "But they went from, you know, just busy to very busy to ex­treme­ly busy to un­able-to-com­mu­ni­cate busy."
Even­tu­al­ly, they de­cid­ed their home ground — the UK, where they have an on­go­ing COPD tri­al — would be the best place to kick off a Covid-19 study. Ini­tial­ly, the pi­lot phase of the tri­al will have 100 pa­tients (50 will get a place­bo, and 50 will get SNG001). If all goes well, a piv­otal study will be con­duct­ed.
This ap­proach is one of many, as com­pa­nies race to de­sign and de­vel­op di­ag­nos­tics, drugs and vac­cines to stem the tide of the pan­dem­ic. "(W)e need high qual­i­ty clin­i­cal re­search to work out what is work­ing, what isn't work­ing; we be­lieve place­bo-con­trolled tri­als are the way to do that," Mars­den said.
Last week, the UK gov­ern­ment is­sued a state­ment con­firm­ing that the two decades-old malar­ia drugs: chloro­quine and hy­drox­y­chloro­quine, which have been tout­ed as po­ten­tial treat­ments for pa­tients in­fect­ed with the coro­n­avirus, have not been sanc­tioned for use against the virus in the UK.
Al­though clin­i­cal tri­als are on­go­ing, no con­clu­sions have been reached on the safe­ty and ef­fec­tive­ness of these med­i­cines, not­ed the Med­i­cines and Health­care prod­ucts Reg­u­la­to­ry Agency. In stark con­trast, in the Unit­ed States, the FDA on Sun­day is­sued emer­gency au­tho­riza­tion for the pair of drugs that Pres­i­dent Don­ald Trump has re­peat­ed­ly backed, on the ba­sis of anec­do­tal re­ports.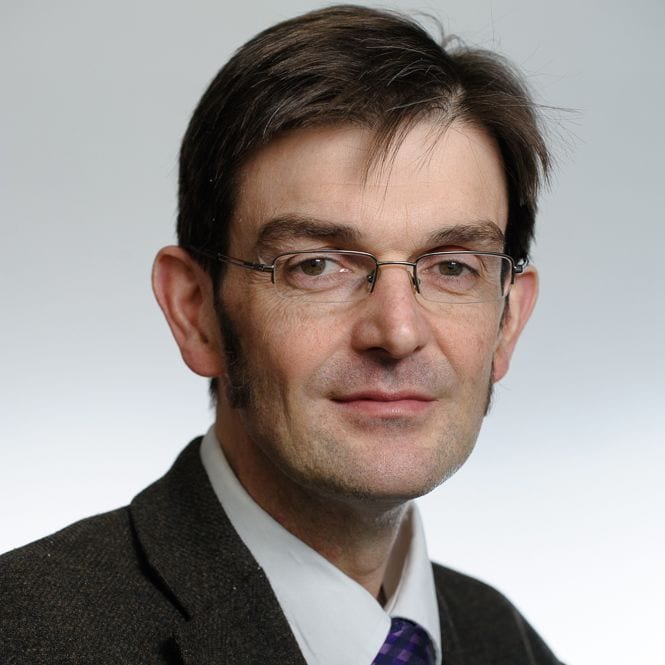 Mar­tin Lan­dray Ox­ford
In the UK, sci­en­tists at Ox­ford Uni­ver­si­ty are al­so look­ing at re­pur­pos­ing oth­er drugs for use against Covid-19. Last week, re­searchers an­nounced they would be test­ing lopinavir-ri­ton­avir, ap­proved used to treat HIV, and the steroid dex­am­etha­sone, in con­sent­ing adults that have test­ed pos­i­tive for Covid-19 in NHS hos­pi­tals. The project, in which pa­tients will ei­ther get one of the two drugs, or place­bo in ad­di­tion to stan­dard-of-care treat­ment, has won £10.5 mil­lion in gov­ern­ment fund­ing.
"The stream­lined de­sign of this clin­i­cal tri­al al­lows con­sent­ing pa­tients to be en­rolled in large num­bers eas­i­ly and with­out com­pro­mis­ing pa­tient safe­ty or adding sig­nif­i­cant­ly to the work­load of busy hos­pi­tals and their staff," said the tri­al's deputy chief in­ves­ti­ga­tor Mar­tin Lan­dray, who al­so serves as a pro­fes­sor of med­i­cine and epi­demi­ol­o­gy Uni­ver­si­ty of Ox­ford, in a state­ment.
Vac­cines in the works
Ox­ford re­searchers al­so have a vac­cine can­di­date in place.
On Jan­u­ary 10 — long be­fore the coro­n­avirus in­fec­tion was named Covid-19 or as­sumed pan­dem­ic pro­por­tions — a team of Ox­ford re­searchers led by Pro­fes­sors Sarah Gilbert, An­drew Pol­lard, Adri­an Hill and Dr. Sandy Dou­glas had be­gun their search for a vac­cine. On March 18, they honed in on a can­di­date: a chim­panzee ade­n­ovirus vac­cine vec­tor (ChA­dOx1).
Chim­panzee ade­n­ovi­ral vec­tors are well stud­ied, hav­ing been used in vac­cines tar­get­ing over 10 dif­fer­ent dis­eases. The Ox­ford vac­cine con­tains the ge­net­ic se­quence of the sur­face spike pro­tein found on SARS-CoV-2 — the virus be­hind Covid-19 — in­side the ChA­dOx1 con­struct. If the project is suc­cess­ful, vac­ci­na­tion with this prod­uct will pro­duce the sur­face spike pro­tein of the coro­n­avirus, prim­ing the im­mune sys­tem to at­tack the coro­n­avirus if it lat­er in­fects the body.
The re­searchers — who have pre­vi­ous­ly de­vel­oped a vac­cine for MERS that showed promise in ear­ly clin­i­cal tri­al — said last week they would start screen­ing peo­ple for a clin­i­cal tri­al, al­though the vac­cine is still weeks away from be­ing ready for hu­man test­ing. The en­roll­ment goal is to hit 510 vol­un­teers, and work is be­ing done to scale up man­u­fac­tur­ing in haste.
About a two-hour dri­ve away, re­searchers at the Uni­ver­si­ty of Cam­bridge al­so have a Covid-19 vac­cine in the works.
Pro­fes­sor Jonathan Heeney, head of the lab­o­ra­to­ry of vi­ral zoonotics and chief of spin­off com­pa­ny DIOSyn­Vax, has spear­head­ed re­search, aid­ed by com­put­er mod­el­ing of the virus' struc­ture.
By putting the ge­net­ics of the virus un­der a mi­cro­scope, the com­pa­ny has iden­ti­fied a key part of the ge­net­ic code that the virus us­es to pro­duce the es­sen­tial part of its coat: the spikes, which is what the vac­cine is en­gi­neered to tar­get.
"A vac­cine strat­e­gy needs to be laser spe­cif­ic, tar­get­ing those do­mains of the virus' struc­ture that are ab­solute­ly crit­i­cal for dock­ing with a cell, while avoid­ing the parts that could make things worse," he said in a state­ment. "Our tech­nol­o­gy does just that."
Pre­clin­i­cal tri­als are yet to be con­duct­ed, but he ex­pects the vac­cine can­di­date could be ready for hu­man tri­als by June. Fund­ing, how­ev­er, is re­quired.
"We need a 'Big Phar­ma' part­ner to help us scale up our ac­tiv­i­ties," he said.
For a look at all End­points News coro­n­avirus sto­ries, check out our spe­cial news chan­nel.