This ex­trav­a­gant par­ty dur­ing #BIO18 fea­tured top­less dancers, and in­dus­try lead­ers are not pleased
An in­fa­mous in­dus­try par­ty held dur­ing the BIO In­ter­na­tion­al Con­ven­tion in Boston last week has come un­der fire for fea­tur­ing scant­i­ly clad fe­male dancers with spon­sor lo­gos paint­ed on their bod­ies.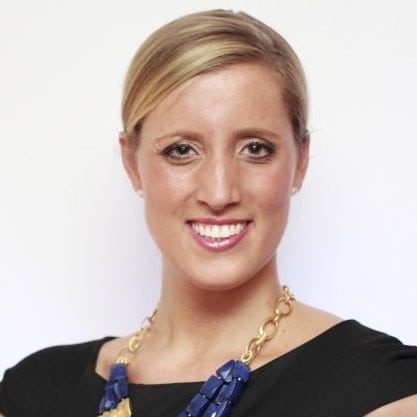 Kate Stray­er-Ben­ton
Af­ter an at­tendee, Kate Stray­er-Ben­ton, pro­vid­ed pho­tos of the Par­ty at Bio Not As­so­ci­at­ed with Bio (bet­ter known as PAB­NAB) to the me­dia and open­ly spoke against it, some spon­sors as well as of­fi­cials of the trade group re­act­ed with a mix of con­dem­na­tion and dis­ap­point­ment.
Stray­er-Ben­ton — di­rec­tor of strat­e­gy at Mo­men­ta Phar­ma — told Bio­Cen­tu­ry, which first re­port­ed the news, that the en­ter­tain­ment was "be­yond tone-deaf."
"We can talk all we want about di­ver­si­ty on pan­els and in the board­room, but when events like this are com­mon­place, I just think it un­der­mines all the progress be­ing made by in­dus­try groups and drug com­pa­nies," Stray­er-Ben­ton elab­o­rat­ed to STAT. "I just think we take gi­ant steps back­wards when some­thing like this is con­sid­ered ac­cept­able."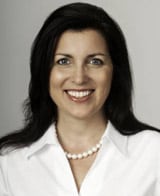 Mar­ti­na Mols­ber­gen
Now in its 14th year, PAB­NAB is known for its ex­trav­a­gant vibe in di­rect con­trast to the net­work­ing event that it's in a sense born out of — but em­phat­i­cal­ly not af­fil­i­at­ed with.
C14 Con­sult­ing Group, one of three or­ga­niz­ers of this year's event, al­so helped or­ga­nize last year's event and was a spon­sor in 2016, ac­cord­ing to so­cial me­dia records. CEO Mar­ti­na Mols­ber­gen told Bio­Cen­tu­ry that last week's par­ty was "edgy and art­sy" — and in line with what its spon­sors have come to ex­pect.
She added that C14 has re­ceived "very pos­i­tive feed­back from spon­sors" who "were very hap­py with the par­ty and the way it went, and did not feel un­com­fort­able," but Bio­Cen­tu­ry not­ed she de­clined to name any spe­cif­ic spon­sors who had been in touch.
An­na Chris­man, man­ag­ing di­rec­tor of EBD Group, said she was con­cerned about the dancers' pres­ence at the par­ty but want­ed to make sure the or­ga­niz­ers were not mis­rep­re­sent­ed (EBD was one of five gold spon­sors of the event):
EBD has sup­port­ed Pab­nab for a num­ber of years. We don't see it as a cor­po­rate re­cep­tion, but a place that cel­e­brates friend­ships in the biotech com­mu­ni­ty. Un­for­tu­nate­ly, this year we were un­aware of the dancers un­til we ar­rived on site. We do not con­done this el­e­ment of the par­ty, and we voiced our con­cern on­site and af­ter­wards and know that this will not hap­pen again. The or­ga­niz­ers are main­ly women, and among them are suc­cess­ful, out­spo­ken fe­male ex­ec­u­tives who have been trail­blaz­ers for women in this in­dus­try. There are many things that can be said about this par­ty, but it is not run by or for the "old boys club."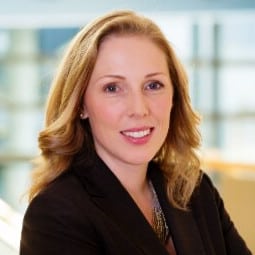 An­na Chris­man
In ral­ly­ing against PAB­NAB's em­ploy­ment of fe­male dancers, Stray­er-Ben­ton bor­rowed from Bio­Cen­tu­ry pres­i­dent Karen Bern­stein and SV Life Sci­ences Ad­vis­ers man­ag­ing part­ner Kate Bing­ham, who wrote an open let­ter to the bio­phar­ma in­dus­try in 2016 af­ter at­tend­ing "yet an­oth­er cock­tail par­ty in which in­ap­pro­pri­ate­ly clad women served as eye can­dy" at the JP Mor­gan con­fer­ence.
The event ref­er­enced was a LifeSci Ad­vi­sors af­ter par­ty, which hired a num­ber of young fe­male mod­els to es­cort guests. The let­ter sparked con­sid­er­able out­rage, with some 230 sig­na­tures from in­dus­try lead­ers. LifeSci Ad­vi­sors even­tu­al­ly apol­o­gized, and has since launched ini­tia­tives to ad­dress gen­der di­ver­si­ty in com­pa­nies.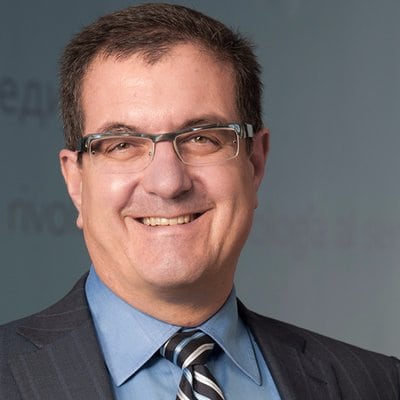 John Maraganore
Stray­er-Ben­ton took a sub­stan­tial por­tion of Bern­stein and Bing­ham's let­ter but rewrote some of it to re­flect the PAB­NAB event. It reads, in part: "We ac­knowl­edged in 2016 that it was time for us, as se­nior women and men in the in­dus­try, to say 'Enough.' So, how is it, in this world where #Time­sUp and #Me Too have shown the spot­light on so many in­dus­tries, an 'af­ter par­ty' spon­sored by com­pa­nies with­in our own in­dus­try fea­tures top­less [fe­male] dancers?"
Sara De­my, whose firm De­my-Colton al­so spon­sored the event, said she was not in­volved in the or­ga­ni­za­tion of the event and is "sad­dened and dis­ap­point­ed by what tran­spired."
"It is was ab­solute­ly not okay. Not to­day, not ever," she wrote in an email. "There was a troupe of 40+ Broad­way wor­thy dancers, who went through mul­ti­ple cos­tume changes while I was there. It wasn't un­til I was on my way out that I no­ticed the oth­er dancers. Frankly, it made me ill."
BIO ex­ec­u­tives took note. STAT re­port­ed that the com­mit­tee on work­force de­vel­op­ment, di­ver­si­ty, and in­clu­sion dis­cussed the event on an emer­gency phone call on Tues­day and de­cid­ed mem­bers who con­tin­ue to spon­sor the even would not be wel­come in the trade group. Ken Li­saius, BIO's SVP of com­mu­ni­ca­tions, lat­er clar­i­fied that since the event con­flict­ed with their prin­ci­ples, they would en­cour­age mem­bers to speak to event or­ga­niz­ers to en­sure fu­ture events fea­ture "more ap­pro­pri­ate en­ter­tain­ment."
"We can­not stand for an event like that that is de­bas­ing and is frankly not con­sis­tent with our stan­dards around in­clu­sion," said John Maraganore, BIO chair­man and CEO of Al­ny­lam, to STAT.