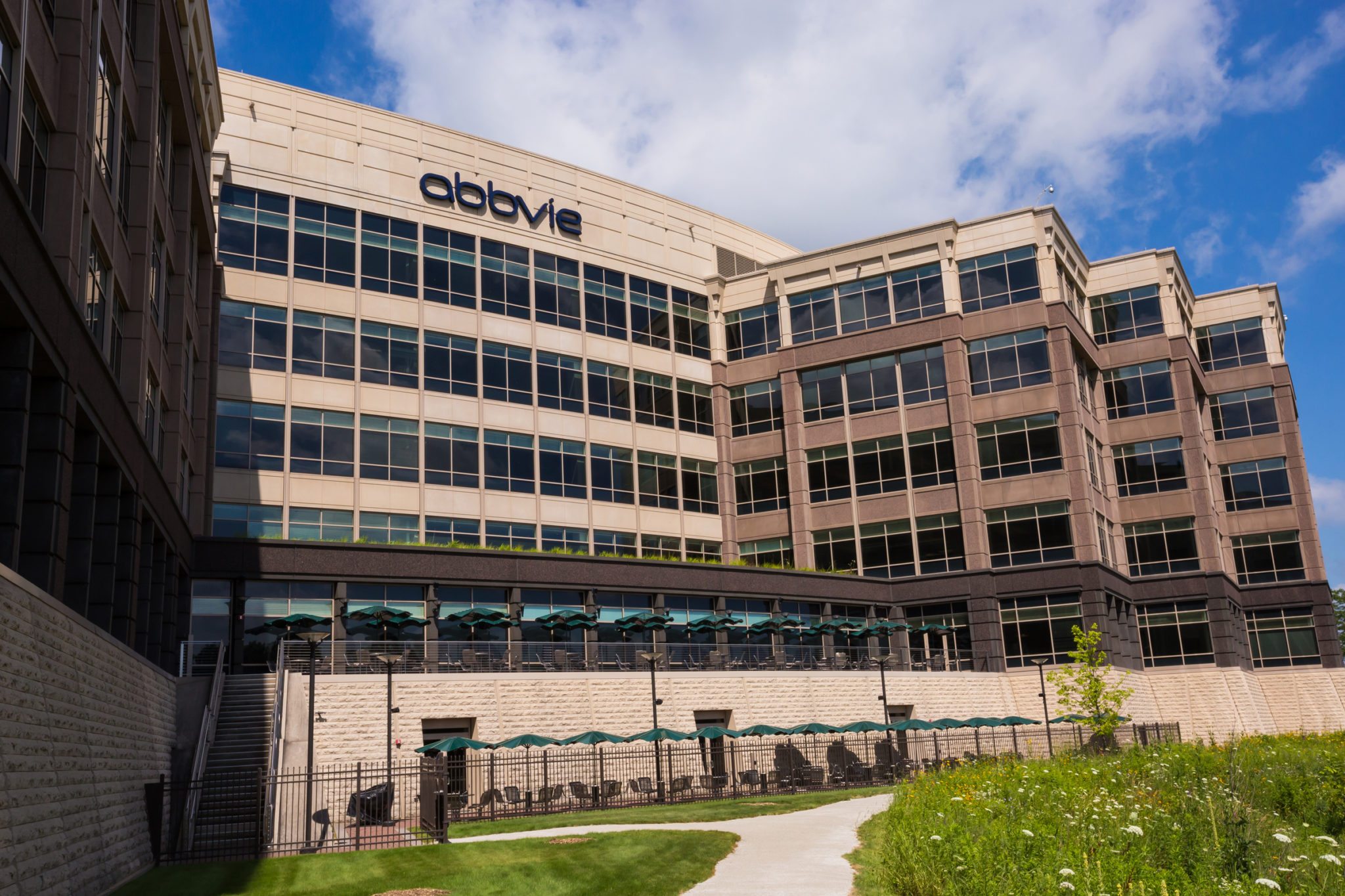 Top 20 block­buster drugs in the late-stage pipeline — Eval­u­atePhar­ma
Every time news hits about an­oth­er biosim­i­lar to Hu­mi­ra, an­a­lysts are re­mind­ed that Ab­b­Vie $AB­BV is liv­ing on bor­rowed time. Ever since the big split with Ab­bott, the com­pa­ny has been wheel­ing and deal­ing its way in­to Phase III in a huge gam­ble that it can hold off copy­cats long enough to field a slate of drugs ca­pa­ble of re­plac­ing a ther­a­py that now de­liv­ers $16 bil­lion a year.
The new list from Eval­u­atePhar­ma on the top 20 late-stage drugs in the pipeline — in­clud­ed in its big an­nu­al re­port on the in­dus­try — un­der­scores just how hard that is, and al­so how much progress Ab­b­Vie is mak­ing.
Ab­b­Vie has 4 drugs in late-stage de­vel­op­ment that fall in the top 20, more than any oth­er com­pa­ny on the list. These drugs range from Ro­va-T (with a 2022 sales es­ti­mate of $1.5 bil­lion), fol­lowed by elagolix ($1.5 bil­lion), its promis­ing JAK1 in­hibitor ABT-494 ($1.2 bil­lion) and gle­capre­vir/pi­brentasvir ($1.2 bil­lion), which has been wide­ly ig­nored re­cent­ly as it made its way through late-stage hep C tri­als just as the mar­ket has be­gun to shrink fast.
Risky? The $5.4 bil­lion of col­lec­tive­ly pro­ject­ed an­nu­al rev­enue in­cludes a can­cer drug that many be­lieve Ab­b­Vie over­spent on in buy­ing Stem­cen­trx. And even if they all suc­ceed, it's on­ly a por­tion of what Hu­mi­ra is good for, as long as they can hold on to patent pro­tec­tion.
If Eval­u­ate is right, Gilead $GILD could eas­i­ly ri­val Ab­b­Vie's pack­age just with its lat­est cock­tail for HIV, adding bicte­gravir to the mix with po­ten­tial an­nu­al sales of $4.4 bil­lion — the high­est mon­ey­mak­er on the list and the on­ly one field­ed by Gilead, which has been hav­ing some trou­ble in the clin­ic over the past year.
No­vo Nordisk al­so helps demon­strate why one big drug in a big dis­ease field can be worth more than a host of small­er ther­a­pies. Its GLP-1 en­try semaglu­tide comes with $2.2 bil­lion in peak sales fore­cast.
J&J $JNJ comes in num­ber two in terms of to­tal num­ber of po­ten­tial block­busters, with three prod­ucts on the list: apa­lu­tamide ($1.6 bil­lion; re­mem­ber ARN-509 from Aragon?) fol­lowed by guselkum­ab ($1.5 bil­lion) and sirukum­ab ($1.1 bil­lion).
Two of the big biotechs, Bio­gen $BI­IB and Cel­gene $CELG, are rep­re­sent­ed here by ad­u­canum­ab — an­oth­er high-risk, high-re­ward play aimed at Alzheimer's pegged at $1.5 bil­lion — and ozan­i­mod, sucked up in­to Cel­gene's pipeline dur­ing one of the longest deal sprees in in­dus­try his­to­ry. Ozan­i­mod is as­signed 2022 po­ten­tial sales of $1.8 bil­lion.
In­cyte $IN­CY could ri­val ozan­i­mod sales though, with a sim­i­lar amount pro­vid­ed for epaca­do­stat, its lead­ing IDO1 drug which has fig­ured promi­nent­ly in the news re­cent­ly.
Not every­one is like­ly to agree that Kite's lead CAR-T $KITE is worth twice the an­nu­al sales of No­var­tis' leader $NVS in the field, as Eval­u­ate lists these fig­ures. But they'll like­ly be giv­en plen­ty of op­por­tu­ni­ty to demon­strate their po­ten­tial fol­low­ing loom­ing PDU­FA dates on both.
As­traZeneca $AZN, which bad­ly needs to start gen­er­at­ing more rev­enue, is down to one on the list, now that dur­val­um­ab was ap­proved as the 5th PD-(L)1 check­point. But the CT­LA-4 cat­e­go­ry has been the cause of some fret­ting late­ly, and the drug falls just shy of block­buster sta­tus on the list.
Down­load the full re­port here: World Pre­view 2017, Out­look to 2022