Torque takes tu­mor tech out of stealth with $25M back­ing, new CEO
Torque Ther­a­peu­tics and its high-pro­file C-suite is step­ping out of stealth to an­nounce a $25 mil­lion round, bankrolled by biotech start­up crew Flag­ship Pi­o­neer­ing.
Re­porters scooped the news back in Au­gust when Torque filed reg­u­la­to­ry pa­per­work sig­nal­ing fundrais­ing ef­forts. The pa­per­work caught the eye of biotech writ­ers due to the star-stud­ded ex­ec­u­tive staff.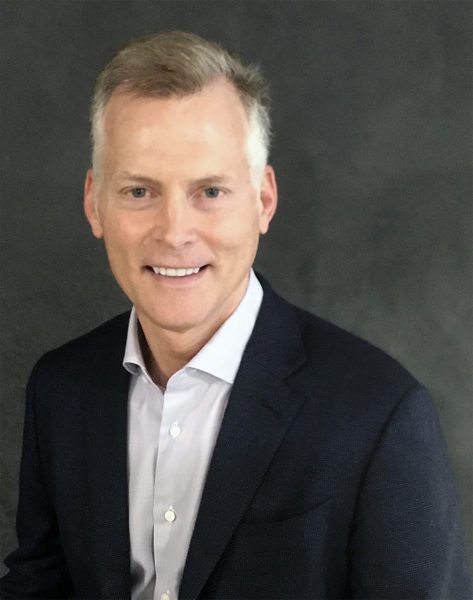 Bart Hen­der­son
The co-founders in­clude Bart Hen­der­son, the for­mer pres­i­dent of Rhythm Phar­ma­ceu­ti­cals (which just snagged $120 mil­lion by go­ing pub­lic); Ul­rik Nielsen, the founder and for­mer CSO of Mer­ri­mack; and Thomas Lars An­dresen, head of mi­cro- and nan­otech­nol­o­gy at Tech­ni­cal Uni­ver­si­ty of Den­mark.
The com­pa­ny's top ex­ec­u­tives ap­pear to be play­ing a round of mu­si­cal chairs. Nielsen, who joined Torque as its CEO back in 2015, is leav­ing that post to serve in­stead as pres­i­dent. And Hen­der­son, who joined Torque as pres­i­dent ear­li­er this year, is tak­ing the reins as CEO. It's like­ly that Hen­der­son is ready to take a more ac­tive role now that Rhythm's IPO is all wrapped up.
Back when news broke of Torque's stealthy ac­tiv­i­ties, End­points News re­port­ed the com­pa­ny had raised the first $21 mil­lion of a $35 mil­lion round. Now, the com­pa­ny said it's de­cid­ed to wrap up that round right at $25 mil­lion to get to work on its pipeline.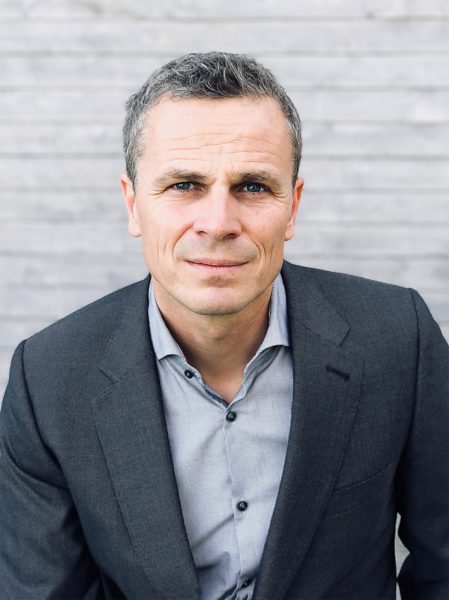 Ul­rik Nielsen
To put it mild­ly, the team has some lofty am­bi­tions to rev­o­lu­tion­ize cell ther­a­pies as we know it. The game now is to make bet­ter cell ther­a­pies, ca­pa­ble of mount­ing a fierce at­tack on can­cer cells with a plat­form tech that has im­pli­ca­tions for CAR-T, TCRs, NK cells and anti­gen spe­cif­ic T cells.
Un­til now, Torque has been pret­ty tight-lipped on how their next-gen cell ther­a­py works. But as part of Torque's com­ing out par­ty, Nielsen and Hen­der­son gave me a peek at the sci­ence dri­ving the com­pa­ny's pipeline.
Torque's tu­mor-fight­ing tech
Let's start with the end goal: ramp­ing up the body's im­mune sys­tem to fight can­cer di­rect­ly at the site of a sol­id tu­mor.
"We've seen spec­tac­u­lar re­sults in on­col­o­gy with CAR-T, and now every­one is won­der­ing how to take that suc­cess to the next lev­el with sol­id tu­mors," Nielsen said.
Torque's plan is to stick bio­ther­a­peu­tics to T cells, which are then de­liv­ered di­rect­ly to the tu­mor site. The com­pa­ny's lead pro­gram, called Deep IL-15, an­chors a growth fac­tor to the T cell, which ac­ti­vates a tiny army of T cells to take down the tu­mor.
At­tempt­ing to boost pop­u­la­tions of T cells with growth fac­tors isn't a nov­el idea, but so far com­pa­nies have been ad­min­is­ter­ing the growth fac­tors sys­tem­i­cal­ly. That can be a prob­lem, Nielsen said, as "the im­mune sys­tem is ac­ti­vat­ed where it shouldn't be ac­ti­vat­ed," pro­mot­ing tox­i­c­i­ty.
Torque's re­al val­ue is in its abil­i­ty to an­chor these bio­ther­a­peu­tics to T cells, Hen­der­son said. The com­pa­ny is call­ing this tech­nol­o­gy "Deep-Prim­ing," and the man­u­fac­tur­ing process seems pret­ty straight­for­ward.
"Whether the cells are au­tol­o­gous or al­lo­gene­ic, you take out a vial of Deep IL-15, mix it with the cells, and freeze it," Nielsen said.
Part­ner­ing prospects and the pipeline
Torque al­ready has three pro­grams in the pipeline that mod­u­late the im­mune sys­tem, tar­get­ing both blood and sol­id tu­mors. Hen­der­son said the com­pa­ny could part­ner that tech­nol­o­gy with an ex­ist­ing im­muno-on­col­o­gy drug, or pair the tech with its own ear­ly-stage check­point in­hibitor.
"Our pro­grams are meant to be syn­er­gis­tic, but the ul­ti­mate vi­sion is that each one will have a dra­mat­ic ther­a­peu­tic ben­e­fit," Hen­der­son said.
The com­pa­ny is cur­rent­ly pur­su­ing part­ner­ships with play­ers in the im­muno-on­col­o­gy space. In the mean­time, Torque will use its lat­est round of cap­i­tal to ad­vance pro­grams along.
Flag­ship Pi­o­neer­ing, which has be­come one of the most promi­nent blank-slate ven­ture funds in biotech, chipped in the full $25 mil­lion for Torque's Se­ries A. Al­though Flag­ship is well known for its start­up in­cu­ba­tor Ven­ture­Labs, Torque was not hatched there, Hen­der­son said.