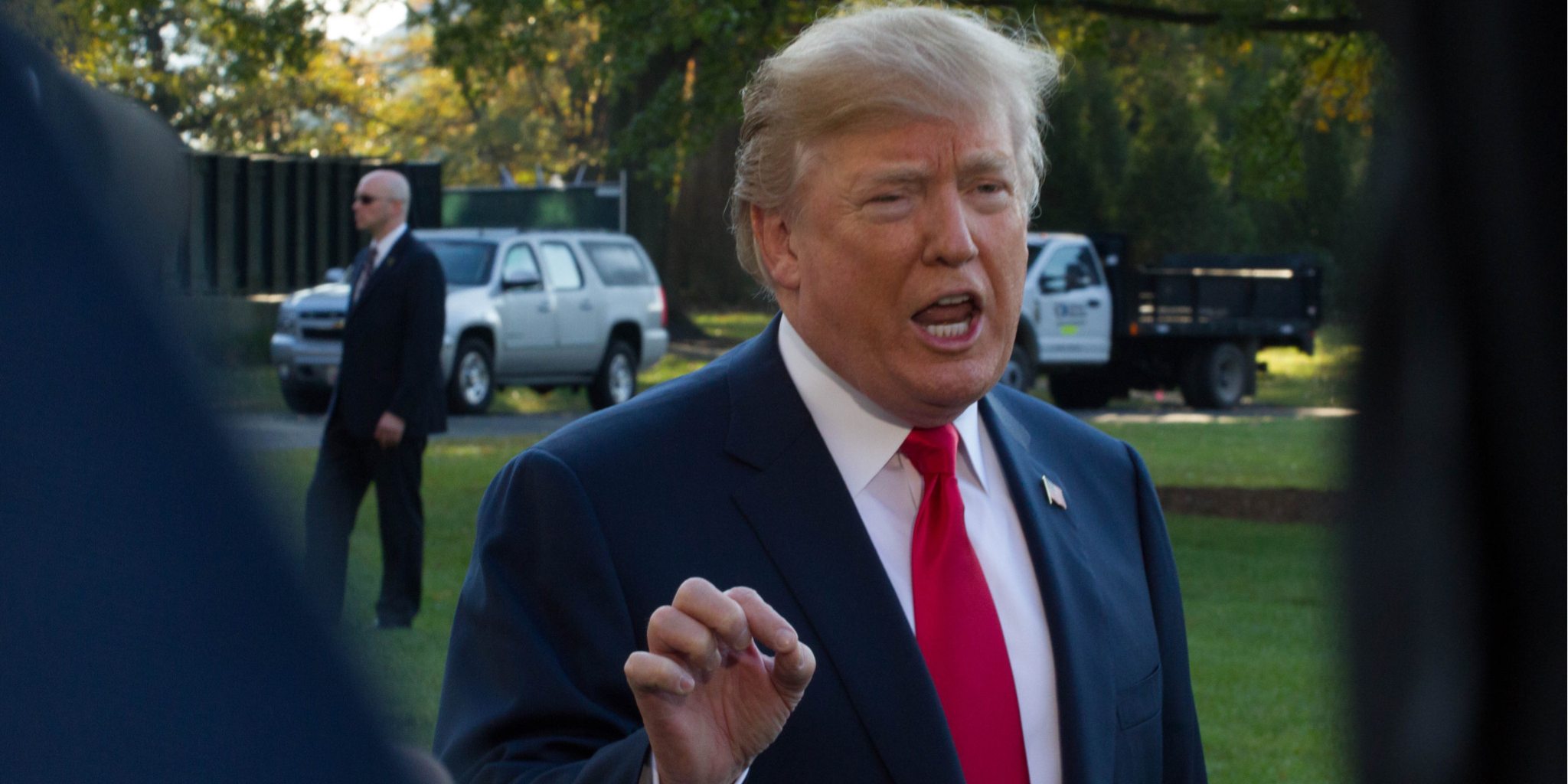 Trump ad­min­is­tra­tion pro­pos­es new rules that strip away many of the re­bate deals be­tween phar­ma and PBMs, push­ing dis­counts to con­sumers
Af­ter threat­en­ing for the past 2 years to do some­thing dra­mat­ic to change the steady up­ward tra­jec­to­ry of list drug prices and slash out-of-pock­et costs, the Trump ad­min­is­tra­tion has just fired a broad­side straight in­to one of the key dri­vers that has stoked pub­lic anger against the bio­phar­ma in­dus­try.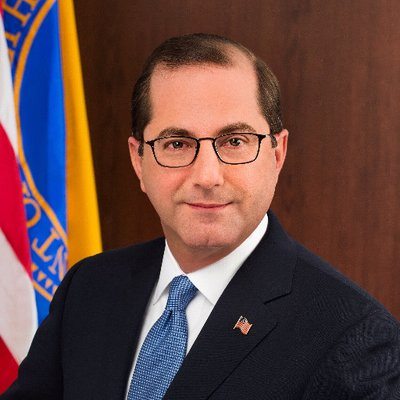 Alex Azar
HHS Sec­re­tary Alex Azar is­sued a re­lease Thurs­day evening say­ing that the gov­ern­ment will change the safe har­bor pro­vi­sions that al­low drug com­pa­nies to pay re­bates to the phar­ma­cy ben­e­fit man­agers that man­age their ther­a­peu­tics. That sys­tem of re­bates has con­tin­ued to shove up list prices while the rev­enue from drug port­fo­lios has flat­tened or in­creased at on­ly a frac­tion of what we've seen in pre­vi­ous years.
In­stead, the Trump ad­min­is­tra­tion is propos­ing that the safe har­bor pro­vi­sion will al­low drug com­pa­nies to hand dis­counts di­rect to con­sumers, so they get the di­rect ben­e­fit of the dis­counts that drug com­pa­nies had been pass­ing along to the PBMs like Ex­press Scripts. In place of the re­bates PBMs would earn a fixed price fee.
That should par­tic­u­lar­ly ad­van­tage se­niors on Medicare, said Azar. In fact, the an­ti-kick­back rules are aimed di­rect­ly at the pub­licly fund­ed health plans in the US, but the rules would like­ly spread in­to the pri­vate in­sur­ance mar­ket giv­en the mar­ket heft of Medicare and the Med­ic­aid plans that would be af­fect­ed. Al­so, if every­one knows what mem­bers of Medicare and Med­ic­aid are be­ing charged, then the whole opaque process around re­tail drug prices that's ex­ist­ed for decades could pre­sum­ably be elim­i­nat­ed or ex­posed.
The dev­il, as al­ways in Wash­ing­ton DC, will be in the de­tails. Here's the full de­scrip­tion of what the ad­min­is­tra­tion is propos­ing.
Re­bates have long been a thorn in the side of in­dus­try crit­ics, and in­creas­ing­ly the phar­ma com­pa­nies them­selves. These se­cret deals be­tween drug mak­ers and PBMs — which the gov­ern­ment says amount to 30% of drugs' list price — are used to arrange fa­vor­able po­si­tions on the for­mu­la­ries used to steer mem­bers to par­tic­u­lar drugs. They al­so dic­tate the co-pays that are charged to mil­lions of mem­bers.
These changes will re­al­ly im­pact busi­ness mod­el of PBMs.
On 53, HHS ex­plains that there will a safe har­bor to pro­tect fees paid to PBMs from phar­ma for ser­vices, but the fee CAN­NOT be based on per­cent­age of sales. pic.twit­ter.com/1U2gI0k5OA

— Walid Gel­lad (@walidgel­lad) Jan­u­ary 31, 2019
For the phar­ma in­dus­try, which has been the tar­get of grow­ing pub­lic anger, the move will be wel­comed as the at­ten­tion shifts to PBMs.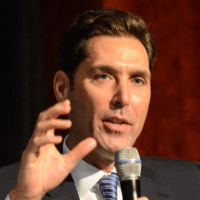 Stephen Ubl, PhRMA CEO
"We ap­plaud the Ad­min­is­tra­tion for tak­ing steps to re­form the re­bate sys­tem to low­er pa­tients' out-of-pock­et costs," not­ed PhRMA chief Stephen Ubl. "Our cur­rent health care sys­tem re­sults in pa­tients of­ten pay­ing cost-shar­ing based on the list price, re­gard­less of the dis­count their in­sur­er re­ceives. We need to en­sure that the $150 bil­lion in ne­go­ti­at­ed re­bates and dis­counts are used to low­er costs for pa­tients at the phar­ma­cy."
"This pro­pos­al would al­so fix the mis­aligned in­cen­tives in the sys­tem that cur­rent­ly re­sult in in­sur­ers and phar­ma­cy ben­e­fit man­agers (PBMs) fa­vor­ing med­i­cines with high list prices."
"This his­toric ac­tion, com­bined with oth­er ad­min­is­tra­tive and leg­isla­tive ef­forts on pre­scrip­tion drug pric­ing, is a ma­jor de­par­ture from a bro­ken sta­tus quo that serves spe­cial in­ter­ests and moves to­ward a new sys­tem that puts Amer­i­can pa­tients first," Azar said in a state­ment. "De­moc­rats and Re­pub­li­cans look­ing to low­er pre­scrip­tion drug costs have crit­i­cized this opaque sys­tem for years, and they could pass our pro­pos­al in­to law im­me­di­ate­ly."
Next up: Will both par­ties be able to set aside their dra­mat­ic dif­fer­ences and reach a bi­par­ti­san deal? How­ev­er this plays out, to­day's pro­pos­al now takes cen­ter ring in the de­bate over drug prices.
There's a lot more dis­cus­sion to come.
Im­age: Pres­i­dent Trump. Shut­ter­stock