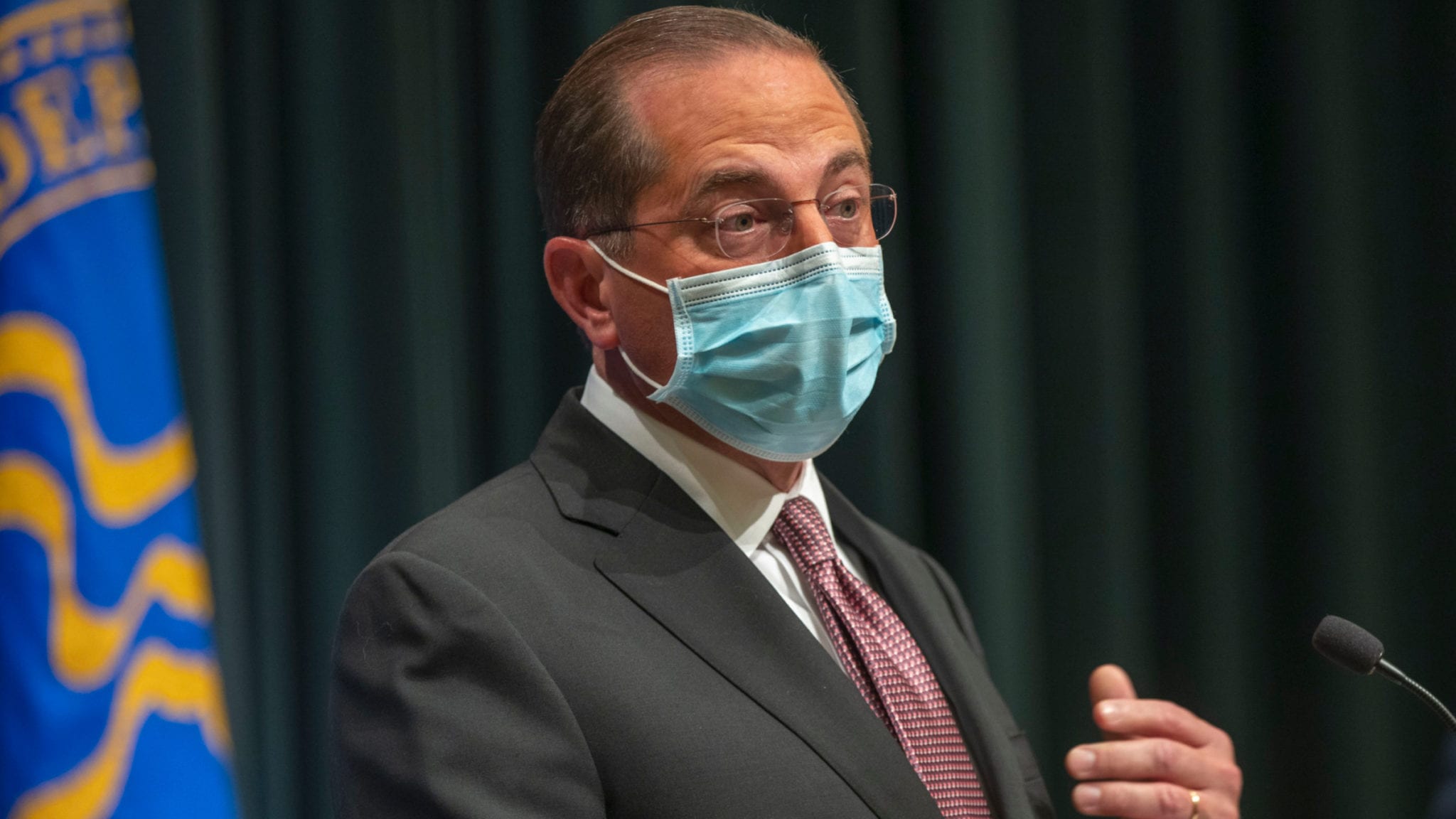 Alex Azar, HHS Secretary (AP Images)
Trump's HHS con­tin­ues to as­sert au­thor­i­ty over FDA in twi­light of his pres­i­den­cy, im­ple­ment­ing new drug time­line rules
With less than 10 days to go be­fore a new ad­min­is­tra­tion comes in, Alex Azar's HHS is im­ple­ment­ing key changes at the FDA that are re­port­ed­ly rais­ing alarms among cur­rent and for­mer staffers about the agency's in­de­pen­dence.
Azar en­act­ed two new poli­cies aimed at dereg­u­lat­ing FDA re­view poli­cies for new drug ap­provals and med­ical de­vices, HHS an­nounced late Mon­day. The first re­quires the agency to pub­lish its time­line for every NDA and AN­DA re­view on its web­site, while the sec­ond ex­empts a range of de­vices from pre­mar­ket re­view en­tire­ly.
Al­so late Mon­day, af­ter the top lawyer for the FDA re­signed ahead of Pres­i­dent-elect Joe Biden's in­au­gu­ra­tion — nor­mal pro­ce­dure for such ap­pointees dur­ing tran­si­tion pe­ri­ods — HHS over­ruled the agency's re­place­ment pick, per STAT.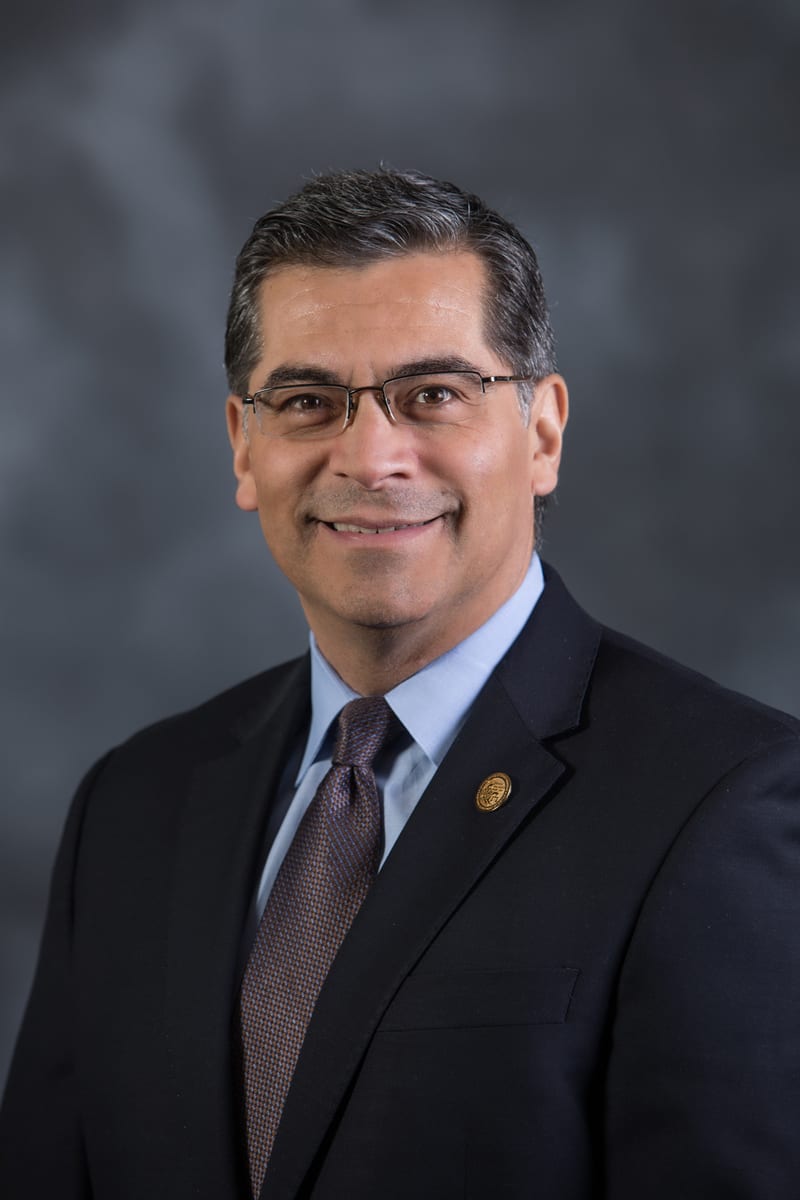 Xavier Be­cer­ra
The moves come as Azar is set to de­part HHS when Biden is in­au­gu­rat­ed on Jan 20. It re­mains to be seen whether Biden's HHS nom­i­nee Xavier Be­cer­ra, cur­rent­ly Cal­i­for­nia's at­tor­ney gen­er­al, will keep these changes in place once he is con­firmed by the Sen­ate.
Of­fi­cials at the FDA were tak­en aback by the ac­tions, ac­cord­ing to Politi­co Pro, say­ing that HHS did not give the agency any heads up about whether the moves were com­ing. And on top of that, FDA of­fi­cials were re­port­ed­ly not giv­en an op­por­tu­ni­ty to pro­vide in­put on the new poli­cies.
For­mer FDA com­mis­sion­er Scott Got­tlieb, a for­mer ap­pointee of out­go­ing Pres­i­dent Don­ald Trump, blast­ed the changes.
"I've been dis­ap­point­ed to see HHS in­fring­ing on FDA's pub­lic health pre­rog­a­tives in the clos­ing days of the ad­min­is­tra­tion," Got­tlieb wrote on Twit­ter. "The way they're pur­su­ing these uni­lat­er­al ac­tions will have long term con­se­quences at a time when FDA's stature is crit­i­cal to see­ing us through this cri­sis."
Azar jus­ti­fied the drug time­line pol­i­cy say­ing that, in 2019, near­ly 80% of new ap­provals took longer than the fed­er­al­ly man­dat­ed 180-day re­view pe­ri­od. The drug time­line rules re­quire the FDA to post three fig­ures on­line: the date in which it re­ceives a new drug ap­pli­ca­tion, the date it ap­proves a new drug and the to­tal days elapsed be­tween the 180-day mark and ap­proval.
Mon­day's moves are the lat­est in what crit­ics say is a se­ries of at­tempts through­out the Covid-19 pan­dem­ic to crip­ple the FDA's in­de­pen­dence and bring its rule­mak­ing more un­der HHS con­trol. Ca­reer of­fi­cials told Politi­co Pro that they're wor­ried about what else might be in store in the fi­nal week and a half of the Trump ad­min­is­tra­tion, and a se­nior HHS of­fi­cial said the de­part­ment will be "un­leashed."
Last Sep­tem­ber, Azar stripped the FDA and oth­er health agen­cies un­der his purview of their rule­mak­ing abil­i­ty and as­sert­ed all such pow­er "is re­served to the Sec­re­tary." And when the FDA re-wrote guide­lines to strength­en Covid-19 vac­cine EUAs, Azar backed Trump in the mat­ter, who called the new rules "ex­treme­ly po­lit­i­cal."