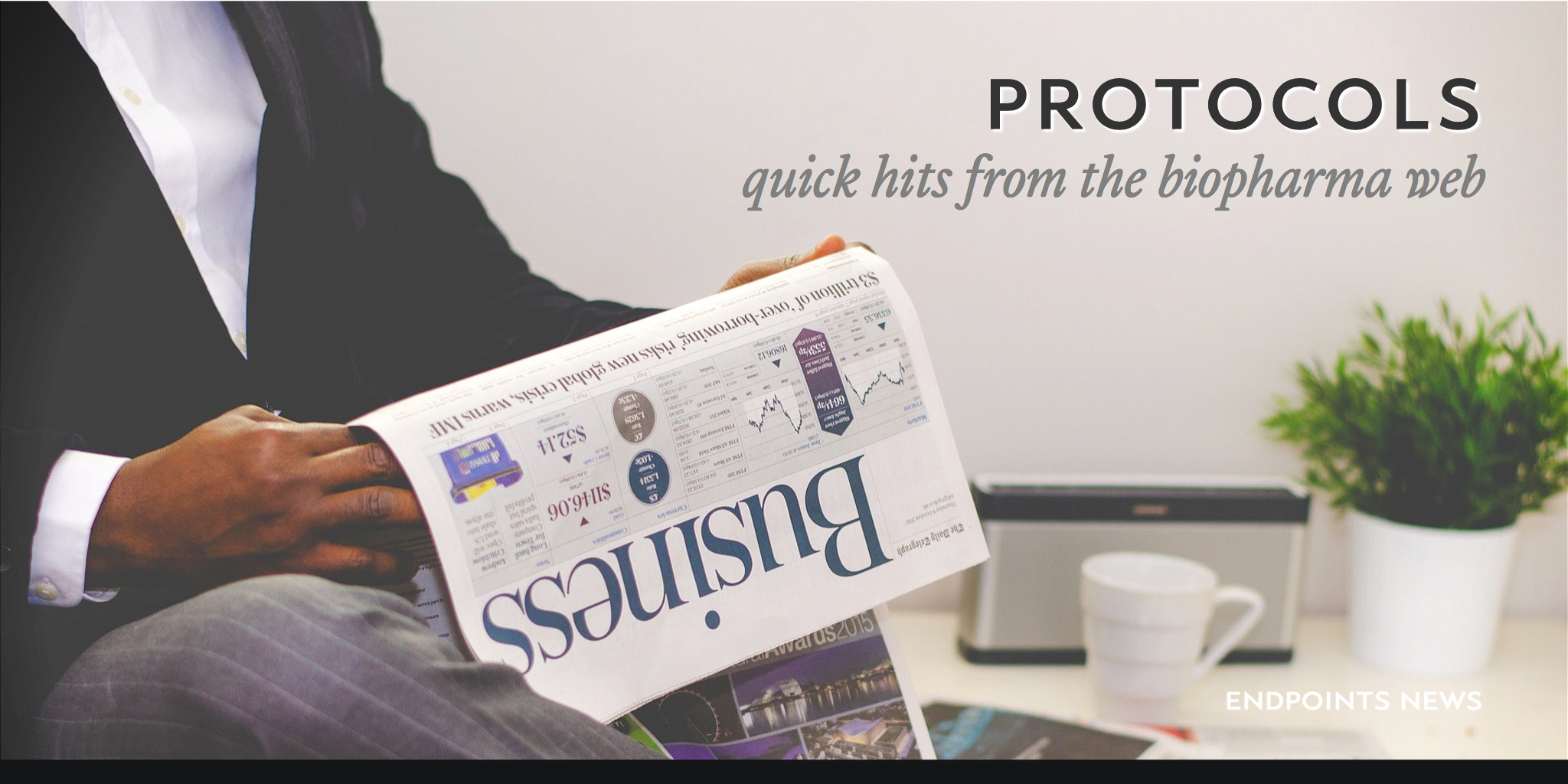 Uni­corn Mod­er­na joins line­up to list on Hong Kong's ex­change; Proces­sa li­cens­es com­pound from Con­cert
→ Ru­mors are fly­ing that biotech's biggest uni­corn, Mod­er­na, which was re­cent­ly val­ued at $7 bil­lion, is plan­ning a dual IPO list­ing on both the Nas­daq and the Hong Kong ex­changes. That's ac­cord­ing to a Wall Street Jour­nal re­port, which cites un­named sources fa­mil­iar with the com­pa­ny's plans. The list­ing, they say, could be as ear­ly as next year. Mod­er­na would be one of sev­er­al biotechs lin­ing up to list on Hong Kong's ex­change, which just re­cent­ly an­nounced a rule change that would al­low life sci­ence star­tups to list. An­nounced in De­cem­ber (and tak­ing ef­fect this year), the rule change will al­low com­pa­nies that haven't earned rev­enue or prof­it to ap­ply for IPOs in Hong Kong — as long as they're val­ued at HK$1.5 bil­lion (US$192 mil­lion). The com­pa­nies must meet some cri­te­ria first, like be­ing at least 2 years old and hav­ing some patents. An­oth­er biotech uni­corn, Grail, which has raised over $1 bil­lion and whose back­ers in­clude GV (for­mer­ly Google Ven­tures) and Bill Gates, is al­so gear­ing up for a $500 mil­lion Hong Kong list­ing. The rules for the Hong Kong ex­change are ex­pect­ed to be fi­nal­ized in late April. When the gate lifts, we ex­pect to see lots of biotechs trot­ting through.
→ Hanover, Mary­land-based Proces­sa Phar­ma­ceu­ti­cals has picked up a li­cense for a com­pound called CTP-499, which it says has po­ten­tial for mul­ti­ple phar­ma­co­log­i­cal tar­gets. First, the com­pa­ny says its tack­ling a chron­ic, dis­fig­ur­ing con­di­tion called Necro­sis Lipoidi­ca (NL). "The Proces­sa de­vel­op­ment team has al­ready met with the FDA on NL and has a sol­id strat­e­gy for mov­ing for­ward with the de­vel­op­ment of CTP-499 in NL start­ing with a Phase II clin­i­cal tri­al in NL pa­tients in 2018," said Proces­sa's CEO David Young in a state­ment. "We al­so hope to meet with the FDA on a sec­ond clin­i­cal stage in­di­ca­tion for CTP-499 in the next few months." For the li­cense, Proces­sa is pay­ing $8 mil­lion in shares to Con­cert Phar­ma­ceu­ti­cals. Con­cert is el­i­gi­ble to re­ceive roy­al­ties on com­mer­cial sales.